World's #1 finishing resource since 1989
No login needed: Chime right in
topic 1072
Recognized Standards for Electropolishing?
1998
Can anyone tell me if there are any governmental standards in existence for electropolishing. I'm also interested in standard finishes for stainless steel, such as a standard which defines a #3 grain or #4 grain surface finish. We are looking for a way to reference standards on our internal documents to provide a better means of quality control. If you know of anything, could you please let me know. We are looking for standards that can be universally recognized by our suppliers (ANSI, ASME, etc.). Any help would be greatly appreciated.
Larry Dennis
---
1998
Dear Larry,
There are currently no Mil-Specs for Electropolish. One reason for this is the process is very reliant on the type of material, the size, configuration, and finish of the material.
If you would like to discuss this further . . .
Thanks,
Dave Mortenson
Oakland, California
---
1998
Larry Dennis:
The only specifications we are aware of at this time are ASTM A967 / A967M [affil. link to spec at Techstreet] -96 and those published by SEMI of Austin, Texas. Both ASTM and SEMI can be reached at their respective web sites, astm.org and semi.org.
We would be pleased to assist you if further information is needed.
Regards,
Ed Bayha
Metal Coating Process Corporation - Charlotte, North Carolina
---
1998
Larry,
Each mill has their own definitions of what these finishes are. The Specialty Steel Industry of North America has a booklet on finishes of stainless steel. They are in the process of updating this publication and the revised publication won't be ready until end of this year.
You may want to visit them at http://www.ssina.com and request for a free copy of the booklet.
Any polishing technology whether electropolished, CMP or mechanical polishing requires that the starting substrate is of the best possible material to start with. Without such, the polishing can still result in "pin holes", "pits", "angel hairs". Some of these are starting defects with the sheets.
Sincerely,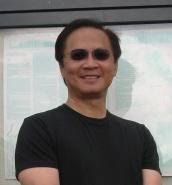 Michael Liu Taylor
specialty stainless steel distributor
Dallas, Texas