World's #1 finishing resource since 1989
No login needed: Chime right in
topic 1070
Corrosion on inside of parts where outside is zinc phosphated
1998
Q. I understand that to prepare steel or cast iron for painting, a thorough solution is phosphating. Can someone tell me what kind of corrosion resistance I should expect on the interior surface? The (cast iron part) interior will remain unpainted and the exterior will be painted. Assume the zinc phosphating procedure is in accordance with specification Fed TT-C-490 [affil. link to spec at Techstreet] and has an average weight of 300 mg/sq. ft. (150-500 mg/sq.ft. required per spec).
thanks
C. A. Sanchez
self employed
---
1998
A. Dear Mr. Sanchez:
Don't expect to receive much corrosion protection from the zinc phosphate coating itself (less then 24 hours NSS). Zinc phosphate will compliment the performance of the painted portion of your part but provide little protection on its own.
Consider electrocoating the piece to provide interior protection.
Edward Koneczny
- Birmingham, Michigan
---
1997
A. Zinc phosphate applied as per TT-C-490 "C" rev or prior does enhance the metal protection. As long as the coating is thick enough to form full crystals, you will gain protection.
Otherwise you will only increase your primer binder.
Unfortunately, the government has split the thicknesses and created what I call an unformed crystal coating (TT-C-490 "D") and a heavy plating (DOD-P-16232 [ed. note: replaced by MIL-DTL-16232 [link is to free spec spec at Defense Logistics Agency, dla.mil]]). The "heavy" coatings in 16232 are listed to .0004" thick. However, after some 20+ years using the stuff applied by plating contractors, it is even better when up to .002" thick. All this assumes a primer and then a topcoat will be applied. (Chromate sealer can be left out if you use an epoxy or poly- type primer.) Now, we have been writing about steel as the substrate in my case.
N. Lassario
---
---
1998
Q. During degreasing with conventional alkalies like soda ash + sodium meta silicate + tsp + acid slurry combination sometimes gives very poor results. Can anyone help me by suggesting some better combination?
praveen verma
fine chem - India
---
affil. link



Basic Practical Electroplating
GS Branch of AESF
A. Hi Praveen:
There is an excellent chapter on how cleaners work in the Garden State Branch AESF "Basic Practical Electroplating" course manual, which you might wish to review. But here in the U.S.A., very few shops attempt to formulate their own cleaners anymore. To do really good work at development of cleaners is a full-time job. It is just so much more practical to buy proprietary cleaners than to suffer poor cleaning day after day trying to learn what the suppliers learned 25 years ago. If you contact some of the major suppliers, you may find that the cost of pre-formulated cleaners is not prohibitive. Good luck.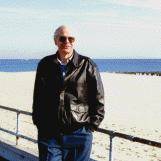 Ted Mooney, P.E.
Striving to live Aloha
finishing.com - Pine Beach, New Jersey
---
---
1999
Q. My question is:
In the Zinc Phosphating process, what is the best relation PO4/Zn and how much of Cu and NO3?
ALFREDO BERRIO
- Columbia
---
1999
Q. We are currently experiencing problems with zinc phosphate on steel rusting. Our application does not lend itself to leaving the heavy coat of oil on the machined part surface. When the rust inhibitor, the oil, is removed, rust forms. We are currently investigating teflon instead of the oil. Not sure how heavy the coating will be. We are restricted by a no buildup allowed situation with dims critical to a couple of tenths. Anyone know how effective teflon is and if it is as messy as the oil?
Gary King
---
1999
Q. I am looking for a really good chemical to remove Rust from Oil Tools, which are used in a working oil well for various purpouses. (I am trying to remove Ferrous Oxide from Iron) I would prefer a chemical which is NOT regulated nor controlled by the EPA. A biodegradable chemical would be wonderful. Any help would be appreciated. Thank You, David Carter
David Carter
Park, Kansas
---
2001
Q. I would like to have formulation for zinc phosphate cold. I am already manufacturing zinc phosphate by adding phos acid + ZnO2+ nickel carbonate. I have trouble in doing demo in a small bath 4 liters where we add 1 gram of caustic soda and .1% of sodium nitrite. The same zinc phosphating works well in big bath.
Kindly advise,
Harish Chitkara
Synthetic Polymers - Chennai, Tamilnadu, India