World's #1 finishing resource since 1989
No login needed: Chime right in
topic 1063
How to resolve tin/lead whisker and excess solder
1998
affil. link
"Failure Modes and Mechanisms in Electronic Packages"
from Abe Books
or





affil. link
"Electronics Manufacturing with Lead-Free ... Materials"
from Abe Books
or

Hello there, I am a process eng'r doing a tin-lead plating on IC leadframe (Copper alloy base material). I am having a sort of problem (on and off), that is whiskering and excess solder (a lump of solder hanging) when I plate on Olin 7025 C leadframe material (containing some Nickel and Silicon).
Can any body help how to overcome such a problem ? Thanks
hari subronto
---
1998
Dear Hari Subronto,
I know that some base materials have a tendency to form Sn-whiskers when solder plated.
As far as my knowledge goes, this phenomena can be solved by using a copper layer before the Solder plating.
Especially CuZr alloys are sensitive to this problem; I don't know to what extent this also occurs with alloy 7025.
The excessive solder looks like a shielding problem. Do you use reel-to-reel or rack-plating?
In the first case, shielding improvement should be quite easy and this will improve the primary current distribution.
Success and I greatly appreciate it if you will sooner or later tell if you solved the problem and how.
Bye, bye,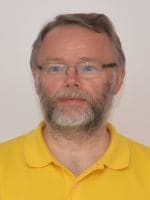 Harry van der Zanden
- Budapest, Hungary
---
1998
Hari,
On etched products I solved this problem by shutting off the alkaline precleaners (assuming brighteners are in balance). OK on etched, preplated because they go into plating clean. But if you are plating post assembly but pre trim & form, the problem is different since you must deflash, etc. Whiskering at this point strongly indicates brightener imbalance, or brightener breakdown products accumulating in the bath. You must Carbon treat & replenish organics regularly, but realize that some organics are not completely removed and will continue to accumulate until the bath must be dumped. Also, a 60 microinch Nickel deposit is usually required under the Solder. Is it true for your process? This also changes the problem.
Good Luck,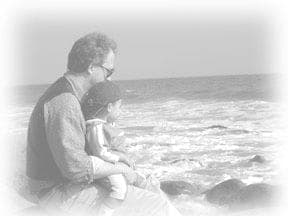 Dave Kinghorn
Chemical Engineer
SUNNYvale, California
---
1998
Tin whiskers have caused ESA several problems. We have performed many examinations and some growth studies:
"A laboratory study of tin whisker growth" ESA STR-223, 1987
"Mechanical and Electrical Characteristics of Tin Whiskers with special reference to Spacecraft Systems" ESA Jnl vol 11 (1988) pages 1-17 B.D.Dunn
A compilation of various actual whisker problems on many substrates including printed circuit boards is in Chapter 7 "Whisker Growths" of book "Metallurgical Assessment of Spacecraft Parts, Materials and Processes" [affil. link to book on Amazon] by B.D.Dunn published by John Wiley & Sons in 1997.
I have never seen whiskers growing on tin-lead surfaces (regardless of substrate material). Incidentally, I keep a dessicator with hardware samples that have grown whiskers. I would very much appreciate receiving any new samples which anyone out there might be willing to send me.
Barrie D. Dunn
European Space Agency, Noordwijk, The Netherlands
---
1999
Hari Tin plate your lead frame then reflow fuse the tin. Whisker growth is the single greatest repeat failure in the electronic industry today.
C Haynoski
- Van Nuys CA
---
2000
We are looking for how to simulate whisker problems on tin-lead solder or printed circuit boards. Any photo and procedure are highly appreciated. Thank you.
Carl
Carl Chan
- Hong Kong/China
---
2001
Dear Harry van der Zanden,
How important is Sn coating for shielding? Does the surface smoothness play a major role there?
John Appa Durai
- Newport News, Virginia
---
2007
Dear Hari,
Pretreatment is the most important process before plating regardless of base materials. Importantly the right chemicals for impurities removal before plating.
sw yen
- Malaysia
---
December 15, 2008
Perhaps you can try a conformal coating with whisker suppression? See www.hybridplastics.com/specsheet/Short-stop%20Spec.pdf
Joseph Lichtenhan
- Hattiesburg, MS USA