World's #1 finishing resource since 1989
No login needed: Chime right in
topic 1061
Questions about Aluminium profile anodizing
1998
I anodize aluminium profiles in my plant. We have 2 problems that I'm hoping someone will have come across before:
1) How does one effectively drain hollow profiles which get filled up with sulphuric acid? We tilt the jig manually and wait for the sulphuric acid to pour out which is decidedly clunky.
2) During the electrocoloring process I find that small bubbles form on the profiles at immersion time which prevent proper coloring. To work around this we lower the profiles in the electrocoloring bath, then raise the profiles and slowly let the solution pour off. We then dip the profiles into the electrocoloring bath and start the process. We find that the first dip prevents any bubble formation. Again, this seems a clunky solution.
Clues anyone?
Thanks,
Sanjay A. Bulchandani
- Bombay, India
---
1997
Sanjay:
1). You can drain hollow profiles by tilting the jig manually and waiting for the sulphuric acid to pour out. It is decidedly clunky :-)
I don't know if there is any other way, but some shops invest the time in careful jigging with poly shields and so on to steer the stream neatly back into the tank.
2). In nickel plating, where clingy hydrogen bubbles are a nuisance that cause gas pits, wetting agents like sodium lauryl sulfate (baby shampoo) are used. I don't know whether such additions would have an ill effect on your electrocoloring.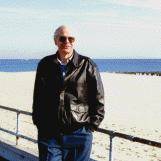 Ted Mooney, P.E.
Striving to live Aloha
finishing.com - Pine Beach, New Jersey
---
1998
Sanjay,
I assume your aluminum profiles are over 3000 mm long and you transport them by a crane, possibly a "bridge crane". I could recommend :
Rack the profiles inclined so that the two ends will have about 100 mm difference
After taking the load out of the bath, incline the crane so that the solution drips down. Wait about a couple of minutes (provided the load not dried) and then move the load next stage.
Those will help you in two problems you asked.
Sincerely,
Timur Ulucak
aluminum extrusions & finishing - Istanbul, Turkey