World's #1 finishing resource since 1989
No login needed: Chime right in
topic 1049
Pulse plating: useful for hobbyist plating?
1998
Q. Hello. I am new to the field and trying to decide between a plating system from Southwest Laboratories or Goldtouch. The Goldtouch system is more expensive, but they claim it is well worth is because of the "pulse plating" feature. Otherwise, the two systems seem very comparable to me.
Is this pulse plating technology really necessary? Should I spend the extra money for it? And what exactly is pulse plating anyway? Any information you can offer will be greatly appreciated.
Thank you
roger engle
---
1998
A. Gold Touch [a finishing.com supporting advertiser] is the best portable company, I personally have a Gold FX machine, which does have a pulse circuit which helps prevent in fatigue of the solution and burning. Gold touch uses a Cyanide Free and Arsenic Free Gold, so you won't have to worry about mixing the chemicals, and death may occur (highly unlikely) and you don't have to worry about poisons like arsenic. They use a sulfur base gold. In my opinion I should have bought from them because I now have to trade in my state of the art fixed output machine for a machine I can use with different gold.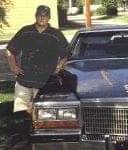 Barrett Russell
Saskatoon, Saskatchewan, Canada
----
Ed. note: Thanks, Barrett, but let's restrict it to a technical discussion of pulse plating rather than testimonials to specific brands. Although we know you, as soon as we open the floor to testimonials, it draws shills, often posing as satisfied customers :-)
It was Finishing.com's bad for posting the inquiry without deleting the company names.
---
1998
A. Hi Roger. We don't compare brands or sources on this website, we only talk about technical issues; but I'll try to reply to your pulse plating question as well as I can.
Pulse plating is indeed a real technology whereby the plating voltage, instead of remaining constant, is rapidly turned off and on, or ramped up and down, according to some pattern. One of the things it does is thin the boundary layer or provide agitation in the boundary layer, by oscillating ions back and forth, which ideally allows faster plating.
In the ideal case, yes, pulse plating clearly offers benefits. There have been books written and international conferences held on this technology. One of the contributors here even wrote her doctoral thesis on pulse anodizing.
But it is yet another variable to be investigated and tamed; and whether it can actually be put to beneficial use by beginners and casual operators is a matter of unsubstantiated opinion and vendor claims unless results from an independent testing lab, or at the least some published data, can be produced.
Regards,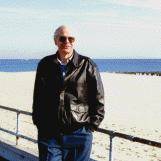 Ted Mooney, P.E.
Striving to live Aloha
finishing.com - Pine Beach, New Jersey
---
1998
A. The power supply is important in any metal finishing system. Virtually anything can be plated with plain old DC power. Some systems such as hard chrome require less than 5% ripple for continuous quality plating.
There is so much more to plating. The preparation steps are possibly more important than the actual plating step because it has defined parameters. What is "clean" ? What is activated but not over etched?
My personal thought, having never used or seen the specifications for either, would be to go with the one that has a school that you can go to. Hands on instruction beats most manuals or videos.
You will be buying a supplier of materials and solutions. That is probably more important than the equipment.
James Watts
- Navarre, Florida
---
1997
A. Pulse plating does give certain advantages over conventional d.c. plating, but for decorative gold plating I doubt if you would notice any benefits. Without getting into the technical end of this, I would purchase from the supplier who has the best training, technical support, and price. You have to weigh these all together and get past the marketing hype. Good luck. BTW we brush plate for demanding engineering applications and do not use pulse rectifiers (machines).
Tom Sivula
plating shop - Harbor City, California
---
1998
A. I've done some pulse plating with my own hardware. I can't attest to the increased hardness and durability since I don't have any such measuring equipment, but it's been a great help in preventing burning of the brush solution. I burned nickel strike every time I used it until I made a simple 50% duty pulser. It will allow you to plate at higher voltages if you like, without burning. This will change the plating properties of an alloy solution like cobalt-gold.
The big problem I have with most pulse supplies is that a simple on-off variable duty square wave pulser isn't a complicated piece of equipment. A potentiometer, a capacitor, a 555 timer, a 2N3055 transistor, and a resistor is all that's required to build one onto an existing power supply. You need $5 and a high school kid who's tinkered with electronics.
Danny
Danny Miller
---
1998
A. I went to AESF's SURFIN speaking with vendors. I found out that all (or almost all) brush plating rectifiers are pulse units, as they use a 50% duty cycle. Straight DC just won't work (for the formulated brush solutions). One other thing pulsing does for difficult to plate materials (and not too clean, either) is to reduce the oxidized surface with the higher than typical forward pulse current density electrons and hydrogen produced. Plating onto aluminum and others is easily accomplished, I hear.
By the way, designing surface (micro)structures can be done these days owing to the sophisticated electronics and programmability of pulse rectifiers, assuming you know what you're doing, with tailoring ramps for forward and reverse current densities, time on and off, etc., and even extremely high initial spikes.
Stephen M. Koelzer
Sunnyvale, California
---
1998
A. There seems to be CONFLICTING information about PULSE PLATING.
From what I understand, a proper discussion would need to include a specific set of guidelines so everyone is talking about the same point.
Pulse plating is a benefit in some instances. The primary use, explained by outside sources of information, say pulse plating is used, primarily in the ELECTRONIC Industry.
PULSE PLATING sounds good. However, as Ted Mooney pointed out in his response to the inquiry from Roger Engle, "it (pulse plating) is yet another variable to be investigated and tamed; and whether it can actually be put to beneficial use by beginners and casual operators is a matter of unsubstantiated opinion and vendor claims . . ." from the top of this page.
The primary aspect of the mobile brush type gold plating systems offered through assorted vendors with ads in assorted media today is to sell a system to a person who can carry the unit in their vehicle and set up a "quickie" gold plating operation in assorted locations. Locations such as a New Car Dealers covered entranceway. Still others work out of small shops who detail vehicles. Clearly, this person would fall into the casual operator description.
The answers above deal in rather technical terms as is appropriate to PULSE PLATING in a professional tank plating environment.
Answers that properly claim there are certain advantages, are not exactly aimed at the mobile operators of the Brush type Gold Plating systems that go from location to location. Or to the operators who work from a small shop and do the work as a part of their overall detailing operation. The brush type Gold Plating systems sold to mobile gold platers are designed to do decorative gold plating on the assorted chrome scripts and emblems on Cars, Trucks, Sport Utility Vehicles, Vans. To some extent Marine the same type of Gold Plating applications on scripts and emblems on boats.
In this defined mobile vehicle to vehicle Gold Plating application, or a small shop owner as mentioned above, a rugged and simple DC power supply can, and does, do an excellent job of Gold Plating.
As to cyanide free gold plating solutions, we have experimented with them using one type of a NON-PULSE DC power supply. It works.
As to preventing burning in mobile type brush plating, work with ample chemicals on the wrapped cotton or synthetic anode cover. I never burned an emblem in the nickel strike step. Also, be very sure to use the PROPER CHEMICALS. Improper chemicals can and do cause problems. Further, watch for accidental chemical contamination because you have storage, and/or work site, chemical containers open. If you use the wrong chemicals in a step, you can have problems.
While Stephen Koelzer mentions the exhibitors at AESF's SURFIN almost all brush plating rectifiers are pulse units, the difference is the application of the gold plating work and who is actually doing the work. Clearly, the exhibitors at AESF's SURFIN are not the typical vendors to the mobile type brush gold platers.
The real step is to identify the elements so everyone is addressing the same issue.
I went to AESF's SURFIN last year. I talked with many vendors. The type of brush plating discussed at AESF's SURFIN did not address the mobile type gold plating equipment that Roger Engle asked about in the initial question.
For us, the 35 amp DC Power Supply works good.
Dave Sheehan
- brush plating equipment & processes - Reading, Michigan
---
1998
A. As a manufacturer of electroplating equipment and supplies I can attest to the fact that pulse plating will do nothing for you. A recent study released by the a major university stated pulse plating is of no value and adds nothing to the plating procedure.
Also cyanide-free gold only puts a flash on the metal , We always suggest a cyanide based gold for brightness and wearability.
Larry Herman
Ft. Lauderdale, Florida
---
1998
Thanks, Larry.
You are probably absolutely correct that for some types of plating under some circumstances that "pulse plating adds nothing". I wouldn't doubt that at all! But can you please reference the university and the name of the report so we can see what types of plating and what circumstances they were referring to?
Because if a reader were to infer that you mean it without qualification, that would be a silly claim -- there are hundreds upon hundreds of published and peer-reviewed studies in professional journals, conference proceedings, and dissertation theses from every continent, even books, going back decades, showing the profound advantages of pulse plating for certain situations. Thanks again.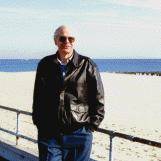 Ted Mooney, P.E.
Striving to live Aloha
finishing.com - Pine Beach, New Jersey