World's #1 finishing resource since 1989
No login needed: Chime right in
topic 1048
Alkaline Non-cyanide Zinc - Good, Bad, or Ugly?
1998
Our company (based in Brisbane, Australia) is looking at ceasing using cyanide zinc and using Canning Envirozin 5/100 in its place.
While we also have an acid zinc tank of the same size in the line - 6000 gals (US) - the cyanide gets most of the work because a lot of the output is powder coated.
Consequently we are looking for experienced users of alkaline non-cyanide processes (past and present!) to give us some info on the pros and cons of using them. The sort of info that the chemical companies DON'T provide!
If at all possible I would like to visit plants that use these solutions and which are similar to our own jobbing shop.
Your help would be greatly appreciated.
Regards,
Chris Burgess
plating shop - Australia
---
1997
I wonder why you have not got any reply for such along time. I know that alkaline zinc is used in europe and Us. With iridescent chromate results are great, clear chromate is a little more delicate but with experience you can do great with an alkaline zinc plating solution.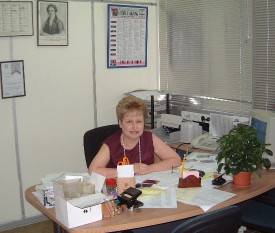 Sara Michaeli

chemical process supplier
Tel-Aviv, Israel
---
2007
Dear Mr. Burgess

Please let me now in details what questions you have about Non Cyanide Zinc baths.

We have here in São Paulo area about 700.000 lts of NCN Zinc baths running and I will be glad to give info concerning that!

Regards,
Carlos Chaves
, technical manager
plating process supplier - São Bernardo do Campo