World's #1 finishing resource since 1989
No login needed: Chime right in
topic 1047
NON-CHROMATED CONVERSION COATINGS
1997
Greetings!
I am working as a contractor with the US Air Force to identify alternative chromate conversion coatings. We are specifically looking for NON-chromated conversion coatings for metal components (Al-alloys and other airplane matrices) designed for SPRAY-ON applications.
Should you know of any such new products or ongoing research projects, I appreciate your efforts.
Stefan Susta,
Chemical Engineer
- Reston, Virginia
---
1997
I have heard that Henkel has a product they are evaluating through aircraft companies. You might want to get in contact with them.
Dan Zinman
---
1998
Our firm has recently developed a process for improving the molecular bonding strength of coiled aluminum sheet we call AnoGrip TM . Test results show a significant improvement over chromate-conversion coatings. The AnoGrip TM process does not use any chromates.
Edward Doza
---
1998
I think phosphating or anodizing may work in your applications.
Ling
Ling Hao
- Grand Rapids, Michigan
---
Spray-on anodizing, Ling?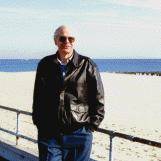 Ted Mooney, P.E.
Striving to live Aloha
finishing.com - Pine Beach, New Jersey
---
1998
Ted,
It is said that boric-sulfuric anodizing process (Boeing proprietary process) is applicable to spray-on coatings. This process is designed to replace chromic acid anodizing with equivalent bonding strength and adhesion. The resulting coating thickness is less than 1 micron.
Ling
Ling Hao
- Grand Rapids, Michigan
---
1998
Sir: There has been considerable research in Japan on non chromated conversion coatings. I have seen and worked with two. One is a blue bright, and the other is an iridescent.
The iridescent has a "rosy" color, and the salt spray is only the same as the blue bright. Both will do at least 96 hrs to white corrosion in a B-116 test. However, with the use of a topcoat(not named here because it may sound like an advertisement), the results in salt spray skyrocket nicely.
The European market seems ready for such a system right now, and when all of the learning on this system is in it will be introduced. However, it is more difficult to run than a chrome containing conversion coating, and will be about twice as expensive.
Hope this information is interesting and informative to your inquiry.
Sincerely,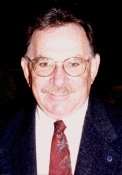 Ed Budman


- Pennsylvania
With deep sadness we advise that our friend Ed passed away Nov. 24, 2018
---
1998
Sir,
We also have developed one chromate free selaer which has shown promising results both in electrochemical tests and in salt spray. After one month of exposure, the samples are still goin' and goin' and goin'(like the Bunny)

We are comparing the results with that obtained using Alodine 1200. The sealer works for all kinds of aluminum alloys. The treated samples are now being evaluated by one of the Naval labs. It may be noted that the application process is same as that of chromate and the formulation is inexpensive. We are yet to develop different color hues as we are focusing on further developments. The actual cost structure has not been finalized but suffice it to say that the cost of operation will not increase for the anodizers. A provisional US patent has been granted to the University of Notre Dame. For further technical information, you may contact me either here or directly.
Gautam Banerjee
- Mesa, Arizona