World's #1 finishing resource since 1989
No login needed: Chime right in
topic 1042
Inspecting for full anodizing coverage
1998
I need an inspection procedure that can be used on Anodized surfaces to ensure 100% coverage. The hardware is moderate in size [2' x 2' x 4']. We would prefer some technique other than salt spray as defined in some of the specs. The technique would be used immediately after anodize and if practical on finished and assembled hardware. Would a dye or some type of top coat, that would give a visual indication of a break or damage to the anodize, be practical?
Kenn Clark
Derlan
---
1998
Inspection for coverage of anodize would be an unnecessary operation for most people. A dye will give a very quick visual indication of coverage. No anodize, no color. A thin anodize will give nearly the same color as a thick coating. What dye does not do, is tell you how much anodize there is on every square millimeter of surface. Random checks with a handheld gauge for aluminum substrate will give a decent idea of the uniformity of the thickness. You probably will want to continue weight loss and salt spray testing for quality control.
James Watts
- Navarre, Florida
---
1998
I have another question about quality.
How clean is clean? A TCE vapor degreaser is used as a precleaning step prior to anodizing aluminum to remove waxes. I have been testing some alternative cleaning technologies and have found a simple steam cleaning to work fairly well. The work piece fails a water break test afterwards, but appears to anodize successfully.
Has anyone struggled with this? I am looking for ideas on how I can insure that the anodic coating is high quality.
Will the anodic coating grow under a microscopic coating of hydrophobic contaminant?
Does anyone else preclean with only steam or hot water to remove waxes?
Thank you for your help with this, and excuse my naivety. I am a surface cleaning person, not an anodizer.
Andrew Bray
Toxics Use Reduction Institute
---
One of the chemical suppliers--I forget which one, but I could find out--did something a few years ago that you might find interesting. They put together a test kit that contained 5 solutions of different surface tension that could be used in a laboratory water break test, so that cleanliness could be given a relative rating rather than just a go/no go.
Your proposal is interesting. It is possible that metal needn't be as clean for anodizing as for plating.
The thing is, though...
Would you fly on a plane where the surface finisher did not use a 'robust' cleaning cycle?
I think you would need to demonstrate that the cycle would work even if the work was fingerprinted, or the parts got sprayed with a little bit of oil or brushed them with a stick of jeweler's rouge [affil. link to info/product on Amazon], or if somebody modified the wax a trifle. Steam cleaning is a nice concept, but I'm not confident that it constitutes a robust cleaning cycle, and I wouldn't want to fly on a plane where critical components were only steam-cleaned before anodizing without a huge amount of evidence that it was adequate.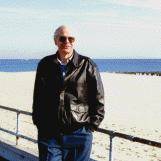 Ted Mooney, P.E.
Striving to live Aloha
finishing.com - Pine Beach, New Jersey
---
1998
Would a continuity check at various points plus some number of random spots be enough? Or do you have some special application where conductivity at any point would be a safety problem, i.e., are you using the coating to prevent the flow of electricity?
How about a fixture which you could place on the part, with all the points in parallel, so any ground would sound a buzzer?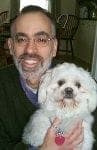 Tom Pullizzi
Falls Township, Pennsylvania