World's #1 finishing resource since 1989
No login needed: Chime right in
topic 1019
Process Control for Zincate Solutions
1998
I am in the middle of a project to set up process control on an aluminum line plating tin over electroless nickel. The question is, what are the best methods of control for zincate solutions? We are currently using Enthone's Alumon EN at 20 percent concentration. A ferric sulfate acid is used for smut removal prior to zincating. Presently, I am trying a zinc titration using formaldehyde, but determining the endpoint is real tricky. My boss does not want to do an ethanolamine titration on account of the chlorohydrate byproduct. Can a hydroxide titration be used to maintain the solution. I would like to hear what other platers have had best luck with. Any help would be greatly appreciated.
Thanks,
Phil Pace
- Tulsa, Oklahoma
---
1998
Analysis of Electroplating and Related Solutions [affil. link to book on Amazon, ... on AbeBooks]by Langford says 2 ml of sample in a 250 ml Erlenmeyer, and add (HOOD!) 25% HCl very carefully until a permanent turbidity due to zinc cyanide just forms. dilute to 25 ml with water and add 10 ml of Solochrome Black 6B indicator. Now add 10 ml of 10% formaldehyde, titrate with N/5 EDTA to a blue endpoint.
Is this what you are doing? I know that it is tricky if you add too much of acid or formaldehyde.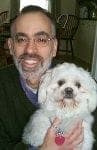 Tom Pullizzi
Falls Township, Pennsylvania
---
2000
I agree with Mr Tom Pullizzi on the somewhat tricky edta method since I have failed sometimes to get the result properly. Recently I got a ref. in the internet web site: dwb.unl.edu/calculators/activities/sptitrate.html on pH titration for zinc using 0.1N NaOH SOLUTION.I have not tried it so far. But it is worth the try. Thanks. ramajayam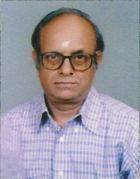 Subramanian Ramajayam
consultant - Bangalore, India