World's #1 finishing resource since 1989
No login needed: Chime right in
topic 1018
Anodizing MMC
1998
We want to anodize MMC material (Al30Si70). Who has experience and can tell use about the procedure.
Any advice would be appreciated.
Jan-Henk Pennings
TNO METALS RESEARCH INSTITUTE
---
1998
The Canning Handbook states that high Si alloys are unsuitable for anodizing. Perhaps someone is doing some research in this area, or you could tell us something you may have discovered. METALAST has set up a research laboratory for anodizing, and Anodizer's Plaza (available from our WWW links page) is also run by specialists at university.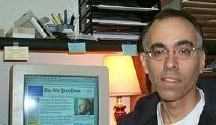 Tom Pullizzi
Falls Township, Pennsylvania
---
1998
Please contact me to get more info. regarding the anodization of MMC which we successfully performed.
Samir Elomari
Canadan Space Agency
---
1998
Proper netiquette demands, in public forums such as this, that information be freely shared on line, not in private correspondence. Each letter which is posted "improves the breed", as winners spawn other winners when playing the ponies. Letters sent in private do not share this benefit, as inbreeding causes the swift end of the question. It's the diminishing gene pool problem, no matter how smart the original pair of question/answer, you need to mix in some fresh ideas.


Tom Pullizzi
Falls Township, Pennsylvania