World's #1 finishing resource since 1989
No login needed: Chime right in
topic 1016
Operating Limits for Powder Coating
1998
I need a one paragraph explanation of the operating limits of powder coatings. Specifically the upper temperature limits and how they will react. I would like to apply them to steel, aluminum, and expose them to the environment. Motorcycle parts including exhausts is the application.
Bob Denney
avionics Tampa, Florida
---
finishing.com, inc. note: Or as Winston Churchill wrote to his Secretary of Defense, "Pray this day put down on one side of one sheet of paper" what the Navy was doing in the area of modernizing its weapons systems. I guess BD and WC wanted the executive summary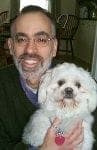 Tom Pullizzi
Falls Township, Pennsylvania
---
1998
MAJOR American motorcycle manufacturers have been powder coating nearly all parts of their bikes for some time now.
All except the exhaust system.
Temperatures and exposures will not permit it.
Jim Cummings
powder coating - Buffalo, New York
---
1998
Temperature resistance powder coatings are available in different temperature resistant ranges. These coatings can typically survive the high temperatures of exhaust systems, however, it's the other physical abuse that needs to be identified. We have experience. Exhaust systems have been successfully coating.
Ben Cummins
---
1998
There are high temperature resistant coating powders that are appropriate for exhaust systems. Your specific requirements must be reviewed. On-road experience has been very encouraging.
Jeff Hagerlin
paint supplier - Houston, Texas
---
1997
I am particularly interested in any examples of coating of exhaust system components with porcelain enamels. A friend mentioned that Rolls Royce and Bentley cars at one time had porcelain coated exhaust manifolds. Can anyone verify this or provide other examples. I was quite interested in the answers to letter #1016. I'm trying to establish the history and state of the art for a client. Any help will be greatly appreciated as I'm not finding much in the patent or technical literature (probably looking in the wrong place!)
Stan
Stanley Goddard
---
1997
You might contact the Institute of Metal Finishing, they have a man there who searches patents and might be able to help you with a specialized search. Ask for Mr. Michael Ruston, Executive Director of the IMF.


Tom Pullizzi
Falls Township, Pennsylvania
---
2001
My inquiry is regarding a available patent on Thermoplastic Powder coatings that can be used in Food Cans. Where can I find a formulation that could be used for food can application?
Thank you,
Doug Rasic
- Bangkok, Thailand
---
2002
Shops have done reporcelainizing of manifolds for many years. I had a pair done over 15 years ago.
Yes Rolls used it....as did most of the Classic Cars of the 1930's: Stutz, Dusenberg, Packards and many others ....many in earlier and later decades...including Jaguar in the 50's and probably much later....check it out.....the patent office is not your quickest source......you need to study classic cars.......
Stephen Dean
- Fresno, California, USA