World's #1 finishing resource since 1989
No login needed: Chime right in
topic 1009
Filter Press vs. Centrifuge for sludge separation
1998
Filter press versus centrifuge for sludge separation in waste treatment. Can anyone give advantages and disadvantages to each process.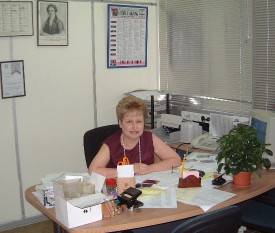 Sara Michaeli

chemical process supplier
Tel-Aviv, Israel
---
1997
Sara, I added a sludge press to our industrial waste treatment system a number of years ago. The high pressure with sludge press will generate a drier cake.
Thanks Tim
Tim Ritger
- Kohler, Wisconsin
---
1997
Filter presses are quite expensive, $15,000-$30,000 for a small to mid-sized press (say 6 cubic foot); centrifuges are less expensive. So, in Israel and other places it could be that centrifuges still have their place. However, unlike a few years ago when they were a commonplace, I very rarely see centrifuges in this application in America anymore. For that matter, though, I rarely see vacuum filters or enclosed pressure filters used anymore either. Modern recessed-plate polypropylene presses, offered by numerous vendors, are so neat, clean, low-maintenance, and corrosion resistant that they seem to have become the overwhelmingly favorite dewatering device.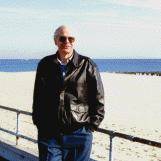 Ted Mooney, P.E.
Striving to live Aloha
finishing.com - Pine Beach, New Jersey
---
1998
Sara,
My company uses both for removal of waste heavy metal sludge. The advantage of the filter press is the running cost will be low as it is much mechanical process. I use a air diaphragm pump to 12 bar pressure. The cake is reasonably hard and dry. The maintenance of the pump and press is very low.
The disadvantage will be the process is not continuous and thus you need to have the storage when dislodging the press.
For centrifuge, it is used for my sticky sludge as these sludge tends to clog the filter press. The centrifuge also serves to help in sludge removal when the press is down for dislodging. However, the running cost of the centrifuge is much higher than filter press (large electrical motor) and the maintenance cost is also high. The advantage is it is continuous and will not be affected by the stickiness of sludge.
I hope I have covered enough for your info. By the way, the filter press will have a drier cake if you blow in compressed air before dislodging.
Regards
Soh Kok Leong
printed circuits
---
1998
Oh, the complexity of a centrifuge... Unless you have an excellent maintenance department, better forget this idea. A good used filter-press, on the other hand, can be had for a few thousand $$s. And see above for all the advantages it has to offer.


"PlaterB" Berl Stein
NiCoForm, Inc.

Rochester, New York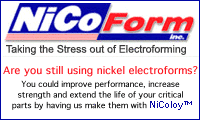 ---
1999
Dear Sara: If you need additional information on performance including cost studies on sewage sludges from several major city municipalities in the USA comparing decanter centrifuges and filters, please let me know. Sincerely,
Ken Kyte
- New Bern, North Carolina
---
2001
Dear sir,
I am developing recently a proposed model of pressure driven jute pulp matrix based filter cake separation in water treatment. Starting from Hagen Poisuielle, Navier Stokes fluid flow equations, the developed Darcey's model for filter cake separation, I have searched, theoretically and partly in practical knowledge, the concept of jute pulp matrix based filter cake separation in mechanically operated conveying system,controlled by pressure drop ( P ). That means that the such filter cake separation will be used before sedimentation basin, surrounded by conveyor belt attached filter cake frame, will automatically move for the next filter, which is supposed to be ready after shifting of the used filter. All the filters are to be made in a surrounded closed vessel, where the same filtrated fluid will be flown and will generate the filter. The removal of filter cake from the used filter will carried out in the process of blowing, attached to the same system.
Thanking you and with kind regards.
Sincerely,
Dipl.-Ing. Nitosh Kumar Brahma
- Dept. of Chemical Engineering, IIT, W.Bengal, India