Where the world has
gathered for finishing Q&As since 1989
Controlled Etch of Zinc Diecastings
(
-----
)
1998
Dear Sirs:
Does anyone know of either a formula or proprietary product for doing a controlled etch and desmut on zinc die-castings? I would like to etch off .0004" of material and then barrel plate copper followed by either electroless nickel or electrolytic nickel. A sulfuric acid and ammonium bifluoride mixture produced heavy smut. Chromic acid seems to work, but I would prefer to use something with less waste treatment headaches. It seems very few suppliers have etches and desmuts for zinc die-castings. Does anyone have experience with Macdermid's zinc die-casting chemistry? They appear to be the only supplier with any experience in this area.
Keith Rosenblum
- St. Paul, Minnesota
---
1997
This is not much help, but I did see a proprietary desmut which does a nice clean job. This solution seems to chemically polish and brighten the diecasting. The solution has a very short life, after which it will attack the casting (along a grain?), and it is not very predictable.
Then you have to waste treat this solution, so I don't know how much you are gaining. But it is a start in switching away from some of the older methods.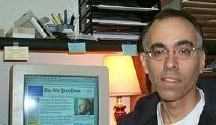 Tom Pullizzi
Falls Township, Pennsylvania
---
1998
It is my personal experience that you will not find any easy desmutting process for Zinc Die-Castings. Unfortunately you are going to need some type of Chelation in your desmut process which causes difficult waste treatment problems. The question would be why you have to mechanically etch the part. Can you go to some type of vibratory process? The less you mess with the substrate the better. What type of Zinc-Die Cast are you using. Zamac 3, 5, 8? We have had the best experience with Zamac 3 mainly due to the copper content. If you have to chemically etch, you are going to have to chrome based, or cyanide based desmut process anything that will tie the metal up. If you can avoid disturbing the surface, a cyanide copper strike will be adequate to get full coverage before you go into Electrolytic Ni or EN.
Good Luck!
Dan Weaver
- Toccoa, Georgia