Education, Aloha, & Fun
A roundtable with 60,000 topics and a seat for you
topic 0988
Stripping Zinc-Nickel Plating / Coating
A discussion started in and continuing through 2020 so far.
Adding your Q. / A. or Comment will restore it to our busy Current Topics page
1998
Q. How do you strip zinc-nickel coating from steel and from copper based alloys.
Robert Kestler
- Cherry Point, North Carolina
---
1998
A. Contact Patclin Chemical Co. (ed. note: now Accu-Labs, Inc. [a finishing.com supporting advertiser]). They have exactly what you need.
Regards,
Dave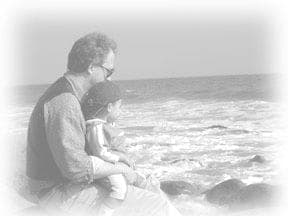 Dave Kinghorn
Chemical Engineer
SUNNYvale, California
---
2003
adv.
WE SUPPLY ALL PATCLIN PRODUCTS. PLEASE CONTACT US.
REGARDS,
Steve Cornwell
ACCU-LABS

Chicago, Illinois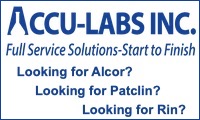 Skip to next posting on Stripping Zn-Ni from STEEL

---
---
Strip zinc-nickel plating from Aluminum Bronze
June 5, 2015
Q. Does anybody have information How to strip Zinc/nickel alloy plating from Aluminium Bronze substrate?
I have found stripping Zn/Ni from steel can easily be accomplished by immersion in dilute HCl; however this method is unsuitable for stripping from Al/Br as it's likely to attack the base metal.

Thanks in advance.

Russ
Russ Davies
Aerospace finishing supplier - Stroud, UK
---
---
Stripping of Zinc Nickel coating from brass substrate
June 11, 2015
Q. Hello everyone,
We have recently started to produce zinc nickel coatings on steels and brass. We are experiencing problems stripping the zinc nickel coating of brass substrates. We use a 50 hydrochloride acid bath to strip the the zinc of steel followed by Enstrip S to remove the nickel smut left after the hydrochloric dip. As mentioned the stripping of the zinc nickel of brass is proving very difficult resulting in quite a few parts being scrapped off. We use the hydrochloric dip to strip the zinc but are confused as to how to remove the nickel smut. (The Enstrip S is excellent on steels but cannot be used on brass substrates). We also copper strike the brass before zinc nickel but are also finding it difficult to rework.

Do you think the copper strike is really needed on brass. Is there a suitable strip solution to strip zinc nickel of brass substrates.

Would really appreciate any comments or answers on our problem. Thank You.
Nigel Bell
Process Technician - Crumlin. County Antrim. Northern Ireland.
---
July 26, 2015
A. Re: the nickel smut on brass, could be worth trying a peroxide based brass chemical polishing process.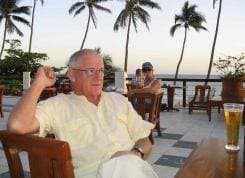 Geoffrey Whitelaw
- Port Melbourne, Australia
---
---

Back to previous postings on Stripping Zn-Ni from STEEL
March 1, 2016
-- this entry appended to this thread by editor in lieu of spawning a duplicative thread
Q. May I know how to remove Zn-Ni plating from steel material that is already plated/coated? We need to remove it because we need to paint it. Thank you.
Steve Key
-Jakarta, Indonesia
Skip to next posting on Stripping Zn-Ni from STEEL

---
---
Strip Zn-Ni with black hexavalent chromate from electroless nickel/aluminium
---
---
April 7, 2020
Q. Hello,

I am Elie, I work as an electroplating engineer in a connector manufacturing facility, I am looking at how to strip an alkaline zinc nickel coating from an electroless layer on aluminium connectors.

We plate aluminium connectors with mid phos electroless nickel (around 10 µm) and plate zinc nickel that we passivate using a black hexavalent chromium based passivate.

My objective is to strip the zinc nickel layer from the electroless nickel without damaging either the electroless nickel layer or the aluminium part and without using current.

I am trying to avoid having to strip the electroless nickel as we lose some dimensions when we have to rework it.

I would be happy to receive any suggestions on how to do this.


Elie Marchal
engineer - England / Kent
---
April 2020
A. Hi Elie. Plating zinc-nickel on top of electroless nickel, let alone stripping just the zinc-nickel and chromating conversion coating sounds rather unusual, and I'm not familiar with it. A hot caustic, similar to a soak cleaner for steel ought to remove the chromate and the zinc. I don't think it will damage the electroless nickel per se but if there is any porosity or pinholes (and at 10 µm there may well be) it would destroy the aluminum, and even if it doesn't, how can you re-activate the electroless nickel without a Wood's Nickel strike?

If the parts aren't precious you can experiment with a couple and try stripping them with hot caustic. Or you can wait for an answer from somebody who has a better idea :-)
Regards,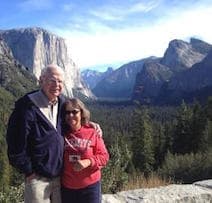 Ted Mooney, P.E. RET
finishing.com - Pine Beach, New Jersey
Aloha -- an idea worth spreading
---
April 9, 2020

Hi Ted,

Thank you for your answer, we do this on connectors for mil/aero applications, this is a bit of a niche market I imagine.

I have plenty of parts that are low value so I can give it a try, at the moment we use fluoride based salts to re-activate electroless nickel (as recommended by our chemical supplier) but that's normally electroless nickel that was plated at most a few hours ago.
Elie Marchal
[returning]
- Kent, England
---
April 2020
A. Hi again. In the "dirty old days" of metal finishing which I saw in a number of shops, when zinc plated and chromate conversion coated steel parts were rejected, no real thought was given to a stripping protocol, they were simply run through the line again with the raw parts ... the soak clean tank would remove the chromate and the zinc, and certainly the acid dip instantly removed any traces of zinc if there was any left over.

All I am actually relating to you is my guess that zinc-nickel plating can be easily removed with the same chemistry :-)
Luck and Regards,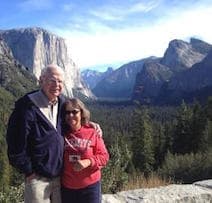 Ted Mooney, P.E. RET
finishing.com - Pine Beach, New Jersey
Aloha -- an idea worth spreading
---
---

Back to previous postings on Stripping Zn-Ni from STEEL
October 10, 2020
Q. HOW TO STRIP Zi-Ni alloy plated steel parts? Some plating rework parts are there; we tried to strip with HCl but it's not effective. Dear friends, do you know any chemical compositions? Please share your knowledge; it's very helpful for me and my team.
R.ROBIN SMITH
- TAMIL NADU , INDIA.
---
October 12, 2020
A. Hi.
We are using standard solution.
Enstrip S + sodium cyanide
Refer to MSDS and TDS.

Yes, HCl and HNO3 is not suitable for stripping off Zn-Ni plating

Thank you.
Izzuddin Jaafar
- Selangor Malaysia