topic 0983
Looking for plating to imitate gold
(1998)
Q. Our company has an electroplating facilities, and now we would like to introduce some new technologies. First of all we are interested in brass electroplating for decorative purposes and/or other coatings, imitating gold.
So, if anybody may help us with this - propose what kind of solutions I can use for such purposes, where to buy the necessary brighteners, additives or other chemicals for such processes, please send me an information about available technologies and products.
Your sincerely,
Vladimir Druzhinin
-
Head of Electroplating Department - Novosibirsk, Russia
---
(1997)
A. Vladimir,
Any process to imitate gold is always difficult to control. With brass you have an alloy of copper and zinc and color control is sometimes difficult. There are some Bronze processes available from Degussa in Germany, Macdermid in USA & Europe, and Enthone-OMI in USA & Europe. Good luck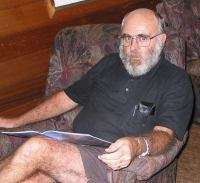 Bob Lynch
plating company
Sydney, Australia
---
(1997)
A. If you plate brass as a substitute for gold, do not forget to apply a lacquer layer to prevent tarnish.
Sara Michaeli
chemical process supplier
Tel-Aviv, Israel
---
(1997)
A. The standard brass plating solutions from Graham's Electroplating Engineering Handbook are as good as any other. They do not need proprietary brighteners, only a little expertise on the part of the operator.
Tom Pullizzi
Falls Township, Pennsylvania
---
(1998)
A. A way to simulate a gold finish , with consistent color is to apply a tinted lacquer over nickel plating. We have also done this over electropolished aluminium with good results. Sourcing the lacquer could be a problem. You can get air drying lacquer , but baked would be better for most purposes. We used to bake lacquer on bathroom taps to simulate gold where hard wearing surfaces are required. The type of lacquer is also used inside tin cans.
Raymond Sebba
- Capetown, South Africa
---
(1998)
A. If you are interested in alternatives beyond traditional electroplating and chemical treatments, I can suggest using newly commercialized zirconium nitride, titanium nitride and similar carbo-nitride decorative coatings that are vacuum plated on bathroom fixtures, door knobs, etc.
These are hard coatings with many qualities superior to gold and are available today in the market. Please check with the Society of Vacuum Coaters (SVC) regarding the suppliers.
Mandar Sunthankar
- Fort Collins, Colorado


This public forum has 60,000 threads. If you have a question in mind which seems off topic to this thread, you might prefer to Search the Site