topic 0862
Reliable Zinc Alloy Plating Sources
(1997)
Q. What is the current state of affairs in zinc alloy plating? A few years ago, I was given to believe that the process was not very robust, and consequently results could be disappointing. Can a designer now confidently specify a particular MIL, AMS, or other standard and expect any number of plating shops to be able to process high-quality parts, or are there just a few shops (known only to the initiated) able to do Zn-Ni, for instance? I'd like to hear from users. Thanks.
John Ullman
---
(1997)
A. John,
There are not a lot of specifications around for all of the possible zinc alloy electroplates out there. I believe that the auto industry is leading this revolution. There is not a high % of shops doing zinc alloy yet. The number of shops that offer at least one is growing annually. I fault the spec writers for this. Some just do not understand the subtle differences. My personal favorite was the lady in charge of the Mil-Spec cad plating had never seen a cad tank in operation. She was not even aware that acid cad existed. With help like that, change will be slow. I am not personally aware of all vendors, but Enthone-Omi appears to have more alternatives than anyone else and was one of the first out with zinc alloy. Normally they are happy to bury you with information about the differences and applications of each. You need to be specific with your spec but still not lock out other vendors that can provide good product.That as you know, is tough.
James Watts
- Navarre, Florida
---
(1997)
A. There is a great experience with zinc alloys like zinc-nickel, acid or alkaline (alkaline is preferred), zinc-cobalt and zinc-iron. Go to the big suppliers and they will give you more info.
Sara Michaeli
chemical process supplier
Tel-Aviv, Israel
---
(1997)
Q. Why is alkaline Zn-Ni preferred over acid Zn-Ni?
John Ullman
---
(1997)
There are many more shops using zinc alloy plating each year. I realize that you are looking for an applicator, which I am not. However, we do manufacture the processes that the Zinc Alloy platers use. I will try to answer the preceding questions as briefly as possible. Alkaline Zinc/Nickel is generally favored over Acid baths, due to the fact that thickness and alloy uniformity are more consistent from low to high current density. Initially, acid zinc/nickel baths needed 2 rectifiers but I understand that may have been fixed.
The automakers use the majority of the zinc alloys both in our country, Europe, South America, and the Pacific Rim Countries.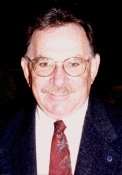 Ed Budman
- Pennsylvania
---
(1997)

Thanks to all.
John Ullman


This public forum has 60,000 threads. If you have a question in mind which seems off topic to this thread, you might prefer to Search the Site