topic 0803
Poor corrosion resistance with zinc plating and blue passivation
(1997)
Q. Hi everyone,
Is there anyone who knows how to improve the corrosion protection of zinc plated parts with blue passivation?
I tried different thicknesses, but not much improved!
Thanks for help!
Lawrence
[last name deleted for privacy by Editor]
---
(1997)
A. Dear Lawrence:
The following are a few possibilities:
1) There are some new blue passivates on the market which can increase NSS to about 150 hours (to white rust).
2) A number of vendors sell a sealant which will increase the NSS by about 100 hours (to white rust). These however may leach the film to more of a white finish rather than leave a blue color.
3) A lacquer is used in some applications to increase corrosion protection.
Trust this is of assistance.
Ken Lemke
Burlington, Ontario, Canada
---
(1997)
A. If you want to improve corrosion resistance on zinc - try iridescent chromate. Blue Chromate gives 16-20 hours in NSS test.
Well, you can always apply a lacquer on the chromate
Sara Michaeli
chemical process supplier
Tel-Aviv, Israel
---
Ed. note, Dec. 2012: this thread is largely from the late 1990s, so it predates the newer generation of RoHS-compatible trivalent chromates. Most of these new chromates are inherently clear, yet they deliver corrosion protection equal to the older yellow and iridescent chromates.
---
(1997)
Q. Hi Ken and Sara ,
Can I have the name of the vendors provide new blue passivates and sealants, Ken? I tried lacquer before, but my client didn't like the color : (
Thanks Ken and Sara !
Lawrence
[last name deleted for privacy by Editor]
---
(1997)
A. Lawrence,
You may want to try using a dye in a Lacquer. I believe Dupont can provide whatever color you desire.
C Hardin
---
(1997)
A. There is a blue chromate that I am very familiar with, that was originally formulated for Honda. It gives salt spray results very similar to yellow chromates.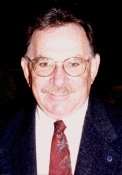 Ed Budman
- Pennsylvania
---
(1997)
Q. Hi,
I heard about some kind of sealant for zinc chromate which will increase the corrosion resistance by 100% or more!
How does the sealant increase the corrosion resistance ?
Thanks.
Lawrence
[last name deleted for privacy by Editor]
---
Hi Lawrence.
These 'sealants' are usually silane or zirconium 'top coats' that add one more layer of corrosion protection. These are, to my knowledge, proprietary -- I don't know of any formulation information available. The "100%" figure surely depends on the exact exposure conditions.
Regards,
Ted Mooney, P.E.
finishing.com
Pine Beach, New Jersey
---
(1998)
Q. Hi guys, I was wondering if anybody can help me with an unusual passivate problem. I have a customer that only powdercoats half his job, the rest remains gold passivated zinc. At random some of the parts exhibit a hazing effect after they have been powdercoated. The thickness of the zinc is 14 micron and we have very tight process controls in our vat line. We use an alkaline zinc. Out of 100 units per month 10 may have this appearance.
Any help regarding the above would be greatly appreciated.
Kind regards.
Craig Anderson
-
plating shop - Australia
---
A. Hi Craig. The temperature tolerance of chromated finishes is traditionally considered to be 140 °F... far below powder coating baking temperatures. If the chromate is fully cured, and the baking temperature is minimized, the bare chromate finish can often survive. But it is not a surprise when you get hazing; it's a surprise that you don't :-)
So be very careful that the chromate cures for 24 hours before powder coating, and that the powder baking temperature never exceeds the minimum necessary, and investigate the possibility of low baking temperature powders. Good luck.
Regards,
Ted Mooney, P.E.
finishing.com
Pine Beach, New Jersey


This public forum has 60,000 threads. If you have a question in mind which seems off topic to this thread, you might prefer to Search the Site