topic 788
Zinc plating problem with surface inclusions
(1998)
We are experiencing a problem with "White Spots" which appear after zinc plating and color passivation of steel machined parts. These occur on the non-machined surfaces of hexagon steel where surface inclusions from the steel rolling process are. Where machining has taken place no problems occur. Is this a problem with the plating process and/or can some causes and cures be recommended.?
Phil Winterton
- Avon, U.K.
---
(1998)
The plater is not the blame for this one (spoken by a plater). The metal surface is the problem. Extra cleaning will help but very probably will not cure the problem since it does not really get into the tiny pits. Vapor degreasing first will allow the caustic cleaner to work quicker. A stronger/hotter cleaner will help. Periodic reverse will help. Cyanide cleaner with periodic reverse will do even better. Clean-pickle-clean cycle will help. None of this solves the problem.
Try tumbling the stock before machining and rinse extremely well, not just good. Abrasive blast with an appropriate aluminum oxide mesh size before machining will probably come the closest to a cheap fix. Machining all over or buying a pickled stock is another possibility.
If you eliminate the larger problems, adding some additional plate may bridge over some of the pits, but it will still fail, it will just take a little longer.
James Watts
- Navarre, Florida
---
(1998)
The answer to this question depends upon one thing. Is the plating being done in-house or is it being jobbed out to a vendor who you don't much like ;-)
Seriously, I wonder if the plater could not do something with their preplate process like adjust acid concentration, cleaner temperature, etc. It may be a problem as Mr. Watts describes, or it may be a problem with the process control of the plating line. This is a case where it would be nice to review the written process control plan to see if everything makes sense for the parts you are plating. Are these parts plated in the same line as other parts? Are the other parts coming out ok?
Tom Pullizzi
Falls Township,
Pennsylvania
---
(2000)
Sir,
recently I have come across similar problems on steel turned parts which are of cylindrical shape with a through bore, and hexagonal surfaces which are non-machined areas.
The white spots were found to be due to damages to the color passivation occurring when the parts were dried in a centrifugal drier or even when the wet parts dash against each other.
One solution we have found is the parts after plating are kept in a suitable fixture, color passivated and the fixture is kept in the drier and no white spots were found.This may help if it is not due to any other cause.thanks, ramajayam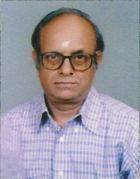 Subramanian Ramajayam
consultant
Bangalore, Karnataka, India


This public forum has 60,000 threads. If you have a question in mind which seems off topic to this thread, you might prefer to Search the Site