topic 0649
Best clear coating for aluminum motorcycle engine parts
Some clearcoating solutions (adv.)
(1996)
Hello,
I am looking for information on the best clear coating for aluminum motorcycle engine parts, to prevent oxidation, dulling, and powering, in a salt air environment. I've been told that something like a HPC coating or Durabright Finish might be the solution, but would like to hear what others think.
Thanks in Advance
Frank Fanto
---
(1996)
We do finishing on many aluminum motorcycle pieces. Anodizing works very well & holds up great.
David A. Kraft
- Long Island City, New York
---
(1996)
The best process is Clear Chromate Conversion Coating for this purpose . You can ask from your local surface treatment chemical supplier for it.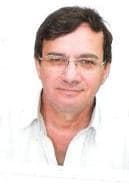 Yehuda Blau
YB Plating Engineering and Quality - Haifa Israel
---
(1996)
Frank,
A Plasma Deposited Silicon Oxide coating developed by Dow Chemical has several motorcycle aftermarket suppliers already using it. Salt spray corrosion tests indicate several thousand hours with no attack.
Regards,
Robert J. Dykhouse
- Corona, California
---
(1996)
There are a number of different methods to prevent surface degradation. the first is an anodizing process, The second would be a chromate conversion coating, the third is conversion coat followed by a clear powder coating.
The first step is to quantify your requirements. This could include salt spray, humidity requirements. Are there any heat requirement that the part will be exposed to? Will the part be exposed to gravel and other loose impediments from the ground?
You can get together with pretreatment suppliers, paint suppliers and job shops to review the best preparation based upon your requirements and the substrate.
Good Luck
Dan Zinman
---
(2005)
What is the best clear coating for polished aluminum , in terms of durability and ease of application ?
Any advice would be much appreciated.
Lars Westvind
- New York
---
(2007)
It's not clear whether Frank is a parts manufacturer or a motorcycle owner looking for something simple for his own bike. But the banner at upper right of this page will tell you about some good clear coats that you can apply yourself.
Like with anything else, Lars, and like you probably expected, durability and ease of application tend to be opposites. You'll probably never hear a vendor claim that, although their clear coat may not be the most durable you can buy, at least it's difficult to apply and requires highly specialized equipment :-)
But if you are looking for something you can apply yourself, anodizing and plasma deposited coatings aren't going to be doable, and you will need a spray-on clear coat.
Good luck.
Ted Mooney, P.E.
finishing.com
Pine Beach, New Jersey


This public forum has 60,000 threads. If you have a question in mind which seems off topic to this thread, you might prefer to Search the Site