Live! From beautiful Pine Beach New Jersey: Welcome to the world's most popular metal finishing website
topic 0628
Passivating type 416 & 416Se stainless steel
A discussion started in 1996 but continuing through 2018
1996
Q. A question needs your help:
About stainless steel passivation treatment, I have not much experience to treat stainless steel passivation, now I have a work to treat 416Se passivation. In laboratory I use 20% nitric acid and 2% dichromate mixing solution in room temperature . But when I put the part in the solution, the part make black not more than 30 sec. I don't know what happen.But in many reference say that concentration can treat this type stainless steel . The stainless steel including is O.K. and the part not need hot process. I am not sure that can effect the passivation treatment.
Now I try to use 2% Nitric acid and 2% dichromate solution to passivate it 30 min. The part can pass the sulphuric copper test 6 min. Does this obtain the passivation effect?
Another, can you tell me where I can find information about stainless steel passivation principles. Have a nice day. Wen
Niann Tsyr Wen
- Taipei, Taiwan
---
1996
A. 416Se is a personal horror story. One lot worked beautifully. The next pitted, regardless how it was treated. We tried every pretreatment in the book, including glass bead blasting and running the material thru the rinse tanks after the passivate tank in reverse order before going into the passivate tank. Nothing worked. I personally think that it had to do with the hardness of the material. The customer swore it was made from the same material lot. If you have not done much passivation, always run a "rabbit".This is a part or a few parts that precede the main batch. This will tell you if there is a problem and save spoiling an entire lot. Trust me, it will save a lot of grief sometime. 400 series will cause you more problem than others and any time it has a suffix like Se, you can expect trouble, more than if it does not.
James Watts
- Navarre, Florida
---

Thanks, James. We have put together a "Frequently Asked Question" covering Passivation of Stainless Steel, folks.
Ted Mooney, P.E.
finishing.com
Pine Beach, New Jersey
---
1996
A. I agree with James. 400 series is a nightmare, especially if the part is heat-treated. We have found that parts are less likely to etch with a new passivate solution than with an old one, although a new solution certainly has not guaranteed us the absence of problems. If you are passivating for cleaning purposes only and not for a specification, maybe you can clean the parts in a caustic cleaner only and avoid the passivation solution ?
Keith Rosenblum
finishing shop - St. Paul, Minnesota
---
---
September 13, 2017
Q. I am having a hard time passivation Stainless steel 416 material. I have the 20% Nitric acid with 6oz/gal of Sodium Dichromate. The parts are coming out black and dull after the passivation.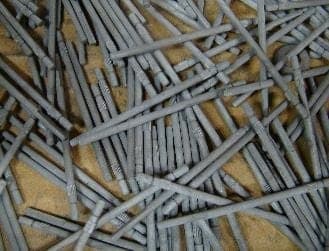 Do you know if that has to do with the material, or do you know if I have other passivation options?

Thanks.
Maria Joaquin
- Elizabethtown, North Carolina
---
September 15, 2017
Maria,
416 is not a great grade of stainless. You might have better luck using a citric acid based process.

adv.
Let us know if we can help.

Ray Kremer
Stellar Solutions, Inc.
McHenry, Illinois
---
September 22, 2017
A. Hi Maria,

As Ray says this grade of steel is not great for nitric acid passivation and the smutting may well be base metal attack (similar to what you see with 440C or 410F).

Go with Ray's suggestion of citric acid passivation, you could also ask yourself whether the parts actually need a passivation at all (parts that are going to see little or no corrosive environments may well be perfectly fine without passivation)
Brian Terry
Aerospace - Yeovil, Somerset, UK
---
June 26, 2018

As a card-carrying member of the 'Passivating 416 Ruins My Life' club, I thought I'd share a success story. (spoiler alert: Citric acid makes a glorious entrance in the final scene)

We passivate a part for a customer that comes in allll the time. It's 416, and we typically use a Nitric bath that is made up based on a recipe that my colleague got VERBALLY from Carpenter Steel. It's not the one on their website; it's actually a heck of a lot spicier, in fact nearly DOUBLE (!!) but it usually works like a charm.
We've had some recent batches of burnt parts come through and did all the usual checks, which confirmed that the tanks are operating under normal parameters (I should certainly HOPE so; that's my job!!). I changed the tank anyway just for peace of mind, and to knock the free iron back down after so much burnt surface area had been exposed. The customer confirmed that it was the same stock heat lot of stainless we had done just fine last time. He couldn't confirm the conditions that the machining was done under, nor that there was zero possibility of contamination in a tumble-deburr step afterwards.
Based on the information that so many people have generously posted to this site on the subject over the last 2 DECADES … My hunch is an issue with Sulfur in the material, or cutting fluid, tool smearing, or possibly tramp metals from tumble equipment shared with Aluminum, and the textured tumbled finish making the parts more difficult to clean. None of which would end well in a Nitric bath.

We jacked up the pH of the alkaline cleaner ultrasonic wash tank to as close to the soap manufacturer's max allowable as I dared (11.75) using Sodium Hydroxide. The cleaning time was increased. And the parts were passivated in a solution consisting of 10 g/L EACH Citric Acid and Sodium Nitrate at 75 °F.
This is found ASTM A380 [link is to the practice at TechStreet] as Code N, which lists it for 400 series but specifically exempts free-machining alloys, but it was worth a shot. There's an old post on here somewhere from a Christopher Barnes in Connecticut (THANK YOU) who referred to 'weak' Citric, without giving exact concentrations; that was what made the light bulb go off to suggest the 1%/1% tank.

The parts came out looking perfect... and remained that way after running a sample batch through 24h Water Immersion testing.

So, thank you all who have contributed to the Citric vs Nitric debates over the years. All the information contained in the arguments was absolutely eye-opening.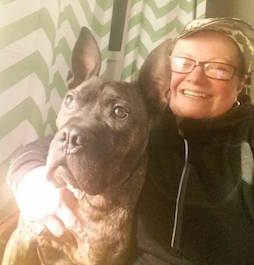 Rachel Mackintosh
Plating Solutions Control Specialist / Industrial Metals Waste Treatment - Brattleboro, Vermont


If you have a question in mind which seems off topic, please Search the Site