topic 0399
Coating for 3xx stainless steel to prevent stress corrosion cracking
A discussion started in 1996 and continuing through 1998.
Add your Q. or A. to restore it to the "Current Topics" discussions.
(1996)
Hello--
I am looking for a coating for 3 series stainless steel that will prevent the corrosion that can lead to stress corrosion cracking.
The surfaces that must be protected are welded together in chambers and exposed to a 15 psi steam flow at a maximum flow of 8000 pounds/hr.
I am guessing some sort of electrostatic coating would be best (to ensure a consistent, even coat), as the coating will need to be applied after welding, and visual inspection of the application.
Any and all comments are greatly appreciated!
Brian Devendorf
---
(1996)
Look into a silicon oxide coating which adheres well to stainless and is a moisture barrier. We have coated scalpel blades which must withstand repeated steam sterilizations. It might do what you need. It is deposited in a PECVD (Plasma Enhanced Chemical Vapor Deposition) process.
Bob
Robert J. Dykhouse
- Corona, California
---
(1996)
Have you considered electropolishing? Electropolishing is not exactly a "coating" in the usual sense, but it creates a corrosion resistant oxide layer on Type 300 series stainless steels.
Ed Bayha
Metal Coating Process Corporation - Charlotte, North Carolina
---
(1996)
Ed,
What is the "corrosion resistant oxide layer" that electropolishing will add to stainless?
I heard of "chrome enrichment layer", "Ultrapure" and "Ultraclean" when electropolishing is used on stainless.
Type 300's stainless is suppose to have a self-oxidation layer (results of the elements in the alloy) that will protect the material from corrosion (when the surface is kept clean). What/how does electropolishing add to stainless that promotes the "corrosion resistant" or "chrome enrichment" of the based alloy?
Regards,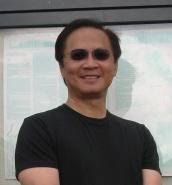 Michael Liu Taylor
specialty stainless steel distributor
Dallas, Texas
---
(1998)
The thickness of the oxide layer that is formed on stainless steel can be made thicker than the natural oxide by heating is very dry air (-100 C dew point) to 500 C. This is a technique for passivating the ID of stainless steel tubing in the semiconductor industry.
Donald M. Mattox
Society of Vacuum Coaters
Albuquerque, New Mexico
Ed. note:
Mr. Mattox is
the author of -->
---
(1998)
Brian, I wonder if a layer of hard nickel plate (electro or electroless) or hard chrome will solve your problem.
Mandar Sunthankar
- Fort Collins, Colorado
---
(1998)
The passivation condition that is attained on stainless steels from simple atmospheric exposure, chemical passivation, electroplating, or other processing will minimize the potential for general corrosion, but will not prevent stress corrosion cracking.
The original post does not indicate so, but I suspect that the proposed service environment may include chlorides. stress corrosion cracking by chlorides can be prevented only be a coating that provides a complete barrier to to moisture, such as that suggested in the first reply.
Is there a reason for using stainless steel if the surface must be coated anyway? Would a steel vessel work just as well and be cheaper? Steel might corrode at defects in the coating, but would not be susceptible to stress corrosion cracking. Pinholes in the steel would eventually leak - cracks in the stainless steel could lead to a catastrophic rupture. Alternatively, duplex stainless steels and higher nickel alloys are much less susceptible to stress corrosion than the 300 series alloys.
Larry Hanke
Minneapolis, Minnesota


This public forum has 60,000 threads. If you have a question in mind which seems off topic to this thread, you might prefer to Search the Site