topic 0396
Teflon firearm coatings
A discussion started in 1996 and continuing through 2000.
Add your Q. or A. to restore it to the "Current Topics" discussions.
(1996)
need a low temp <550° f Teflon or other TFE coating for firearm coating. steel parts will be pre parkerized.
alum alloy parts will be zinc chromate primed.must be colored coating, wear well and feel "slick"..considering Teflons
looking for other suggestions.
b.mason
---
(1998)
Diamond-like-carbon will be one of the best and economical coating that is marketed today. We do it in house and could test it out for you. It is typically under 1 micron thick, very hard and with lubricity of graphite. It is not so difficult for mass production either. But need to know what shape are we plating.
Mandar Sunthankar
- Fort Collins, Colorado
---
(1998)
Mr. Mason,
try the new Teflon/Moly spray coat from Brownell's =>
Baking temp is 300-350° F, it's similar to "Bear Coat" [Rocky Mountain Arms, Longmont, CO.] You have to bead blast and degrease prior to coating, like their baking lacquer. I've been looking for the same thing for the same purpose, and I think this will do it. Also been looking for anti-corrosive coatings for long-term seawater immersion for a NASA instrument we're working on, something like Magnaplate HCR, only more economical. Hope this helps, LMK what you find,
Tom Judd
---
(1998)
There is a complete line of products offered from a New England concern, called RO-59 [Stoughton, MA]. I have used many of the varieties that they produce, and the results are excellent. All I wanted them for, was to produce a low coefficient of friction film on various plated parts. The products are essentially aqueous, and are applied by a dip, spray, or brush on. Some are even FDA approved for use on things like pizza pans (for non stick pizza). The Teflon is a dispersion, and I believe that you can get more information directly from them.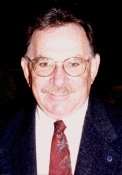 Ed Budman
- Pennsylvania
---
(2000)
I am looking for a vehicle to impregnate a hard chrome plated surface. Spraying it with the substrate surface @ 375 degrees F would be optimal however a brick that is applied by melting it on the hot substrate would suffice as well.
Greg Santo
- Dayton Ohio


This public forum has 60,000 threads. If you have a question in mind which seems off topic to this thread, you might prefer to Search the Site