topic 0366
Red Rust Corrosion after Cyanide Zinc Plating
A discussion started in 1996 and continuing through 2010.
Add your Q. or A. to restore it to the "Current Topics" discussions.
(1996)
We are cyanide zinc plating a 3/4 * 44 inches 1010 steel tube which has a hexagon inlay in one side. We are getting severe red corrosion after the parts dry, only in the inside. We know that no protection is given (1/2 to 1 inch of coverage in the inside edges) in the inside but our client wants to at least keep the parts without rust 2 weeks, while they are fully assembled. Our process cycle is as follows:
1.-soak clean, 2.-rinse,3.-hot diluted sulphuric acid,4.-rinse
5.-anodic electrolytic degreasing, 6.-rinse, 7.-zinc plating
8.-rinse, 9.-rinse,10.-bright dip, 11.-blue chromate, 12.-rinse
13.-hot rinse.
We have tried skipping every single of the steps mentioned, but the result is always the same, We have made the hot rinse alkaline but there was no improvement also. Rust inhibitors were also tested and the result was only a little bit better. Small traces of "yellow chromates" are present in the inside of the hexagon edges and there is where the highest amount of red rust develops.
Have any idea or clue on how to avoid or preserve the parts from red rust?
Saludos desde Mexico
Guillermo Luna
- Mexico City, Mexico
---
-- and another very similar inquiry:
A customer is asking to our organization to plate tubes with zinc-iron or alkaline zinc.
This is Ok for us, but, in addition, he's requiring a "special" final treatment, to prevent the red rust formation or the corrosion on the inner surface of the tubes.
I don't know if this special treatment exists. Some suggestion and/or help (name, address of supplier etc.)?
Many thanks in advance for help and also thanks to this HotLine.
Francesca Assone
electroplating shop - Torino, Italy
---
(1996)
Try dipping into an aqueous lacquer. Your last stage is acidic and this accelerates rusting. There are proprietary products that prevent rusting for a short period.
Sara Michaeli
chemical process supplier
Tel-Aviv, Israel
---
(1996)
Blue chromates have an insufficient amount of hexavalent chromium to provide any real corrosion resistance to steel.
I agree with Sara that a water-based lacquer is probably your best bet. You can discuss it with a lacquer specialist such as G.J. Nikolas.
Ted Mooney, P.E.
finishing.com
Pine Beach, New Jersey
---
(1997)
I think water based lacquer could help the red rust problem , but the color of the blue chromate changes after the lacquer is applied. Some clients may not accept the yellowish blue color. Why is the color changed and how to prevent the color change ? Is there any other way to protect the blue chromate ?
Lawrence Chiu
- Hong Kong
---
(1997)
You may expect some discolor from using a lacquer,but I suggest using a dye along with the lacquer. I also suggest using Agate Lacquers 707 which works well on Clear and Black tubular parts.
Jimmy Trageser
---
(1998)
I believe that you really have to put on your detective hat for this. You should first assure that you know where the internal rust first appears. Perhaps after an acid dip, or a rinse. Pay particular attention to the rinses. They should be clean, and clear. After the chromate, if there is no internal rust at that point, you may wish to dip in a proprietary silicate type of rust preventative. Some firms use a water emulsion oil dip.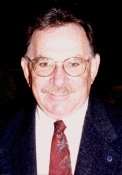 Ed Budman
- Pennsylvania
---
(1997)
If I understand the problem correctly, the trick is to zinc plate the inside of the bore, a difficult but not impossible trick. To plate inside of a tube electrically you can change some plating parameters but you would find yourself spending a lot of time and a lot more electricity than you would like and you would need an additional bath as the inner plating baths are unacceptable for General purpose plating.
Perhaps the best solution to me would be a chemical deposition process followed by an electrodeposit. We currently perform this process in a TIN plate for metal bellows. It is quite cost efficient.
Mitchell G. Lee
- Friendsville, Tennessee
---
August 11, 2010
We are into making automobile Filter end caps.
Here water-base adhesive, such as FEVICOL, is used. Lacquer coated caps do not withstand processing with Fevicol.
We have tried lacquer coat on Cr-3 plating(TRIVALENT).
If any one can suggest a better handling it shall be helpful
Thanking in advance
Mohan
K.MOHAN
- NEW DELHI, INDIA


This public forum has 60,000 threads. If you have a question in mind which seems off topic to this thread, you might prefer to Search the Site