topic 0352
Why do black chromated parts turn green?
A discussion started in 1996 and continuing through 2014.
Add your Q. or A. to restore it to the "Current Topics" discussions.
(1996)
Q. Why do black chromated parts turn green? I am looking for opinions or ideas in regard to the greening of black chromate conversion coatings over zinc plating. Has there been any published studies on this problem?
Paul D. Peterson
- Rock Hill, South Carolina
---
(1996)
A. Hi Paul. I haven't seen any published studies on it, but I haven't been really looking. What I HAVE seen are black chromated parts which, over time, turned chocolate brown, mottled green, and every which color but black. I believe it happens because of the light sensitivity of the silver-based black chromate.
I'm not saying it's the only solution, but one thing I have seen work excellently for some platers is switching the alkaline zinc bath to an alkaline zinc-iron alloy bath and silver-free black chromate. I'm not heavy into the chemistry of it, but I believe it has to do with being able to draw the black color from the iron as opposed to needing silver. If your supplier proposes it, listen to him/her; my experience is that it works!
Ted Mooney, P.E.
finishing.com
Pine Beach, New Jersey
---
(1996)
A. Standard Black Chromates over zinc usually contain silver. Silver chromate is deposited onto the zinc as a gel like layer. Silver makes the black color. However it is photo-sensitive, thus turning green when exposed to light. There are some Black Chromates commercially available that are less sensitive. These should be Phosphoric-acid based. Acetic-acid based ones are said to be more sensitive.
When using Zinc-Iron Alloy instead of Zinc as the metal coating, the chromate formulations can be silver-free due to the darker color formed while chromating. Here you can obtain real black color without changing to green even after long exposure to light.
Regards,
Rudolf
Rudolf Kempf
- Hong Kong
---
---
To minimize searching and offer multiple viewpoints, we've combined multiple threads into the dialog you're viewing. Please forgive any resultant repetition or failures of chronological order.
---
---
(1998)
Q. Why can black chromate change to a green color?
tan yee heng
---
(1998)
A. Typically, the Black Chromates that have better salt spray results are Olive Drabs with a silver additive. Without the silver, you get green. You may be using up the silver because of chloride drag-in from a chloride zinc, in which case add more silver or rinse more effectively. Also, tap water can have chlorides which would tie up silver ions.
Take a beaker of your "green" Chromate and add a big dose of the silver additive. Try chromating a part. This will tell you if what I've mentioned is indeed the problem.
Mike McDonald
- Jefferson, Wisconsin
---
(1998)
A. Black chromates contain simple salts of silver, which are light sensitive. Many shops have switched from zinc plating to zinc-iron in order to be able to use a non light-sensitive black chromate.
Ted Mooney, P.E.
finishing.com
Pine Beach, New Jersey
---
(1998)
A. You can decrease the tendency of the black chromate to turn green by improving the post rinsing but remember that this coating is sensitive to UV.
As Ted mentioned, switch to zinc-iron. The black chromate of zinc-iron is silver free and not sensitive to light.
Sara Michaeli
chemical process supplier
Tel-Aviv, Israel
---
---
Black Zinc Chromate, what is it? What specifications are needed?
(2003)
Q. We are presently calling out Zinc Chromate (black) finish on an assembly. Our Vendor wants to know what is our spec. What specs are needed? I did not know there was anything special that needed to be called out. Also I am not sure of the process used in this finish and a brief explanation would be appreciated.
Donn G. Bellmore
- Binghamton, New York
---
(2003)
A. The bad news, Donn, is that although the plating shop may be able to help you understand and work through the situation, it's the product designer's job to dictate what finish he wants.
It sounds like you are looking for zinc plating with black chromate. The process involves cleaning, activating, zinc plating, and application of a black chromate conversion coating. But you are the one who has to figure out if that is what you want, and to specify it with more precision, including how thick the plating should be based on the service condition. If the parts rust, it is not the plating shop's fault if the plating was done per spec; and if they turn green instead of staying black it may not be their fault either.
You should find a mil spec, ASTM spec, or ASM spec that covers the zinc plating process and the chromate process, and then pick from that spec what thickness of zinc, etc., that you need. Getting hold of a copy of ASTM B633 [link by ed. to spec at TechStreet] would be a very good starting point.
Plating consultants are available to help designers on such issues. But if your company doesn't feel it's urgent enough or important enough to justify hiring a consultant, you could start by getting MFSA's "Quality Guide to Zinc, Zinc Alloy, and Cadmium Coatings" from www.nasf.org for about $10, which will explain things and give you some spec numbers to buy and read. But I think you might be better off specifying zinc-iron alloy plating than zinc plating because the black color will usually be more stable. Best of luck.
Ted Mooney, P.E.
finishing.com
Pine Beach, New Jersey
---
---
Variation in black zinc plating on steel cylinders
(2003)
Q. I am having variation in black zinc plated steel cylinders. The color varies from black to brown to green. We have chose black zinc for its corrosion resistance and wear characteristics. Do you know what may be causing the variation or an alternative plating that meets our needs?
Joe Stanish
a supplier to automotive industry - Hesperia, California, USA
---
(2003)
A. Black Zinc I take it is Zinc Plate Passivated in chromate for a black finish. If that is so please check that the chromating solution is made up correctly , the pH matches supplied specs, and the solution is run in when new with some scrap zinc plated parts to age it before use.
The variation in color is due to insufficient and untimely replenishment of the chromate additives. It will help to check the supplier's instructions.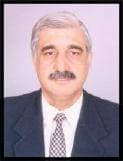 Asif Nurie
- New Delhi, India

With deep regret we
sadly advise that
Asif passed away
on Jan 24, 2016
---
(2003)
A. I have to disagree with the previous response. Black Zinc Chromate can and usually is photosensitive. Exposure to UV lighting will turn it GREEN. I have experimented with this and have seen the results for myself. Notice how the variation YOU are experiencing relates to light exposure! Bill.
Bill Grayson
- Santa Cruz, California
---
(2003)
A. The other area to investigate besides the chromate solution that Asif discussed is the Zinc Plate, it must be pure and thick enough. Some Zinc plate (especially from a cyanide bath) may have significant amounts of Iron, Copper, etc. that will interfere with black chromates more than they will with a clear or yellow finish. Black chromates tend to remove more zinc plate than other chromates, so more plating thickness is required initially - .0003" minimum is usually safe. Check the distribution of your color variations, if some areas of the parts are always good, then the solution is probably not to blame (it can't "know" that it should work here, but not there!).
Craig Haseltine
- St Charles, Illinois, USA
---
---
February 10, 2013

Q. In context of BLACK RUST, I know that Fe3O4 is black in color . . . but what if steel has zinc coating with some colored passivation layer? Some local plater told me that Black Rust is nothing but oxidation of passivation layer.(?)
Can anybody tell me what is general color of oxidation of passivation layer?

ADI PUJARI




- Pune,Maharashtra,India





---

February 10, 2013

A. Hi Adi. Actually, the term "black rust" probably has little to do with your situation. Zinc is usually plated onto steel parts to prevent them from rusting (i.e., from getting "red rust"). The zinc plating is metallic looking (rather like silver, but not as white or as bright). However, the zinc plating itself also has a propensity to corrode, and the corrosion products of zinc are white (this is called "white rust"). To deter white rust, a chromate conversion coating is applied on the zinc plating (some people call this "passivation", but I dislike that term because "passivation" is a very general term and can confuse the issue).

The chromate conversion coating can be clear and essentially invisible, or it can be "blue" (a very faint bluish tinge to the metallic color), or it can be gold-ish/brass colored, iridescent yellow, olive drab, or black. Zinc plating is usually not considered a decorative coating so, yes, it is possible that some minor gray or blackish small spotting on a zinc plated and clear chromated finish is a precursor to white rust but not cause for concern. A photo would help a lot!

Regards,

Ted Mooney, P.E.

finishing.com

Pine Beach, New Jersey
---
---
September 16, 2014
-- this entry appended to this thread by editor in lieu of spawning a duplicative thread
Q. We have some machine parts which are Zinc-iron plated and Black passivated, but after a few days these parts are becoming greenish in color. May I know the reason?
Ashish Barve,
- PUNE, India
---
September 2014
A. Hi Ashish. It may be dangerous to extrapolate from little information, but as you can see from this thread, black chromate turning green is so strongly associated with the photosensitivity of silver-bearing black chromate that it would be my first suspicion. Can you find out from your supplier if your chromate contains silver and whether they have any suggestions about making the color more stable? Good luck.
Regards,
Ted Mooney, P.E.
finishing.com
Pine Beach, New Jersey


This public forum has 60,000 threads. If you have a question in mind which seems off topic to this thread, you might prefer to Search the Site