Live! From Pine Beach NJ: The world's most popular metal finishing website, and the internet's friendliest corner
topic 0224
Inorganic gold dyes for anodized aluminum (ferric ammonium oxalate)
A discussion started in 1996 but continuing through 2018
1996
Q. I have a problem with which I suspect you may be able to help me. Some ten to twelve years ago, I had a customer who required a light-fast gold anodize on some extruded sections. We supplied him with samples dyed in a hot ferrous ammonium oxalate solution, and he was quite happy. We got the job, but it only ran for a few months, and since we had no other call for it, we dismantled the bath in favor of our regular Sandoz gold.
Now I have occasion to use the bath again and I can't remember the make-up. I VAGUELY recall that we adjusted the pH to between 5-6, but I'm not really certain about this. I've looked through all of my notes and my references, and I can't find the formulation. Would sure appreciate your help on this.
Regards
Gene Dodge
---
A. Hello, Gene. Fred Pearlstein, writing in Plating & Surface finishing 2/79, tells us "the most commonly used inorganic pigment is produced by immersing the freshly anodized part in a 20 g/L ferric ammonium oxalate solution at pH 5.0 and 50 °C; this provides an attractive, metallic gold appearance..."
It is often called FAO Gold dye. Perhaps AESF (www.nasf.org) can provide a reprint of the article.
Ted Mooney, P.E.
finishing.com
Pine Beach, New Jersey
We need "Aloha" now more than ever
---
---
May 13, 2015
Q. Hi Ted,
I've visited this site a few times now in order to help me get started with my own anodizing set up. I'm trying to explore gold anodizing and saw your post. I'm wondering how you adjust the pH of a dye solution? Do you just use some common acids/bases to lower/raise the pH of your dye solution?

Thanks very much for your help!

Best,

Raj
Raj Selagamsetty
Boston University - Boston, Massachusetts, USA
---
May 2015
A. Hi Raj. Since Superstorm Sandy, some of my older trade journals like the referenced issue are in the basement of my son's house and not readily available; so I can't refer to that Pearlstein article for you. You reputedly can get access to it with a subscription to nmfrc.org.
But to answer your specific question, according to Wernick, Pinner & Sheasby: "additions of oxalic acid or ammonia as required" =>

Good luck.
Regards,
Ted Mooney, P.E. RET
finishing.com
Pine Beach, New Jersey
We need "Aloha" now more than ever
---
May 28, 2015
Good day Raj.

I would contact your dye supplier.
I have a black dye and a nickel acetate cold seal, and use dilute NaOH and acetic for pH control.
DYING to try it?

Regards,
Eric Bogner
Lab Tech. - Whitby, On., Canada
---
May 2015

Hi Eric. I assumed that Raj was talking about inorganic FAO dye because of the thread to which he attached his inquiry. But he didn't actually say that, and you might be right that he just wants gold color the easiest way.
Regards,
Ted Mooney, P.E. RET
finishing.com
Pine Beach, New Jersey
We need "Aloha" now more than ever
---
May 30, 2015
A. Hi

Use Oxalic acid and Ammonia to adjust pH.

Good luck
Srimay Basu
Emirates Global Aluminium, U.A.E. - Asansol, West Bengal, India
---
June 1, 2015

Hi,

Thanks very much for your feedback. I was indeed referring specifically to inorganic FAO dye since that is what I'm using to get a gold anodize.

I will attempt to use ammonia/oxalic acid for pH control and see what the results are.

Thanks again for your help with this! Very much appreciated!

Best,
Raj
Raj Selagamsetty
[returning]
Boston University - Boston, Massachusetts, USA
---
---
October 26, 2018
Q. Hi readers and respectable chemists,

I am facing some problems with gold anodising using ferric ammonium oxalate,I am looking for golden orange using FAO I have tried many different concentrations of dye from 10 g/l to 75 g/l, different pH ranges 4.5 to 7 and different H2SO4 concentrations and also different potential and current settings.

Can anyone guide me if there is anything I can do, like a post treatment or any other electrolyte I can use, to get reddish gold (golden orange) on the aluminium part.

And the material used is Extruded aluminium 6063 T6

Thanks in advance.
Arun Kumar
Shree Karan metal technologies. - Bangalore, Karnataka, India.
---
October 26, 2018
A. Hi Arun
I suggest you try to increase coloring time in bath. You can keep the FAO value 90 gr/lt and pH value 4.5 and duration of coloring 5-6 min. Bath tempature can be 58 °C and anodize thickness can be 15-20 microns. You can try based on these values and you will get orange color ... at least I suppose :)

alaattin tuna
- sakarya,TURKEY
---
October 29, 2018
A. FAO will produce gold color only...but you already know that.

Most any supplier of anodizing dyes can help you out with a more suitable dye.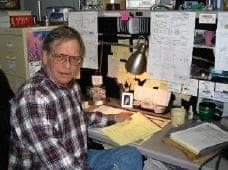 Jeffrey Holmes, CEF
Spartanburg, South Carolina
---
October 30, 2018
A. Reliant Golden Orange RLW is pretty forgiving to work with, gives the color you describe, and has a long tank life -- much longer than the iron-based gold (plain ol gold, no reddish tint, and a VERY fussy maintenance schedule) I've worked with in the past.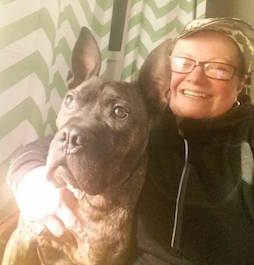 Rachel Mackintosh
Plating Solutions Control Specialist / Industrial Metals Waste Treatment - Brattleboro, Vermont
---
November 1, 2018
Q. Hi everyone and respectable chemists,

Thank you very much for your valuable information/comments, I understand that we can achieve golden orange by using organic dyes but customer requires light fastness and part also gets heated to more than 100 °C so colour should not fade,

Meanwhile I tried to increase H2SO4 concentration in the bath, and increase dye concentration ... now I am getting close to the required shade but still I have not achieved the required shade.

In wet condition the shade exactly matches but when dry it adds a brownish tinge to the part.

Please help me fine tune the colour.

Some sealant without nickel to fix the colour and make the part retain the colour.

Thanks and regards
Arun Kumar
[returning]
Skmt india - Bangalore, Karnataka, India


If you have a question in mind which seems off topic, please Search the Site