Where the world gathers for
plating, anodizing, & finishing Q&As since 1989
Shelf life of chromic acid anodize coating? Need to seal?

-----
Q. Dear Sir,
I want to be informed about the behavior of chromic acid anodized 7075 alloy aluminum without sealing process. Operators forgot the sealing operation after chromic acid anodizing process ... what kind of corrective actions can be taken for this situation? If these parts are used as is, what kind of problems will we face?
Betul Bicer
- Ankara Turkey
November 21, 2022
---
---
---
Closely related historical posts, oldest first ...
Q. We have an application that calls for unsealed chromic acid anodize as the surface preparation for 6061T6 aluminum. Normally a corrosion inhibiting primer would be applied immediately after the anodize, but for this application the customer has requested that no primer be used. My question is; what is the shelf life of unsealed chromic acid anodize, when it is used as a surface preparation for a structural adhesive bond? I have checked the sources available to me, and have been unable to find a quotable reference. Thank you in advance for whatever assistance you can offer.
Ken W [last name deleted for privacy by Editor]
1995


"Handbook of Aluminum Bonding Technology and Data"
by J. D. Minford
from Abe Books
or

Affiliate Link
(your purchases make finishing.com possible)
A. Hi, Ken. Sorry, I'm not familiar with a shelf life limit for chromic acid anodize. Hopefully you'll get some additional input from other readers.
Regards,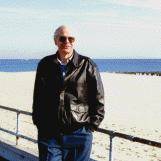 Ted Mooney, P.E.
Striving to live Aloha
finishing.com - Pine Beach, New Jersey


A. Chromic acid anodising has small pores and is used as corrosion protection for which sealing in hot water is a must, whereas if it is used as base for painting it is done without sealing, to use the pores as anchors for paint.
Rudresh H.B.
- Bangalore, India
May 4, 2009


---
---
Re-anodizing non-stripped chromic film
Q. Hello, I have a long, hollow core 6061 aluminum extrusion that is chromic acid anodized and left unsealed. The interior is then coated with oil for storage. Once into the production line, the exterior only is then machined away to create a finished part. The part is then re-anodized for structural bonding on the exterior.

Question: Does the interior need to be stripped prior to the second anodizing? The interior will be coated with zinc chromate primer, so as long as the second anodizing cleaned away the oil and provided for primer adhesion I see no reason to strip it.

This is a fatigue critical part so I'm looking to minimize the etching on the interior surface. I will test to ensure the solution is adequate, but is this worth a shot?
Alex Sked
Aircraft Manufacturer - Central Point, Oregon, USA
2007
"Surface Treatment & Finishing of Aluminium and Its Alloys"
Wernick, Pinner & Sheasby
from Abe Books
or

Affiliate Link
(your purchases make finishing.com possible)
A. Alex,

I don't quite understand the logic of your process. Why don't you just machine the part and then oil it for storage? You get away from having to do any masking then, just anodise the whole tube as a final operation after all machining operations are complete. Then you will have a fresh and uncontaminated anodised surface for your primers.
Brian Terry
Aerospace - Yeovil, Somerset, UK
Q. Thank you for your response Terry-
We have to follow this order of operations due to the logistics of machining these extrusions. The duration of the machining cycle for these parts doesn't provide the ability to machine them all before they would be subjected to corrosion.
For example, an extrusion production run may be 25 parts and it would take over a year to machine them all.
Alex Sked
- Central Point, Oregon, USA
A. Hi Alex. When hollow embossing rolls are sent out for re-chroming it is quite typical to simply cap the ends, leaving any waste oil inside the roll through the chroming process -- and it might be practical for you to do similarly, only cleaning out the oil immediately before priming.
Regards,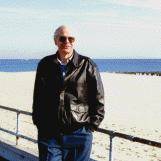 Ted Mooney
, P.E.
Striving to live Aloha
finishing.com - Pine Beach, New Jersey
---
---
Shelf life of chromic acid anodized surfaces prior to primer application?
Q. Hello everybody!

I am an industrial anodizer and I have a new customer who wants to use Chromic Acid Anodizing for improvement of aluminum-rubber adhesive joints. The problem here is that the anodize process is carried out in my workshop and the adhesion application is done in the customer's workshop. My understanding is that in this case I should eliminate the sealing step which is normally used at the end of anodizing process. But I wonder how much time do I have before application of adhesive to the parts considering the hydration of aluminum oxide. I am sure if the hydration on anodized layer takes place before having the adhesive on the surface there will be no improvement in the adhesive joints. So I wonder what is the shelf life of chromic acid anodized surfaces prior to primer application?

Thanks in advance

Masih Ghorban
plating shop employee - Tehran, Iran
October 17, 2011
A. Opinions will differ slightly on this one, but generally I have worked with a limit of 16 hours between the anodising and the bond priming operation.

I have seen specifications that allow different aluminium alloy, once anodised, to be bond primed at times longer than 16 hours (usually for non-structural bonds).

If you go outside of the 16 hours there are ways of re-activating the surface of the anodising, which work very well on unsealed and aged anodising.

Brian Terry




Aerospace - Yeovil, Somerset, UK





---

A. I don't think there is a limit on the time period from the completion of sealing and drying after chromic acid anodizing to the start of application of primer. BAC5736 and BAC5709 do not specify the time limit or span for this case.

Marshall Zhang




aerostructures - China, Nanchang