60,000 Q&A topics -- Education, Aloha, & Fun
topic 0080
Bleedout problem from pits in anodized fishing reels
A discussion started in 1995 but continuing through 2020
1995
Q. I own a company called REEL COLORS. We take Penn International fishing reels from around the world. Strip the existing gold anodize. Machine the scratches and pitting on our lathes and re-anodize them to match their color sample. My problem is sometimes I can't get to the bottom of a pit (pitting from salt water). Even though it is so small you can't see it without a magnifying glass, there is a good chance I'll get a bleed mark. Is there any way to prevent this? My anodizer does their best but it is a big problem. Now I'm telling my customers with badly pitted reels that they should consider going with black. I don't seem to have this problem with black. Thank you very much for your time .
Tom Testa
- Deep River, Connecticut
---
1995
A. Hi Tom. I'm surprised that the problem is less severe with black anodizing.
I think there isn't much you can do about pre-existing pits, but you may be able to do something about the bleedout of the sulfuric acid from them. Ask your anodizer to try these three ideas:
1) neutralizing the anodizing solution with sodium bicarbonate;
2) displacing the anodizing solution by a dip in dilute nitric acid;
3) hot & cold rinsing after the anodizing.
The three ideas can be combined, i.e., rinse hot & cold; dip in nitric acid; rinse; dip in sodium bicarbonate; rinse.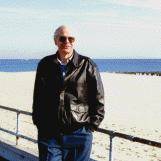 Ted Mooney, P.E.
finishing.com - Pine Beach, New Jersey
Striving to live Aloha
---
---
Anodize bleed out from blibnd holes
2004
Q. How to eliminate bleed out of blind holes during anodizing of colors.
Tim Palmatier
supervisor of a job shop - Binghamton, New York
---
2004
A. 1st: you already know - "better rinsing" then rinsing with air agitation. Then a hose nozzle that mixes compressed air with water, then a 5% Nitric Acid Dip between the anodize and the dye.
Sulfuric Acid is called "Oil of Vitriol" in the High School Chemistry Book because it is "oily" and difficult to rinse. Nitric is easy to rinse and will get down into the crevices and holes and help flush out the oily sulfuric.
In the case of extreme deep holes or spot weldments it is best to avoid all alkali cleaning and alkali etching. Use the phosphoric/detergent type of product to clean and stay out of all alkalies - then at least you will not precipitate a "salt" in the deep down places.

Robert H Probert
Robert H Probert Technical Services

Garner, North Carolina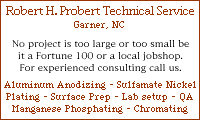 ---
2004
A. We try to Solve our bleed out problems by a number of ways and all depend on configuration of part:
1. Align part accordingly
2. Extra rinsing
3. Masking
4. Plugging blind holes (sometimes removing plugs before and rinsing with clean / fresh water will help)
Chris Snyder
plater - Charlotte, North Carolina
---
---
Anodizing Assemblies - minimize/ void bleedout
December 9, 2008
Q. We are having some ongoing issues with anodizing of assembled aluminum pulleys.

We do lots of pulleys in various finishes.

Most of these parts run problem free, BUT, when we get assembled pulleys for either Clear or Black Anodize we inevitably get lots of bleeding. The bleeding appears white. It cleans off with lots of labor using q-tips, but is very time consuming.

We do extensive rinsing between each step & also use a nitric dip after anodize, before dye step.

Any suggestions would be greatly appreciated.
David Kraft
Plating shop employee - Long Island City, New York, USA
---
December 16, 2008
A. You might try either introducing some really vigorous air agitation into one of the post anodize rinses, or using some kind of mild chelating agent into one of the post rinses.

Off hand, the white sounds like precipitated aluminium hydroxide from the anodizing electrolyte. Such problems are very common in work that is received assembled.

Dave Wichern
Consultant - The Bronx, New York
---
December 25, 2008
A. You also might try a sodium bicarbonate rinse for black you might have to re-rinse in sulfuric but it seems to help us on problem parts
Steve Tanner
- Garland, Texas
---
January 5, 2009
A. Our facility anodizes complex assemblies every day and we have reduced our bleedout by 98% with the use of a proprietary additive in the sealing and final rinse stages of our process..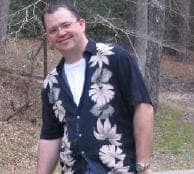 Ryan Cook
Toccoa, Georgia
---
January 7, 2009
A. I realize the investment would be substantial, back when I was doing job shop work, I always wondered if ultrasonic rinsing would alleviate bleed out problems. I never got the chance to test it, but it would seem to me to be a possible solution.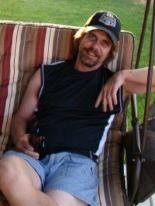 Marc Green
anodizer - Boise, Idaho
---
January 9, 2009
A. Try alternate hot and cold rinsing before the anodize step. Hopefully it will pump the trapped fluid left from the preparation steps.

Don Baudrand
Consultant - Poulsbo, Washington
(Don is co-author of the book
"Plating on Plastics"
)
---
---
MIL-A-8625 type II, black dye bleed out
September 29, 2009
Q. I am a engineer working in a machine shop in Massachusetts and we are having a problem with our customer complaining about the black dye rubbing off the part onto your hands. This part has been made since the 1980's and they tell me that they haven't seen this problem before. The part is 24"x15"x17", it's a sand casting made from aluminum AMS 4219 (A357 T6). Our shop sends it out for anodize to two different platers per MIL-A-8625 type II, class 2, color black, seal with nickel acetate. We get about the same results from both of our platers. I have talk to the customer about paragraph 3.6 statement "Cast alloys may exhibit dye bleed-out or lack of color (or color uniformity) associated with the inherent porosity of the sand casting." but they do not want the dye to rub off.

Question: Is the dye coming off this easy common? Can this part be sealed differently so less dye will bleed out or should another type of anodize specification be use so the black dye will not bleed?
Rich Von Deck
Process Engineer - Westfield, Massachusetts, USA
---
October 8, 2009
A. Rich

1] It may common for the dye to come off depending on your suppliers.

2] The seal probably has nothing to do with the 'dye' coming off on your/their hands. Organic dyes are water soluble and any excess would rinse off in rinses subsequent to the dye. The term bleed-out refers to areas with inadequate dyeing as a result of acid bleed-out removing the dye from the anodize. If 'black' is rubbing off, it is probably (softer) anodize.

If your supplier can not correct the problem, I would look for another.
Willie ALexander
- Colorado Springs Colorado
---
October 11, 2009
A. This really can be boiled down to two basic possibilities:
1- the customer has not noticed it before .
2- the supplier of the anodize is doing something different.

First YOU must check the parts BEFORE they are sent to your customer to confirm that there are no problems with the dye. If you find a problem then it is time to look into how the anodize has been done! Several different things could cause this problem from soft anodizing to lack of a good seal. First try to touch the part after is is wet ,if it feels sticky to you finger than sealing is a problem.Also make sure there is enough anodize to hold the dye by checking thickness .5 to .7 is a common thickness that should work. Others may have other thoughts.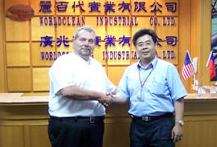 Drew Nosti, CEF
Ladson, South Carolina
---
---
Black Anodize Issues: pitting, bleedout, purple haze
March 6, 2020
-- this entry appended to this thread by editor in lieu of spawning a duplicative thread
Q. Having an issue with some aluminum parts that were recently black anodized by a finishing company. The parts normally come back with a matte black finish. This time the parts have some slight pitting/purplish specks in the finish.
What could most likely cause this to happen?
Also I was curious to what causes bleed out on tapped holes?
I went ahead and attached some photos.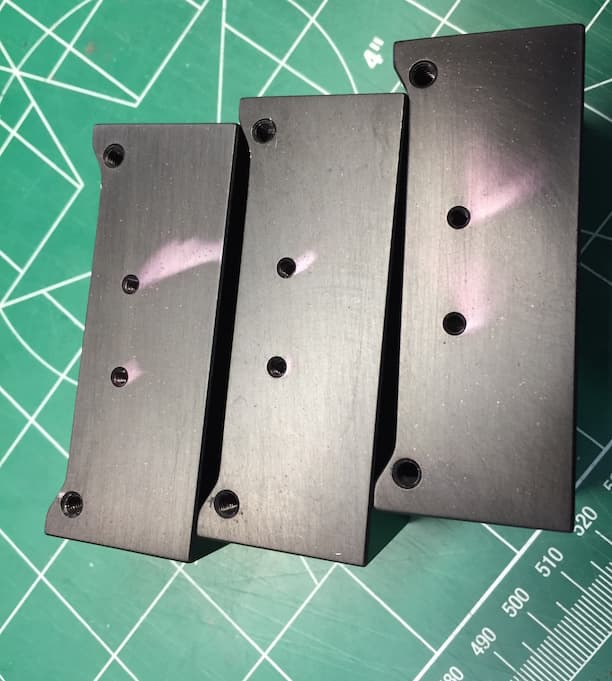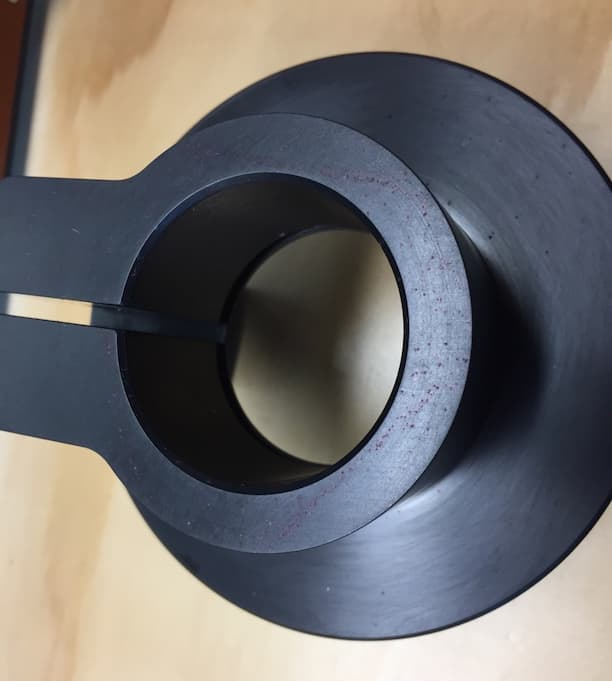 Zach Nevels
shop employee - Dayton, Ohio, United States
---
March 2020
A. Hi Zach. Unfortunately, you're probably not going to be completely successful as a middleman soliciting help from the web to tell your anodizing shop what they should do to fix these problems; your best path might be simply to reject the parts as unsatisfactory. But we do have hundreds of threads about such problems if you're seeking general education.

This thread addresses your third question of bleedout, and you can search the site with the term "anodize bleedout" for additional threads.

The purple streaks in the first picture might by caused by bleedout, but another perhaps less likely possibility is that the parts might be racked/jigged from the center holes, and the racking might be 'stealing/shading' anodizing current from the streaked areas causing too thin anodizing. This is why it's hard to be in the middle, neither of us probably knows anything about the racking. A thickness tester might yield a clue.

The pitting issue is probably the toughest one to solve as it has many potential causes even including very old alloy of compositions that segregate over time. Do you know what alloy your parts are?

Finally, the first picture seems to have some 'white spots' which are not quite the same issue as the dark pits in the second picture. For that problem, please see Robert Probert's article on White Spots in our on-line library. Good luck.
Regards,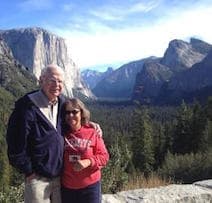 Ted Mooney, P.E. RET
finishing.com - Pine Beach, New Jersey
Aloha -- an idea worth spreading
---
March 6, 2020

Hi Ted, To answer your question on the alloy the parts are all 6061-T6 Aluminum.

The pitting issue they claim could be the material causing that. I am having a hard time accepting that's the actual issue. We've used the same material in the past for many years and never had a problem till now.

I'll have to wait and see what the parts look like after stripping and re-anodizing. I was told they will turn out to be more dull finish due to some material loss from stripping.

Regards,
Zach
Zach Nevels
[returning]
- Dayton, Ohio, United States
---

March 6, 2020

A. Thread cutting lubricants are extremely difficult to remove from blind holes in mild "aluminum" cleaners. The anodizer probably needs to pre-clean in a solvent, then in all rinse steps after the aluminum cleaner he needs to go up/down/in/out each rinse tank three times to flush the holes.

The pits may be chlorides in his line, typical in some shops that do not use deionized water.

Robert H Probert




Robert H Probert Technical Services





Garner, North Carolina






---

March 6, 2020

A. Regarding the leakage around tapped holes, I'll second what Mr. Probert said about thread cutting fluids or compounds, just recently had some parts where sulfurized cutting oil for steel was used to tap some M3 threads, at the end had to use a syringe with solvent to get those threads clean, 10 out 20 or so parts had to be redone because of the wrong cutting oil... very rarely have that problem when water soluble cutting fluids are used, even light oils.

Another problem might be cutting chips stuck at the bottom of the hole acting like a sponge that can't be rinsed out, sulfuric acid gets absorbed in there and leaches out during dying or even sealing causing similar defects as in the pictures

Regarding the spots, it is difficult to guess from the picture, but it seems that that part has some violet/bluish hue to it, meaning it didn't dye charcoal black, and one of the reasons might be inadequate anodizing thickness, which might be due to loss (or just poor contact) of electrical contact between the part and rack, but I wouldn't rule out bad batch of material either, if the contact was poor, resulting in low anodizing layer thickness, it will most likely be also quite soft compared to a normal part, you might try to scratch it with a scalpel somewhere where it doesn't matter, compare how it resisting scratching compared to a normal looking part, you might be able to tell the difference, other option would be to use specialized testing equipment to measure the thickness, but that can also be inconclusive

Janis Ziemelis




- Riga, Latvia





---

March 9, 2020

A. 1. First picture around the threaded hole defects are due to chemical bleed out;
2. For the pitting defect, my guess is due to parts staying in the deox bath too long (or the deox chemical aged and dissolved aluminium too high). Most probably they use nitric acid as deox.

John hu




- singapore




---
---
Anodize Issue: is pitting due to material, machining coolant, etching, or what?
October 7, 2020
Q. I know I have asked about anodizing in the past. I'm trying to figure out a possible solution to a problem.

We have been experiencing some anodize plating issues for several months from a local shop we use for years for our anodize plating.

I've been told it could be the 6061 material that is used that could be causing the pitting (blowing out small holes on surface of the parts) showing on the finish.

They have suggested to not etch the parts during the plating process maybe that could be cause of the pitting.

I was wondering if it could be the machine coolant we use in the our machine shop?

Or is it just something in their plating process?
Zach Nevels
- Dayton, Ohio
---
October 2020
A. Hi Zach. Get some fine pumice or Bon Ami, an old style tampico scrub brush, a dollop of dish detergent and warm water. Pre-scrub and thoroughly rinse a few marked parts before inspecting them for pits with a jeweler's loupe, and sending them on to anodizing; this will remove all traces of machine coolant and it's interaction with the process, and you'll know that there were no pits when the anodizing shop's process started. From there you can move on to whether the problem is material vs. process.
Luck & Regards,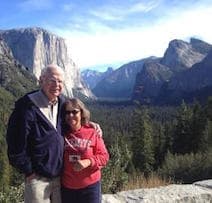 Ted Mooney, P.E. RET
finishing.com - Pine Beach, New Jersey
Aloha -- an idea worth spreading