Live! From Pine Beach NJ: The world's most popular metal finishing website, and the internet's friendliest corner
topic 0073
Does phosphating hurt stainless steel?
A discussion started in 1995 but continuing through 2018
1995
Q. One of our clients suggests that zinc phosphate is detrimental to stainless steel. Can anyone tell me if this is the case?
M.F. de Keizer
---
1995
A. Hi M.F. As a rule, stainless steel cannot be successfully phosphatized. The metal is slightly attacked in phosphatizing, so it probably is correct to say it is "detrimental". However, the degree of attack is probably very low (phosphatizing tanks are made of stainless steel, and last decades). So we'd need to know a lot of details before being able to hazard an opinion as to whether it is actually harmful in a particular case.
Ted Mooney, P.E. RET
finishing.com
Pine Beach, New Jersey
We need "Aloha" now more than ever
---
---
1995
Q. Unfortunately I did not ask the right question. Hereby I will try again: My client suggests that when stainless steel is grit blasted with non-metallic grit and painted with a paint containing zinc phosphate, this paint could be detrimental to the stainless steel. Is there any documentation that can tell me if this is the truth? Thank you for any reply. Marcel
MF de Keizer (returning)
---
A. I hope someone else can shed some light on this, Marcel, because I have never heard of such a problem, and I am having difficulty envisioning how it could be harmful -- but I can't swear that it isn't :-(
Ted Mooney, P.E. RET
finishing.com
Pine Beach, New Jersey
We need "Aloha" now more than ever
---
January 8, 2013
A. Hello Mr MFK,

There is no issue in painting SS tanks with a zinc phosphate primer or a zinc chromate primer; the SS will not be attacked and the paint will serve well.

However, why not use a self etch primer instead first; they bond well onto SS and even onto nickel - chrome plating.

Follow up the self etching primer with a PU paint for a lifetime solution.
Khozem Vahaanwala
Saify Ind
Bangalore, Karnataka, India
---
---
To minimize your searching efforts and to offer multiple viewpoints, we've combined some threads into the dialog you're viewing. Please forgive any resultant repetition or failures of chronological order.
---
---
How can stainless steel be phosphatized?
2005
Q. We are manufacturing rubber lined ss components. After sandblasting we are using Chemlok as bonding agent and directly we are doing rubber moulding. it is giving sufficient bond strength. some time any delay in processing causes rust over uncoated SS part.
Somebody suggested to go for phosphating so that the bond strength will improve as well as our rust problem will be solved. We have an idea like this about the process: First degreasing, then derusting, then chromating , then activation , phosphating and then passivation. We don't know the material and composition that can be used for this purpose. We know ZnO, phosphoric acid and nitric acid are used in this operation. Anybody can give more info?
Regards,
Ashok Kumar
- Mumbai, Maharashtra, India
---
2005
A. I don't know of any way that S.S. can be phosphated.
Brian C. Gaylets
- Scranton, Pennsylvania
---
2005
A. Rusting of stainless after sandblasting is usually due to iron contamination of the sand -- from cleaning steel, cast iron grit, etc. Use clean sand or else follow by cleaning and passivation per ASTM A380 [link is to the practice at TechStreet] .

What is the composition of Chemlok? Etchants, especially those with ferric chloride, can cause rusting.
Ken Vlach
- Goleta, California
Finishing.com honored Ken for his countless carefully
researched responses. He passed away May 14, 2015.
Rest in peace, Ken. Thank you for your hard work
which the finishing world continues to benefit from.
---
2005
A. Why use stainless if you're going to alter the surface? Why don't you use a cheaper material if you have to go through so much prep and are destroying the mechanical properties of the stainless in the process?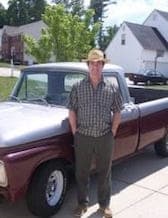 Sheldon Taylor
supply chain electronics
Wake Forest, North Carolina
---
2005
A. Cathodic electrochemical treatment can be used to deposit a phosphate based coating on stainless steels. The electrolyte solution consists of a zinc salt, phosphoric acid and an accelerator. The deposit on stainless steel will be a zinc - zinc phosphate composite coating.

T.S.N. Sankara Narayanan
- Chennai, Tamilnadu, India
(ed.note Nov. 2017: The good doctor has a fascinating blog at https://advancementinscience.wordpress.com)
---
---
December 11, 2012
Q. Hi,

I have some technical questions regarding Zinc phosphate. It will be very much appreciated your reply as soon as possible.

We are putting around 5% (w/w) Zinc sulphate in one Metal cleaner formula and we are going to fill the bottles through a stainless steel filler.

My question is whether there is any possibility that the stainless steel filler will be permanently coated with Zinc Phosphate? If coated, how can it be removed because the same filler pipe is used for other products (we are concerned about cross contamination).
Masudun Nabi
- Montreal, QC. Canada
---
January 8, 2013
A. A mild Nitric acid wash will clean SS quite well. Please rinse well afterwards.
Khozem Vahaanwala


Saify Ind


Bangalore, Karnataka, India
---
---
June 26, 2015
-- this entry appended to this thread by editor in lieu of spawning a duplicative thread
Q. Is there any typical phosphating cycle for 304L stainless steel?
Maruti Dandwate
- mumbai, Maharashtra, India
---
June 2015

Hi, Maruti. Sankara has answered your question, but each time people ask it, we all ask in return "Why?" :-)
So please return the favor by telling us why you would want to phosphatize stainless steel. Thanks!
Regards,
Ted Mooney, P.E. RET
finishing.com
Pine Beach, New Jersey
We need "Aloha" now more than ever
---
July 1, 2015
Q. Phosphatizing is our client requirement. However, at this stage we do not have any details of phosphatizing. Hence I am asking if there is any typical cycle for an equipment with SS304L material.
Maruti Dandwate
[returning]
- Mumbai, Maharashtra, India
---
July 2015
A. Hi again Matuti.
Okay, then we must ask: "Are you sure that your client knows what they are doing?" :-)
… because this situation introduces the frequently repeated question of who is supposed to be the expert.
If an aircraft or automobile manufacturer specifies a process, it is your obligation as the plating shop to simply do what they ask because they are the experts -- although it might still be prudent to inquire about it if it sounds off the wall to you. At the other extreme if a consumer asks you to process a part, you are the expert that he came to and relied on; so if he asked for something stupid it's your obligation to educate him. In your case, as we've already said, we don't understand why your client would want to phosphatize stainless steel, and suspect that it may be an error or misunderstanding.
We know that phosphatizing of 304L stainless steel can't be done via the process commonly recognized as phosphatizing, but that a zinc-zinc phosphate coating can be achieved through a special electrochemical process explained by Sankara. Good luck in talking to your client about it.
Regards,
Ted Mooney, P.E. RET
finishing.com
Pine Beach, New Jersey
We need "Aloha" now more than ever
---
---
Problems with zinc phosphating machined areas on martensitic material
November 12, 2018
Q. We have some issues with getting a proper phosphate layer on two parts. Both have surface roughness (Ra) of machined surfaces between 1,1 - 0,6 μm.

1. Course grained tempered Martensite and Bainite microstructure with surface hardness avg. 350 HV

2. Fine grained tempered Martensite microstructure with surface hardness avg. 330 HV

The phosphate line up to passivation consist of these steps (all baths, but have seen the same issues with similar spray line):

Degreasing - Degreasing - Rinsing - Demi water rinsing - Activation - Phosphating - Rinsing - Rinsing - Passivation...

Our supplier have tried different chemical settings to get proper zinc phosphate layer, but ends up with a non-uniform crystal layer with large crystals. Visual appearance is shiny. Forged surfaces on same material get much better crystal growth.

We now shot blast the parts after machining to get a better phosphate layer on the machined areas. The theory is that the rougher surface is better for crystal growth. This extra process is costly and we wish to avoid it.

Anybody have some experience with this or tips for getting the wanted quality without shotblasting? What is your thoughts on why this happens for these relatively hard materials and not on other materials with same surface roughness but softer (e.g. 270 HV)? Could pickling make the surface more favorable for crystal growth?

Thanks!
Martin K
- Oslo, Norway
---
November 13, 2018
A. Yes, pickling will produce a more chemically active surface which will promote faster and better phosphate coverage. I'd suggest you try:

1. Clean in elevated temperature alkaline cleaner.

2. Double rinse in clean water, ambient temperature.

3. Acid pickle, 20% HCl, ambient temperature, 1-3 minutes.

4. Double rinse

5. Phosphate, concentration and temperature as recommended by supplier. Pre-activation as/if recommended by your supplier.

Time depends on how thick you need, but likely 5 - 10 minutes.

4. Rinse, Rinse, dry. The second rinse can be heated to promote drying.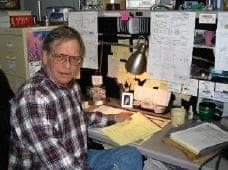 Jeffrey Holmes, CEF
Spartanburg, South Carolina
---
November 13, 2018
A. No, it is common info that acid pickling will cause a coarser, rougher and a skipping crystal. Is your "activator" a titanium oxide powder that is heated and vigorously agitated? The titanium oxide laying on the steel causes an increase in the cites of crystal nucleation and results in a finer grain.

Robert H Probert
Robert H Probert Technical Services
Garner, North Carolina
---
November 16, 2018

Bob Probert and I will be interested to hear what you learn from a brief HCl pickle.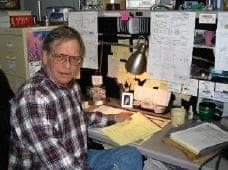 Jeffrey Holmes, CEF
Spartanburg,
South Carolina
---
November 24, 2018
A. Zinc can lead to Liquid metal embrittlement in Stainless steels so is not recommended to Zinc phosphatize SS.
Dr. Deepashri D. Nage
Larsen & Toubro Limited - Mumbai, Maharashtra, India


If you have a question in mind which seems off topic, please Search the Site