Where the world gathers for
plating, anodizing, & finishing Q&As since 1989
-----
Jump starting electroless nickel plating; 'contact' plating

Q. Hi, thank you for the video. Two questions:

1. Can this "hacking" of the activity series be used with other metals? I wrote hacking because nickel is not supposed to be galvanically replaced on copper but all the way around.

2. What is the concentration of the NiCl2 solution (I understand the recipe says saturated, how many g/L is that?)

Thank you!

Mauricio
Mauricio Quiroz
- South Bend, Indiana
June 20, 2022
---
---
Closely related Q&A's, oldest first ...
Q. We are a electroless nickel plater who wants to plate brass and copper but currently have no nickel strike. After pretreatment we introduce the racks or barrel to the bath supply current to the racks (becoming cathodic ) and begin the plating process in this manner. It works, but what I need to know, are there any negative aspects or problems I could expect?
Mark Dewitt
- Rochester, New York
1995
A. Hi, Mark.

I can't tell you unqualifiedly that there is no downside to starting the plating of non-catalytic substrates via applying current, but I can tell you that lots of shops do it and that the technique is noted in such handbooks as Mallory & Hajdu's "Electroless Plating: Fundamentals & Applications". That volume also notes that only the hypophosphite reduced electroless nickel plating solutions have that difficulty. Good luck.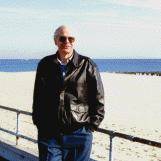 Ted Mooney
, P.E.
Striving to live Aloha
finishing.com - Pine Beach, New Jersey
---
A. About jump starting EN on brass, etc. I have been able to jump start EN on several materials by simply touching them with a piece of Al wire, with no power supplies required.
Kirk McGlothlan, Engr.
---
---
Q. Hi,

Ted mentioned [in letter 55678] using a current to start the electroless process. Is there anywhere I can learn more about electrolytic start-up? Like the effect of current, voltage, surface area, time, etc?

Thanks
Andrew Anderson
- Oxford UK
April 4, 2017
---
A. Hi Andrew. We appended your inquiry to a thread on the subject. Hajdu & Mallory touches on it on page 201. But I am not aware of any studies on the subject.
Regards,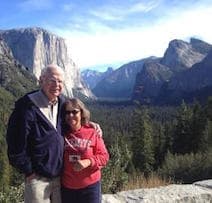 Ted Mooney
, P.E. RET
Striving to live Aloha
finishing.com - Pine Beach, New Jersey
---
A. In literature about hypophosphite electroless nickel is found that copper and brass are not catalytic metals and must come in contact for about 5 minutes with a catalytic metal for example iron or aluminum, this is basically temporarily contact plating where the copper/brass article comes in electric contact with a catalytic metal and an electrolyte fluid (nickel ions in the solution).

Others use a more expensive route which the copper articles are displacement plated with a very diluted palladium chloride solution, copper displaces the palladium particles from the solution and the copper is seeded with palladium particles, then the pieces are placed on the electroless nickel solution and coating occurs immediately.

Others just set up a very simple flash nickel set up, nothing fancy, a simple Watts nickel plating flash coat, no more than a few minutes, really all that is need it's the bare minimum nickel coat to start the catalytic process on the more complex Electroless nickel set up.

What I do is I use a simple flash coat of nickel by placing the copper articles in a aluminum container and adding Nickel Chloride that is heated to about 85 °C, the chloride ions when heated make the aluminum active and the copper pieces are flash coated with nickel, then the pieces are immediately rinse and placed on the electroless Nickel bath.
Marvin Sevilla
- Managua, Nicaragua
---
A. I would like to add two recent videos I made about a simple way to coat copper with nickel using the simple but kind-of-forgotten contact plating, simple saturated nickel chloride solution, heated to about 80/90 °C on a aluminum contact container; this process may prove to be very useful for a simple flash coating of nickel on Copper/Brass articles that will be coated with a more complex electroless nickel process.

Sorry two videos had to split them, the copper articles were just copper piping that was cut into small pieces to simulate small copper articles.


Regards
Marvin Sevilla
- Managua, Nicaragua
---
A. Way back when we were doing a lot of EN plating, all the guys had a 9V transistor battery in their pocket.

Some parts, esp. cast iron and copper and some Al alloys needed a little help. 10 seconds with the 9V connected between parts and solution always worked.

(-) terminal to the parts and (+) to a bit of wire submersed in the solution.

It's not cheating if the result passes specs.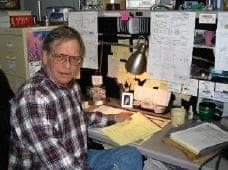 Jeffrey Holmes, CEF
Spartanburg, South Carolina