Where the world gathers for
plating, anodizing, & finishing Q&As since 1989
-----
Aging a copper roof to a nice blue patina
Q. Had a new copper roof installed over bay window on front of my new house. Question, is there a way to get the roof to evenly oxidize to that blue/green look in a few weeks or days. Short of that is there a material like a clear varnish to keep it looking new? Prefer the US Naval Academy's Bancroft Hall blue look, however. Any info appreciated, JBW
Jack wildman
1995
---
Q. Hello,

Someone told me that copper roofing is not a good idea in the Washington, D.C. area because the acid rain breaks the copper down real fast. Is that true? Thanks,
Leonard C
[last name deleted for privacy by Editor]
- Arlington, Virginia
2000
---
A. If you want your roof to look 100 years old overnight , just clean it with Wright's Copper Cream [affil link], then take 0000 steel wool [affil. link] and rub gently. when roof is dry and clean apply straight Muriatic Acid [affil link] with a bristle brush and a spray bottle (protect your hands). this will make your roof a nice patina green in hours.
Jasper Chambers
- Cool Ridge, West Virginia
---
Q. I installed copper fascia on my home a few years ago and want to change the color to patina green, it is changing very gradually over time, but want to speed up the process. What chemical will do this that is; accessible, easy to use, not extremely toxic, and reasonable priced?

Thank you for your assistance.
George Gatto
- Freeport, Pennsylvania
2002
---
!! I am puzzled by the impatience of people who had copper installed on their house and who want it to age 10 to 12 years within a few days. Copper is a very noble building material that requires cautious installation since it will remain waterproof for decades (80 years easily). Even if confronted to acid rain, it will outlast most roof materials. There actually are ways to accelerate aging, using acid bathing at the manufacturer's facilities, but not once installed. The color obtained is darker than the light green commonly appreciated by most people. This process also stops the aging process as far as "looks" are concerned, resulting in copper that will never quite look like copper, even to the untrained eye.
Bruno Desrosiers
building consultants - Ottawa, Ontario, Canada
2004
---

Hi Bruno. Many foolish towns & counties have restrictions on shiny roofs, and won't let you do copper unless you ruin itby artificial aging as you describe .
The real thing: 1. Erie-Lackawanna train station, Hoboken, NJ.
2. "Carousel building", Asbury Park, NJ.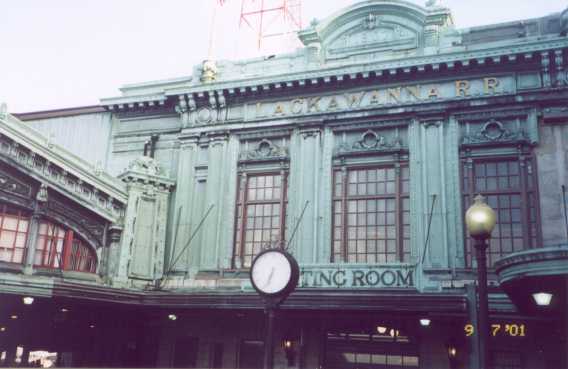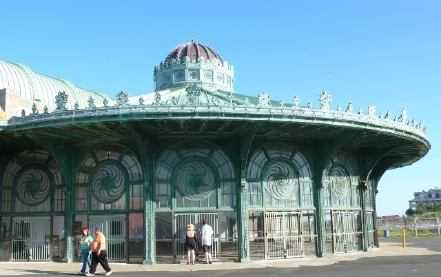 A natural patina is a beautiful thing, but it takes a lifetime. Using natural copper building materials is like planting a tree. It's not for your own pleasure, it's a gift to future generations. Nanny-state regulators aren't sticking it to their neighbors but to their own grandchildren -- denying them a legacy which they themselves enjoyed :-(
Regards,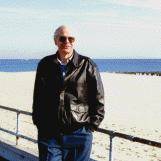 Ted Mooney
, P.E.
Striving to live Aloha
finishing.com - Pine Beach, New Jersey
---
Q. I also have a copper overhang on my house and I want to turn it green. I will follow the instructions in this forum. However, the overhang is currently brown. What must I do to prepare it to apply the solution?
Tadeusz K
[last name deleted for privacy by Editor]
homeowner - Toronto, Ontario, Canada
2004
---
Q. I just had a custom copper roof installed on the new part of our home. It is not a standard style and all pieces had to be hand fabricated. The installers wore gloves but the finished product was very dirty, messy and full of finger prints. They assured me that it would all blend in and I would never see the finger prints. It has only been complete since September and it has started to turn almost black. On the contrary to most, I wanted my roof to eventually look brown while still looking like copper. I live in Reno, Nevada where it is very dry and was told it would take years for my roof to start to patina and I would probably never see it green as this takes many years. I was O.K. with this, but I have never seen a copper roof do this (it looks like black streaks) and they are insisting that this is the nature of copper. Can somebody please give me some advice or information on my situation.

Thank You,
Mary Kay R
[last name deleted for privacy by Editor]
homeowner - Reno, Nevada
2007
A. I have done that for an overhang a couple of years back and I found an easy way to do it. You urinate on the copper then wipe it off. Chemicals in pee react with the copper. There is probably a commercial product, but nothing else is cheaper than urine.
Cole Weiler
jeweler - Atlanta, Georgia
---

Hello, Cole. If my dinner guests were to compliment me on my roof, I fear I might not be a skilled enough conversationalist to be able to explain what they were looking at delicately enough :-)

Regards,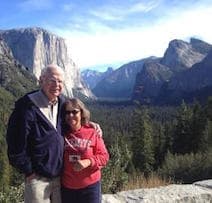 Ted Mooney
, P.E. RET
Striving to live Aloha
finishing.com - Pine Beach, New Jersey
---
A. For further people referencing this, Salt / Vinegar / Water will form a nice acid that will at first make the copper shine like new but hours later it will start turning greenish with a nice tarnish finish. Look like it has been there forever.
Jay Troy
- Miami, Florida
---
---
Q. How can I speed up the process of a green patina on copper? I'm looking for an answer that involves the least amount of time. Thanks for your thoughts.
Steve Thomas
artist - Fort Collins, Colorado, USA
February 20, 2011
---
Q. Hello … I am a homeowner trying to get a blue-green patina on new copper top fence posts. I tried salt and vinegar but did not get any results. I wasn't sure of proportions so that may have been the problem. Then I decided to order a chemical patina solution. I followed their directions of using mineral spirits, cleaning with soap and water, and then applying the solution. The results are not satisfying as they are drippy looking and splotchy. Any suggestions would be much appreciated. I called the company but they weren't very interested. Thanks so much, Susan
Susan Montgomery
homeowner - Boston, Massachusetts, USA
October 15, 2011
---

What's up with everyone rushing (what should be) the natural aging process of everything these days. If you are even considering adding such a high quality, not to mention high end material such as copper to some forms of furnishings to your property, please have the decency to allow this fabulous material to age naturally. Like a fine wine, or vintage leather Louis Vuitton hand bag … You mustn't rush nature's ways. Stop focusing on the image of being "old school" AKA "old money" and start making decisions based upon your own choices and taste. Society is turning from a vain society into obsession of "oh that old thing, I purchased this item right out of college" all the while the item was one of a few granted to you from your first divorce settlement. People please wake up … stop spending all Saturday on your iPads researching how to age copper, and take your children to the Zoo!
Stacy Bonsall
- Gillette New Jersey USA
June 17, 2014
---
---
Q. Hi. We have a copper roof over a bay window that has a beautiful patina. My question is at some point are we suppose to put a sealer or something on it to protect the copper from the elements? The copper is 13 years old and we are getting ready to sell the house and don't want to leave a problem for the new buyers. We live in Michigan.
Thanks for your time.
Dee totin
- Rochester Michigan USA
July 18, 2015
A. Hello Dee. Nothing needs to be done except checking the landscaping. You don't want an overhanging tree branch or anything else creating a waterfall on one area of the roof because that will eventually wash away the green, leaving a brown area. You'll note that pennies in circulation are brown rather than green, and that's because the brown reaction products are much more wear resistant than the green. Good luck.
Regards,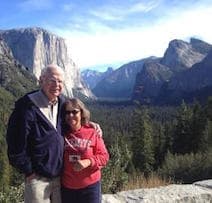 Ted Mooney
, P.E. RET
Striving to live Aloha
finishing.com - Pine Beach, New Jersey
---
---
Will run-off from cedar shakes spoil a copper roof?
Q. I'm about to put a copper hipped roof over my one-story sunporch. The exterior wall it will attach to as well as the 2nd story roof over that is made from cedar shakes (they will be new also). Do I need to worry about the acid from the cedar discoloring or pitting the new roof? If so, should I consider zinc instead?
Brenda Harms
- Shelter Island, NY USA
August 12, 2015
A. The copper is going to discolor over time in any circumstance, Maybe a little sooner in your case.

Zinc will turn a dull gray, copper will turn brown, maybe with green streaks.

Many folks think the color of weathered copper is attractive, zinc not so much.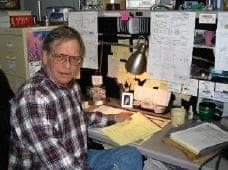 Jeffrey Holmes, CEF
Spartanburg, South Carolina
---
---
Q. I have a copper roof that had a tree planted near it and overhanging it for years. The tree has been removed now. The copper oxidation is great but uneven due to tree overhang. Blue/green everywhere else but where the tree used to be - dark brown.

Will this eventually even out or should I hasten the color in that area with some solution?
Leigh Robbins
- Chester, Virginia
April 27, 2016
A. Hi. Personally, I would just leave it …
When pennies are in circulation, and thus handled, they are brown. When found between the slats of a boardwalk they are green. I believe the difference is that the brown, faster-forming, tarnish is quite wear resistant whereas as the green, slower forming, tarnish wears off much more easily. I have seen similar effects on roofs, and I believe that either your tree branchlets were rubbing on the roof in the wind, or the rain dripped from the tree in a way that concentrated the runoff and kept the green from forming. All will probably be well with patience.
Regards,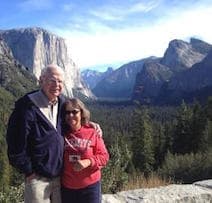 Ted Mooney
, P.E. RET
Striving to live Aloha
finishing.com - Pine Beach, New Jersey