Finishing Shops by Location
---
WEST COAST (California, Oregon, Washington)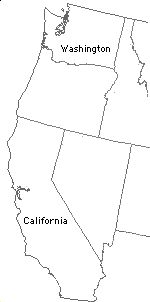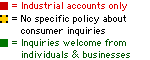 Accurate Anodizing Inc. [Compton, CA]

Bulk processing of small aluminum parts. Anodize Type II class 1 & 2, chem-film, passivation of stainless steel. Specializing in fasteners: rivets, screws, standoffs, clamps, etc.
View click-thru log
IPS, Industrial Polishing Services, Inc. [San Diego, CA]

California based company providing business-to-business metal surface finishing services and more for over 30 years. We provide top quality on medium to high volumes specializing in plating (electroplating), polishing (manual & automatic), and coating (powder, liquid and PVD.

---

M&M Metalizing Sales [Westminster, CA]
Vacuum chrome metalizing and chrome plating plastic. Auto & motorcycle parts a specialty. All surfaces: plastics, aluminum, glass, fiberglass. Chrome plate in colors. NEW -- chromed Dodge Challenger hood scoops! Fully functional and vented for better engine cooling. Manufactured in-house, in stock and ready to ship.
---
SOUTHWEST (Arizona, Colorado, New Mexico)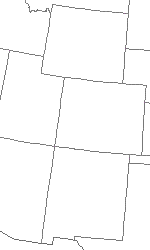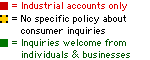 Foresight Finishing LLC [Tempe, AZ]
Foresight Finishing LLC provides precious metal plating services for the Aerospace, Defense, Electronic and Telecommunications industries in our new state of the art facility. NADCAP ACCREDITED.

---

Red Sky Plating [Albuquerque, NM]
Gold, Rhodium, Silver, Nickel, Tin, Sand and Bead blasting, Anti-Tarnish coatings, Clear E-coat. High quality plating for jewelry manufacturers. Antique silver, Genuine Vermeil and satin finishes.
---
TEXAS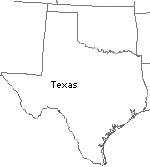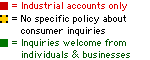 ---
GREAT PLAINS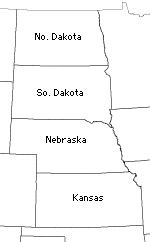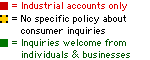 ---
CENTRAL (Iowa, Illinois, Minnesota, Missouri, Wisconsin)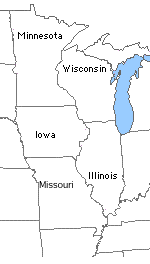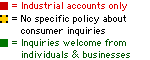 Automatic Anodizing [Chicago, IL]
Colored Anodizing, Hard Coating, Teflon, Bright Dipping, Iriditing. To MIL specs.

---

Bales Metal Surface Solutions. [Downers Grove, IL]
Founded in 1978, Bales Metal Surface Solutions provides quality engineered coatings and finishes to the precision tooling industry. ISO & ATF certified with services available 24 hours a day.

---

Saporito Finishing Company [Cicero, IL]
Your single source for metal finishing requirements for aluminum and magnesium anodizing, metal plating, tumbling and deburring. Our clients represent many of the Midwest's most respected industrial companies.
---
MICHIGAN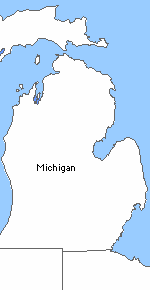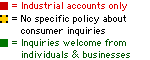 IHC Inc. [Detroit, MI]
High volume & single pieces. Chromic, sulfuric, hardcoat anodizing & chromating process. Value added services.
---
MIDWEST GATEWAY (Indiana, Kentucky, Ohio, West Virginia)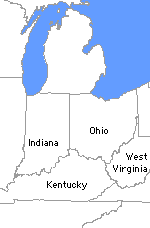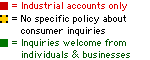 ---
MIDDLE ATLANTIC (Delaware, Maryland, New Jersey, New York, Pennsylvania)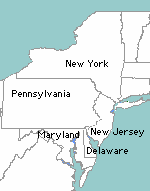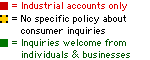 Anoplate Corporation [Syracuse NY]

Preeminent plating, anodizing, and metal finishing job shop serving precision machined part suppliers in the aerospace, automation/robotics, defense, medical and optics industries. ISO and Nadcap accredited.

---

B&M Finishers Inc. [Kenilworth, NJ]

Military, Aerospace, Decorative. Chromic Acid Anodizing, Sulfuric Acid Anodizing, Hardcoat Anodizing, Teflon Impregnated. Chemical Conversion, Passivation of Stainless Steel, Prismatic Stainless Steel (colored stainless steel). ISO 9001:2008 & AS9100Rev.C compliant and Nadcap accredited.

---

Hill Cross Company, Inc. [West New York, NJ]

Nickel boron electroless nickel. Plating for glass-to-metal seals. Precision electro plating. Custom services to spec.. Specializing in electronic parts, delicate small parts, product development, semiconductor, microwave, RF. ISO 9000 Registered.

---

New Brunswick Plating, Inc. [New Brunswick, NJ]

Metal Plating Experts Since 1932. Aerospace AS9100 & ISO9001 Certified. Barrel & Rack Plating Nickel, Electroless Nickel, Copper, Gold, Silver, Indium, Tin, Tin Lead, Tin Nickel, Zinc, Chromate Conversions, Passivation, Zinc Die Cast Plater

---

NiCoForm Inc. [Rochester, NY]

Specializing in electroforming and electroplating for engineering applications in high-strength proprietary nickel-cobalt alloy, NiColoy®. Part Restoration and Electroplating, Electroforming, Consulting.

---

U.S. Chrome Corporation of New York [Batavia, NY]

Specializing in Industrial Hard Chrome Plating, Thin Dense Chrome Plating, Flash Chrome Plating, Crack Free Chrome Plating, Black Chrome Plating and Precision Chrome Plating. Open 24 hours daily.

---

Xometry Finishing Services [Gaithersburg MD, National Presence]

We offer metal finishing services incl. plating, anodizing, and via our network of high-quality shops. We work with customers in aerospace, auto, defense, medical, and more. Build your RFQ instantly here.
view clickthru log
---
NEW ENGLAND (Connecticut, Maine, Massachusetts, New Hampshire, Rhode Island)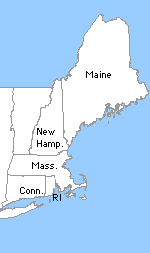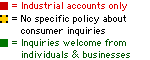 National Chromium Co., Inc. [Putnam, CT]

Hard chromium (capacity is 16 foot long and 2 tons); Electroless nickel, both barrel and rack. Mass finishing, tumbling and deburring.
---
SOUTH (Alabama, Louisiana, Mississippi, Tennessee)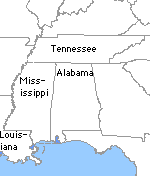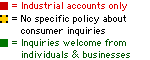 ---
SOUTH ATLANTIC (Florida, Georgia, No. Carolina, So. Carolina, Virginia)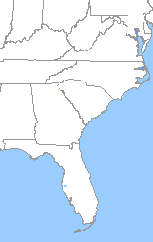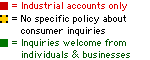 Global Metal Finishing Inc. [Roanoke, VA]
Global Metal Finishing, Inc is dedicated to the success and satisfaction of our clients. A multi-line anodizing and precision hard coating facility, serving industries in the Mid-Atlantic and Southeastern regions. We welcome new opportunities and challenges.

---

Greystone, Inc. [Toano, VA]
With facilities in Virginia and Rhode Island, Greystone offers Hard Chrome, Hard Anodizing, Zinc and Zinc-Iron Plating, Electroless Nickel, Decorative Nickel Chrome, Watts Nickel, Nickel Sulfamate, Chemical Deburring, Electropolishing, Heat Treating, Passivating and Manganese Phosphate.
---
India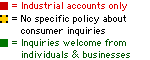 Saify Ind [Bangalore]
Saify Ind. is an industrial contract surface treatment shop of global standards with plating and coating facilities for all kinds of precision components. A TS 16949 Company.
view clickthru log