The finishing.com Hotline: Serious Education ... plus the most fun you can have in metal finishing. Ted Mooney, Webmaster


Sealing Aluminum to prevent oxidation?
Some clearcoating solutions (adv.)

+++
Q. I am a manufacturer of custom machined aluminum parts, both polished and brushed aluminum, and I would like to know the most economical way to prevent oxidization and keep a long lasting finish on the product. All of the parts that I make are for automotive detail/finishing for either engine compartments or interior such as radio trim pieces, speaker grilles, sill plates, radiator covers, etc.
Kyle Williams
- Omaha, Nebraska, United States
---
+++
A. Hello, Kyle. The two common alternative approaches would be anodizing or clear coating (one part, two-part, or applied by powder coating as opposed to wet spray or brush), but they are all quite different, and it may depend on the look you want as well.
Multiple approaches exist because there is no one best approach for all conditions. It may be that anodizing is appropriate for some of the parts and different types of clear coating for the others. But since you asked for "most economical", a one-part spray-on or brush-on clearcoat would almost surely win that category.
Good luck
Ted Mooney, P.E. RET
finishing.com
Pine Beach, New Jersey
---
+++
A. I've been using a spray clear coating on architectural aluminum for 2 decades with wonderful results.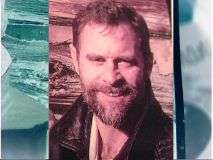 Bruce Smith
metal refinisher - Hayward, Wisconsin, United States
---
(2006)
Q. Please tell me more about chemical that can be used for sealing of aluminum material.
Thanks
Nguyen Thanh Tung
- Ho Chi Minh City, Vietnam
---
May 30, 2008
Q. How can I find the spray on sealer for Aluminum?

Thanks Rob
Robert Stout
- Embudo, New Mexico, USA
---
November 17, 2010
Q. What clear topcoat (brand) is best to protect brushed aluminum? I have used Rolite Premium polish and sealant that wipes on and off with some success, but I want to retain that bare, metallic look so am looking for the optimum sealant/protection.
Tom Pope
Finisher -
Clearwater, Florida, USA
---
November 16, 2010
Hi, Tom. Sorry, but we can only talk technical issues here, like comparing types of clearcoats and their technologies, not specific brands. Unfortunately, the internet is largely anonymous, and the site quickly attracts shills, even posing as satisfied customers, if there is a commercial opportunity. It's ruined threads here a dozen times and we're finally learning :-)
Regards,
Ted Mooney, P.E. RET
finishing.com
Pine Beach, New Jersey
---
January 18, 2012
Q. What can I use for sealing edges of anodized aluminum weldment? I'm trying to seal the unwelded portion. Corrosion is starting to leach out. Clear or dark gray caulking sealant?
armando amoranto
-
Seattle, Washington usa
---
January 20, 2012
A. Hi, Armando. The best surface protection would probably be chromate conversion coating followed by a 2-component or powder coated clearcoat on any surface that isn't anodized.
But when you suggest caulk, it sounds like you are talking about a capillary crevice, such as between two sheets in a stack. Sealing the remnants of acid in doesn't sound promising to me, but better rinsing during the anodizing process (hot & cold, and perhaps including a dilute nitric acid or sodium bicarbonate dip) usually helps. Alternately, sealing the parts with an anaerobic adhesive before anodizing may work. Good luck.
Regards,
Ted Mooney, P.E. RET
finishing.com
Pine Beach, New Jersey