Live! From beautiful Pine Beach New Jersey: Welcome to the world's most popular metal finishing website
topic 54833
Antique Tin Ceiling Refinishing
April 19, 2010
I recently discovered an old 4' x 4' tin ceiling medallion and, after stripping the 80-some years of paint and grime, now have a wonderful bare metal piece That I want to install in my home - I have a great room with a 20' ceiling and centered ceiling fan. I would like to faux finish the raised portion of the medallion and, leave the background of polished bare metal (with a clear coat protectorant) visible.... I would appreciate any ideas or suggestions.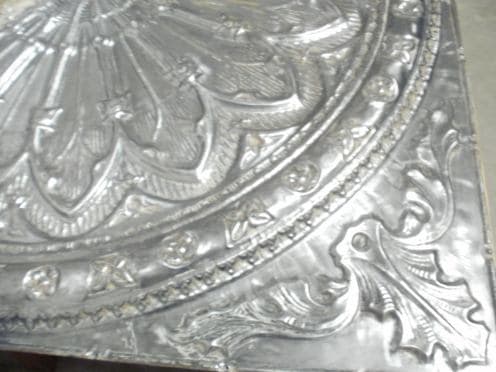 I'd rate my skill level as intermediate but enthusiastic.
Jage Jackson
Home Improvement Enthusiast - Brooklyn, Ohio, U.S.


If you have a question in mind which seems off topic, please Search the Site