The world's most popular metal finishing site, and striving to be the internet's friendliest corner
topic 4917
Sherardising: What is it
A discussion started in 2000 and continuing through 2011.
Add your Q. or A. to restore it to the "Current Topics" discussions.
2000
Q. We are trying to obtain some business that is currently being manufactured in England. One of the processes that are used is "Sherardising". We have very little knowledge about the process and why it is used. Can anyone steer us in the right direction?
And is there a substitute process available in the USA?
Phillip Roberts
- Grandview, Missouri
---
A. Hi Phillip. March 2004 edition of Metal Finishing Magazine contains an article by Dr. Benu Chatterjee on sherardizing, page 40. There are a number of used and inexpensive books about Sherardizing available at this link at Amazon.
Regards,
Ted Mooney, P.E.
finishing.com - Pine Beach, New Jersey
Striving to live Aloha
---
2000
A. Keystone Steel & Wire in Peoria IL does some Sherardizing. The process consists of tumbling small parts with sand, flux, and zinc dust and heating it until the zinc fuses to the surface of the part, followed by a quench.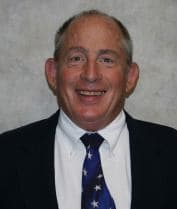 Tom Rochester
Plating Systems & Technologies, Inc.
Jackson, Michigan, USA
---
2006
A. Sherardizing is a method of batch galvanizing. It is ideal for small parts and parts that require coating of inner surfaces, although, there are systems that can do pipes as long as 12', and rail guards. The original system was quite complicated and expensive; however, today there are new systems in use which are simple, cost effective, and environmentally friendly. As far as corrosion protection, I don't know about the old systems, but the one I am familiar with is showing far superior results then any other systems I'm familiar with. Another advantage of this system is that it allows easy application of top-coats and paints.
For more information on sherardizing you can check BS EN 13811 [link by ed. to spec at TechStreet]::2003 (this is the British/European Union standard).
Dorian Shifman
- Charlotte, North Carolina
---
---
To minimize your searching efforts and to offer multiple viewpoints, we've combined some threads into the dialog you're viewing. Please forgive any resultant repetition or failures of chronological order.
---
---
2000
Q. I am looking for some technical information about sherardising. What is sherardising all about and how does the application work?
Could one say that a zinc galvanised steel products (anchor, plugs) with additional sherardising process is as good or even better than hot dip galvanised steel products?
Werner B
[last name deleted for privacy by Editor]
- Singapore
---
2003
Q. Please provide the details regarding " SHERARDISING PROCESS ON FASETENERS & MS PLATES"
Ajay Chaudhary
- nasiik,maharashtra, Maharashtra, India
---






2000

Hello, Werner. Hello Ajay. We edited your inquiries to reflect the correct spelling of "SHERARDizing"; slight misspellings of this word have given others, and possibly you two, some difficulty finding info about it. This process has been the subject of several threads here. Good luck.

---

(2007)

It's spelt sherardising with an S. Not a Z.

Andy Cain




- ENGLAND, United Kingdom





---

(2007)

Maybe it's spelT with an S if you are British, but it spelLED with a Z if you're American, Andy :-).

Fortunately, the process is named after SHERARD Cowper-Coles so, the first 7 letters are sherard either way. Thanks.




Ted Mooney, P.E.




finishing.com - Pine Beach, New Jersey




Striving to live Aloha




---
2006
-- this entry appended to this thread by editor in lieu of spawning a duplicative thread
Q. Many times had came came across this new surface treatment process known as Sherardized Coating. Some have even told me that this is a new technology and the SST hrs is comparable with that of Dacromet. I want to know more about this Sherardized Coating.
Daniel Tan
- China
---
---
2006
Q. Dear sir,
I would like to know about sherardising as a heat treatment method. Thank you for information. Bye.
Atwine Andrew Besigye
Kyambogo University - Kampala, Uganda
---
---
Zinc dust to metal parameters for sherardising
2001
Q. Hello
I would like to know the proportion of zinc dust/metal in the sherardising. We designed a line of sherardising but we found anything on the subject. For example, we find that for 400 kg of metal, we would need only 12 kg of zinc. But the theory and the practice are quite different...
Thank
Yohan T
[last name deleted for privacy by Editor]
- Quebec, Canada
---
2006
A. The simple answer to your question is that it depends. The zinc requirement depends on the surface area of the product you coat. The smaller the coated item is the more zinc you'll require. The larger it is the less zinc you'll require.
To be more specific, I'm familiar with a new Sherardizing system, and they use about 2%-9% zinc proportional to the weight of the coated items, i.e. if you coat small parts then you'll use 36 kg zinc for 400 kg steel, however, if you do larger parts you'll use 8kg zinc for 400 kg steel.
Dorian Shifman
- Charlotte, North Carolina
---
---
Cost of Sherardizing?
December 11, 2009
Q. Can anyone provide me with information on the cost of sherardizing relative to other galvanizing processes such as hot dip. I am assuming that it is a relatively small percentage of the cost of a part whether it be a bolt or a larger parts. Any help would be appreciated.
Sam Dunne
Engineer - Montreal, Quebec, Canada
---
---
Need a Sherardizing Service
2001
RFQ: I am looking for a Company in Canada or the USA that can offer a Sherardizing application to be applied to Spring steel.
Alan Parish
- Regina, SK Canada






2003

RFQ: I am looking for Sherardise Grade A supplier. Can anyone provide me the supplier who provide this service in Malaysia. Your reply is appreciated.

Thank You,

Jonathan BY Sia




- Muar, Johor, Malaysia






2005

RFQ: Hi,

I am looking for companies in Asia that would provide sherardizing finishing, any tips please?

Thanks,

Laurent Disdier




Architect - Hong Kong






(2007)

RFQ: We have specified the use of M24 10.9 grade bolts, nuts and washers to A490M, A563 and F436M respectively, to be used in the construction of the top portion of a very high building in the Middle East. It is intended that these be sherardised, but we are having problems finding a treatment plant to complete the sherardising. Are there limitations on the treatment process (e.g. size, temperature) that prevent this being done? There are several thousand items to be treated.

Hugh Cunningham




Engineering Consultant - Dubai, UAE





----
Ed. note: Current, active RFQs are now on our "Looking for a Finishing Service" page.



---
---
Need a Sherardizing Consultant
November 22, 2011
RFQ: Hello, we are a manufacturing company in the UK and would like to start up our own in house Zinc Thermal Diffusion or Sherardizing process .

Is there a consultant who we can approach to help get us up and running .

Regards.
Dick Kirk
Technical - Suffolk, UK
Threads on similar topics include:
- Letter 8591, "What is Sherardizing?"
- Letter 18257, "What is Distek / DiAv-93 / Unstain 1500 Thermodiffusion Sherardizing"