topic 4598
Copper plating on titanium
(2000)
Has anyone out there any experience with plating copper on titanium? We are presently experimenting before deciding on a set up, with out much success. Any help would be appreciated.
Keith Anderson
- Albuquerque, New Mexico, USA
---
(2000)
Titanium oxidizes very rapidly and its oxide will not plate with adhesion. Try to get a copy of Boeings or Pratt and Whitney or the USAF specification for plating on titanium. There is a workable process in Electroplating Engineering Handbook edited by Durney. It is not cheap, but is a valuable reference.
After several back and forth clean and activate steps you probably should give it a woods nickel strike and then copper strike then copper plate.
James Watts
- Navarre, Florida
---
(2000)
Hi Keith.
1. Alkali cleaning
2. Rinse
3. Wet blasting
4. Activation in hydrochloric acid
5. Neutralizing in Rochelle salt (Rocellcloric
6. Plate copper in sulfuric acid.
Regards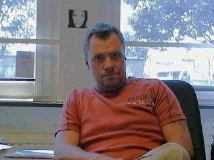 Anders Sundman
3rd Generation in Plating
Consultant - Arvika, Sweden


This public forum has 60,000 threads. If you have a question in mind which seems off topic to this thread, you might prefer to Search the Site