topic 42850
Shelf life of zinc plated and chromated items
A discussion started in 2002 but continuing through 2017
(2002)
Q. Hi. Actually, how long is the shelf life for zinc chromate (green) TT-P-1757 [link is to free spec at Defense Logistics Agency, dla.mil]. Thanks.
Rahmat Sulle
- Subang, Selangor, Malaysia
---
(2002)
A. Depends on whose shelf you put it on, Rahmat :-)
Seriously -- sorry, but I am not familiar with any shelf life rule for this; I hope if someone else is, that they will chime in. But I have seen air-conditioned plants where the shelf life would probably be years, and I've seen storage in a plating shop with acid-laden air, where the shelf life is probably days.
Ted Mooney, P.E.
finishing.com
Pine Beach, New Jersey
---
---
Contract dispute over parts poorly stored
1998
Q. I am looking for the name of the industry accepted governing body that could supply me with detailed information on the shelf-life of zinc and clear chromate plating. I have a customer who's stored parts in a questionable manner for 18 months and is complaining that the plating isn't holding up. I'd like to have a documented leg to stand on with him. Thanks!
Jennifer Desmarais
- Lancaster, Pennsylvania
---
1998
A. Hi Jennifer. There is no accepted body which acts as an arbitrator in such matters; you may want to retain an independent consultant as a mediator.
Two things you might refer to though are:
- The "Quality Metal Finishing Guide for Zinc and Cadmium Plating", published by the Metal Finishing Suppliers Association (NASF), and available for nominal cost.
- An ASTM, ASM, or mil spec for zinc plating and chromating; they specify thicknesses, and how the plating ought be done, and how it ought be tested.
Your customer should have given you a spec; and if they didn't, you should have given them one.
Some customers and platers take the lazy shortcut of using terms like 'commercial quality zinc plating', with some sort of vague hope that it has a universally accepted meaning, but it doesn't. I don't like to be the bearer of bad news, but it is going to be nearly impossible for you two to agree on this one 18 months later if there were no specs, test procedures, or inspection logs to go by.
Ted Mooney, P.E.
finishing.com
Pine Beach, New Jersey
---
---
Does hexavalent chromating dissipate to not be a recycling problem?
2006
-- this entry appended to this thread by editor in lieu of spawning a duplicative thread
Q. I am currently working at an electronics company in Malta and, apart from forming part of the Environmental Team, I am currently employed as IMDS Co-ordinator. IMDS, is the currently used, globalised system which is required by all Vehicle manufacturers to help identify and eliminate hazardous substances in products and processes used in the automotive industry as well as helping in achieving the ultimate goal of having 95% recyclability of every vehicle by 2015. Our company is in the automotive industry through design and production of automotive controls and switches.
My question is this. We are currently using a commercial solution as a Yellow Passivation (which contains hexavalent chrome) on top of a couple of Zinc plated parts. What I would like to confirm is if this Passivation has any lifetime or not. I have found information saying that such passivation is only intended to last for a limited time of 6 months and it's main use is to protect the Zinc plating from corrosion while the product is still during it's shelf-life. Once the product is assembled this Passivation is no longer required and therefore it degrades and eventually vanishes. Is this correct or it's just a myth?
This is a very important question that I need to answer.

Thanks in advance for your help.

Regards
Daniel Borg
- Qormi. MALTA
---
2006
A. It's Myth, Daniel!
Although I've heard some organizations in the hot-dip galvanizing field claim that the hexavalent chrome dissipates (I doubt it), it is definitely not the case with electroplated parts. The chromate conversion coating protects the zinc from white rust and it is intended to last all the way through the actual service life, not just shelf time. If you look at zinc plated parts in service under the hood, or at lug nuts holding the wheels on, the chromate is still there many years later.
What you must do is specify and use RoHS-compliant trivalent chrome conversion processes (or chrome-free processes), and stop using hexavalent chromated components. Good luck.
Ted Mooney, P.E.
finishing.com
Pine Beach, New Jersey
---
2006
A. Hexavalent chromium can outlast a vehicle. It contaminates slag and gases produced when the scrap steel is smelted. Ergo, the ELV limit of 2 grams/vehicle.
Ken Vlach
- Goleta, California
Finishing.com honored Ken for his countless carefully
researched responses. He passed away May 14, 2015.
Rest in peace, Ken. Thank you for your hard work
which the finishing world continues to benefit from.
---
---
June 21, 2013
Q. Please inform me what is the shelf life of Hexavalent Zinc plated parts when packed in unsealed Polythene cover, kept inside a corrugated box.
Sudheendra Rao
- Bangalore, Karnataka, India
---
---
Shelf life for Zinc passivated fasteners
January 14, 2016
-- this entry appended to this thread by editor in lieu of spawning a duplicative thread
Q. Hello Sir,
We are using many fasteners with Zinc Blue and Zinc passivation with 96 Hours salt spray. I just wanted to know what is shelf life of these fasteners (How many days I can keep them in warehouse before using)?
I have very basic Knowledge on Plating and Salt spray, so please guide me on this.

Thanks
Vikram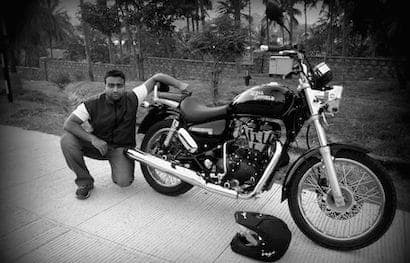 Vikram K B
Mechanical Engineer - Bengaluru, Karnataka and India
---
February 12, 2016
A. No one can possibly answer your question without knowledge of your storage conditions.

In nice dry, warm, clean storage they might be fine for many years.

Damp, cold and dirty, they might be good for only a very short time, hours to days.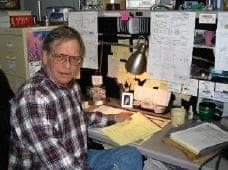 Jeffrey Holmes, CEF
Spartanburg,
South Carolina
---
---
Sourcing clear chromate for zinc plated parts
July 10, 2017
Q. Starting to learn about zinc plating parts from an antique car; I am concerned about zinc finish failing so I want to use a CLEAR zinc chromate to seal the zinc. Where can I source this stuff please?
Steve MASEFIELD
- Virgin Utah USA
---
July 2017
A. Hi Steve. These are not commodity chemicals but proprietary processes, so you must get them from a supplier who offers plating processes. However, because of product liability concerns, a consumer probably won't be able to buy them from a local plating process distributor. I suggest that you google 'hobby plating supplier' and get them there. Good luck.
Regards,
Ted Mooney, P.E. RET
finishing.com
Pine Beach, New Jersey
Striving to live "Aloha"


This public forum has 60,000 threads. If you have a question in mind which seems off topic to this thread, you might prefer to Search the Site