topic 36321
Need help specifying satin nickel finish
A discussion started in 2005 & continuing through 2017
(2005)
We are designing a formed steel part and would like to specify what I'll call a "satin nickel" finish. So far I have been unable to locate a standard for specifying this type of finish. My goal is a repeatable and consistent finish. I want to make sure that I have a clear note on my drawing so that the finisher knows what I want and I can reject parts that are not like I want. Hopefully a good specification will make sure I never need to reject parts.

Can anyone direct me to a standard or convention for specifying satin nickel finishes?

Thank you.
Chris Justice
consumer goods - Prairie Village, KS, USA
---
First of two simultaneous responses -- (2005)
Hello Chris.........
I have been struggling with satin nickel for 2 years.Time after time and to solve some problems with satin nickel bath I knew some details and important things. So I have eliminated nearly all problems. But I don't know your problems and what do you want about satin nickel. If you send us your problems or questions we will help you...

Good Luck....
Alaattin Tuna
- TURKEY
---
Second of two simultaneous responses -- (2005)
Chris,
Nickel finish is usually interpreted as bright shine finish in the metal finishing field. Satin nickel finish is nickel finish which is with no shine and non reflective surface looking like a semi polished Stainless steel appearance.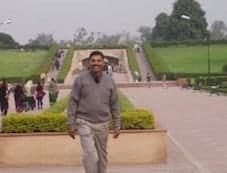 T.K. Mohan
plating process supplier
Mumbai, India
---
(2005)
Nickel or any other plating has little to do with the finished texture. The texture of the substrate is revealed through the plating. For bright reflective Nickel the substrate must be polished to the reflective degree desired before plating.
For Satin nickel finish lightly sandblast before plating.
John Fuselier
- Livingston, Texas
---
(2005)
John, that's an opinion I can't quite agree with or disagree with :-)
Consumers who want their old articles replated do need to understand that this involves polishing them first because plating will not fill gouges, scratches, and pits. But it's not quite true that the substrate must be polished to the reflective degree desired before plating. Bright self-leveling nickel adds a substantial degree of smoothness and reflectivity.
Ted Mooney, P.E. RET
finishing.com
Pine Beach, New Jersey
---
(2005)
I guess I'm used to specifying powder coat finishes on metal or pantone colors and a mold-tech specification for molded plastic. With both approaches I'm relatively certain that I'll get close to what I specify (or have grounds to reject parts). Is there such a standard way to specify surface finish for a plated part?
I see a lot of consumer articles for sale under the label "satin nickel". My question is; how is this specified? Would I specify a certain type and duration of bead blasting along with a certain concentration and duration (or thickness) of nickel plating? So far I haven't been able to find a clear way to communicate what I want on my part prints. Thanks in advance for additional help.
Chris Justice
- Prairie Village, Kansas USA
---
(2005)
You and me both.
Indeed this is a confluence of a technology problem and a semantics problem. What Mssrs. Mohan and Fuselier are calling a "satin nickel" finish is what some other people would call a "brushed nickel" finish. Those same people would describe satin nickel not as a brushed or bead blasted finish but as a pearlescent, opalescent, or "frosty" finish not too different from a fine silver look or actual satin; that appearance is not achieved by bead blasting but via special additives in the plating bath.
Again, I'm not calling Mssrs. Mohan and Fuselier wrong! I'm saying that the problem includes a basically different understanding as to what the term should mean.
I'm afraid that for the foreseeable future this issue will remain problematical and you'll need to provide good photographs or actual test parts.
Ted Mooney, P.E. RET
finishing.com
Pine Beach, New Jersey
---
(2005)
Being a decorative plater I am used to the semantics involved in describing finishes. What one person calls satin another calls brushed. What a third person calls satin another calls frosted.

There is no specification or stnadard for textured finishes that I know of. My best advise is to process several samples yourself to the desired finish texture and provide your plater with one of these "Master Samples". You and your QC dept keep the rest for incoming inspection purposes.
Tim Hamlett
Decorative Plating - North Miami, Florida, USA
---
(2007)
As the last respondent said, semantics is a large part of all definitions of metal finishing. I produce two basic types of
Nickel plated finish. either lightly sandblasted, which for
want of a better term, I call "Satin". This is most useful
when there is some light corrosion or pitting which can be
minimized in appearance with this non reflective plating. It also easy to keep clean clean and does not show fingerprints.
This is excellent for a firearm.

The other type is a highly reflective mirror finish which can only be successfully applied on a polished metal surface. There is a certain amount of self leveling in some plating procedures, but a mirror finish will never be developed without the underlying strata being first polished. This means that the underlying metal must be relatively free of flaws.
polishi
As for buffing or polishing Nickel after plating, this is dangerous business because heat and unequal expansion may cause the plating to delaminate.
John Fuselier
- Livingston, Texas
---
December 21, 2008
When a coating of Nickel applied to Zinc alloy metal, it will resemble to very much with stainless steel finish. In other words, Brushed Nickel will be close to stainless steel finish in appearance. Item is usually Machine Buffed to remove shine. Satin Nickel on the other hand is Gray matte finish, resembles Light Silver.
Rick Carino
- So Ozone Park, New York
---
---
February 16, 2017
Q. Hi,

I am starting a small line of handcrafted fabric belts (fashion) and I would like to change all metal parts (buckle, eyelets and end tip) from nickel (shiny) to brushed/mat nickel. So far I have found out that I can do that with sandpaper, however since these belts will be for sale I am concerned about the quality of brushed nickel metal parts. To be more precise - how much brushing can they withstand in regards to the thickness of nickel coating? Does brushing make coating (metal finish) too thin and therefore of a lesser quality?

How is the brushed nickel finish achieved in official way - also with sandpaper?

Thank you for your help. Best wishes,
Spela from Slovenia (Europe)


Spela Sajovic
handicraftsman - Kranj, Slovenia, Europe
---
February 16, 2017
A. Bead blasting first will give you a somewhat matte finish. We take a different approach, namely polish first, apply a thick layer of electrolytic bright nickel, then brush the nickel. We bead blast only if the surface is in pretty bad shape, i.e., has scratches that we can't remove easily with polishing.
Jim Treglio

- Vista, California


This public forum has 60,000 threads. If you have a question in mind which seems off topic to this thread, you might prefer to Search the Site