Live! From beautiful Pine Beach New Jersey: Welcome to the world's most popular metal finishing website
topic 32389
Help anodizing titanium tubes?
2004
Hello,
I have a project which requires some knowledge I currently don't have. I hope someone on this list may have had some experience in this field and can shed some light on this sub. for me.
I have a client who needs Grade 9 titanium tubes anodized with a series of numbers on the external surface of the tube. All tubes are dia. 30mm Twall .9mm, about 1 meter in length. I've seen titanium products anodized before but never small portions. I would like to know if it is possible to mask off the tube leaving only the numbers exposed and paint apply an acid solution for anodizing? Does the whole tube have to be in the bath to anodize?
I have never anodized metal before and would appreciate any information regarding this question or anodizing titanium in general. I would like to keep the investment to a minimum as I'm not sure if I want to take on this project.
Thanks in advance for the help.
Best regards,
Darren Crisp
titanium fabrication - Houston, Texas
---
2004
Titanium can be anodized according the voltage in sulfuric acid ,the same as aluminium , and the colour may go blue to violet to yellow around 40 volts.
Once I used styrofaom in MEK / methyl ethyl ketone to mask and it worked.
WHY DON'T YOU USE STENCIL ETCHING , IT MAY WORK , BUT NEVER TRIED.
GOOD LUCK AND GOD BLESS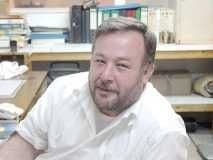 Cair Shishani
aircraft maintenance
- Al Ain, UAE


If you have a question in mind which seems off topic, please Search the Site