topic 3166
Cleaning Paint Hooks?
(1999)
I am looking for a system to remove paint residue from paint hooks used in a conveyorized spray booth. I am looking for an alternative to our existing system (bake-off oven.
Diane Tsenane
- Yankton, South Dakota
---
(1999)
The best way is to remove the paint with paint remover dipping method.
You dip the hook in the solution and after minutes or one or two hours , depend on the thickness of the paint, the paint is removed completely.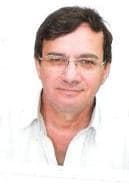 Yehuda Blau
YB Plating Engineering and Quality - Haifa Israel
---
(1999)
Diane:
You'd be surprised by the can of worms you have opened. The options are many and which one you pick depends largely on several criteria. Supplying those criteria in your message is more than likely to get a better response from the readers of finishing.com. I'll help get the ball rolling.
1. What size are the hooks?
2. What is the metallurgy of the hooks? (probably, mild steel; but need to know for sure...)
3. How many hooks need to be stripped per day, per month, etc.?
4. What kind of paint(s) need to be removed?
5. How thick is the paint on the hooks?
6. What kind of capital budget do you have for this project? (Several of the options are very costly)
If you don't have any money set aside for this project, have you looked into sending this work out to a job shop stripping house? There are several very reputable companies that do this for a living and charge a reasonable price. With that in mind, do you really know what it costs "you" to strip the parts in-house? Don't forget energy and waste costs... You'll need to know this to determine if any of the options will save you money.
Answers to the questions above will help determine which methods are feasible for your needs. For example, if you need 500 hooks per day stripped, chances are that plastic blasting media is not for you. Likewise, if you don't have about $250,000, a laser ablatement system is out of your price range.
There are a couple of options that are reasonably priced for hooks. One of them is burn-off. Other thermal methods that might work are: Molten salts, fluidized sand bed and cryogenic. Several chemical choices are out there as well. Depending on thickness of paint, I have seen paint hooks cleaned by banging them with a hammer. (labor intensive yes, but cheap...)
You have a long strange road to travel. I'll be glad to help if I can. Good Luck!

Craig Burkart
- Naperville, Illinois
---
(2006)
Best solution is using thermal cleaning. No need for nasty chemicals. The best thermal cleaning technology I know is Fluidbed Cleaning.
Jo Carter
- Birmingham, West Midlands,UK


This public forum has 60,000 threads. If you have a question in mind which seems off topic to this thread, you might prefer to Search the Site