topic 3130
stripping off old zinc phosphate crystals
(1999)
My outdoor metal product is hot dip galvanized, then zinc phosphated, then epoxy primed, then polyurethane topcoated. Due to a production imbalance, I let the zinc phosphated items sit outside, and now I find they have what appears to be white rust on some of the surface. I do not want to prime them until I repair this "degraded" zinc phosphate surface. What I would like to do is strip off the old zinc phosphate and start over with new zinc phosphate without damaging the underlying zinc surface. I can mechanically strip it off, but that would be laborious and difficult. Is there a chemical stripping compound/solution which I could use to dip my object into and which would strip off the old zinc phosphate?
John Hobbs
- San Diego, California
---
(1999)
My tip for you is a trick. You have to prepare solution consist of the following:
Ammonium Hydroxide 37% solution (Technical concentrate).
Sodium Dichromate 10 grams per litre (To the concentrated Ammonium Solution)
Yours Sincerely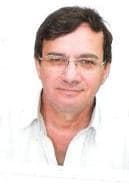 Yehuda Blau
YB Plating Engineering and Quality - Haifa Israel
---
(1999)
Clean, such as detergent bath and reparkerize. Try one piece before doing whole batch. Salt air, pollutants, or zinc phosphate will leach too.
Paul Podhorn
- Godfrey, Illinois, USA


This public forum has 60,000 threads. If you have a question in mind which seems off topic to this thread, you might prefer to Search the Site