topic 2178
Energy efficient electroplating
(1998)
Q. I provide technical assistance to industries and have been asked for information regarding energy efficiency in electroplating operations. What general information can be offered to experienced platers (zinc and chromate) regarding electrical connections other than to ensure good connections, have clean solutions, and operate within electrical non-peak demand times? This plater is aware of new equipment on the market, however, he wants to get the most out of what he has. Thanks for the assistance.
Ken Barnes
State of Illinois - Champaign, Illinois, USA
---
(1998)
A. Hi Ken. For many years the AESF had an "Enercon" committee (I served on it) which did investigations and reports on the subject. One of the more exhaustive efforts was an AESF/DOE sponsored "Energy Conservation Study of the Surface Finishing Industry" by Mazzeo and Holcombe in 1978: AES Research Project 46. You should be able to get a copy of this from NASF(NASF), and hopefully some of the other materials . Although it's old, little has changed, so no need to reinvent the wheel. Regards,

Ted Mooney, P.E. RET
finishing.com
Pine Beach, New Jersey


---
---
May 30, 2013
Q. I am a graduate student working with my university performing energy audits of manufacturing facilities. Recently we went to an electrical conduit manufacturer, they make stainless steel conduit tubing. A very energy intensive portion of their manufacturing process is when they plate their stainless steel with zinc, which is why I'm posting onto this site. I was wondering if anyone had any suggestions or best practice suggestions that could be recommended to this company.

I have read a couple different postings on the site thus far and noticed that an efficiency improvement can be realized if the solution the product is dipped in is changed. The solution currently used is: Zinc Sulfate 17-25%, Sodium Sulfate 5.7%, Sulfuric Acid 0.2-0.4%, potassium thiocyanate 0.02%, and water as a balance. The company uses this solution to plate approximately 1 mm of zinc onto their conduit tubing. They have 14 rectifiers connected to a titanium based grid to make the plating possible. Each rectifier delivers around 13-16 V and 9800-13000 Amp, operation dependent upon condition of titanium grid and product quality. They currently run their product through this line during a 10 hour time frame for 2.5 days a week, is there possibility of decreasing the operating amperage to increase the time on the line and decrease the power demand of the system?

I would appreciate any insight that anyone has about what might be improved with this operation.
Jake Trimpe
Student - Lexington, KY, USA
---
May 30, 2013
A. Hi Jake. The most essential ingredient in addressing the specific situation you asked about is Faraday's Law, and it is simplicity itself: if your rectifiers move a given number of electrons from the anode to the cathode (measured in Ampere-Hours), a given number of ions of zinc should be oxidized and dissolve into solution from the anode and be reduced from the solution as zinc metal onto the cathode. In the case of acid zinc, which oxidizes into the Zn+2 state, when you move 2 electrons, 1 zinc ion should follow. Faraday's Law says that 96,487 coulombs (ampere-seconds) will transfer 1 gram equivalent weight of metal if you are operating at 100% efficiency. If you look up the atomic weight of Zinc, and the density of zinc metal, you can also express this as 0.043 ounces of zinc should be deposited per ampere-hour, or that it will take 14.3 amp-hours to deposit 0.001" of zinc on one square foot of surface.
As mentioned, these numbers assume 100% efficiency (no electricity is wasted generating hydrogen gas from water instead of reducing zinc). So step one is to determine the present efficiency so you know the maximum theoretical energy savings possible. If the efficiency is approaching 100%, there is nothing that can be done to improve the deposition efficiency.
More universities and agencies than you can shake a stick at have gotten grants for "helping" the electroplating industry, so please start by downloading two or three of them rather than duplicating them for the umpteenth time. Maybe start at mntap.umn.edu/metalfinish/energy.html since it has a highly accessible paper on the subject. Best of luck.
Regards,
Ted Mooney, P.E. RET
finishing.com
Pine Beach, New Jersey
---
May 31, 2013
A. Hi Jake.
Before I went any further, I would question why anyone would want to plate zinc onto stainless steel conduit.
Was it possibly a left over process from when the company once made conduit from mild steel?
My first reaction was that I could save a lot of energy by simply not doing it.
Please let us know if I misunderstood the question.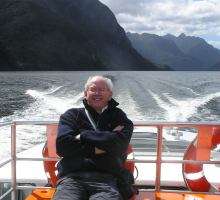 Geoff Smith
Hampshire,
England
---
June 5, 2013
Q. Mr. Mooney,

Thank you for directing me to those articles by the University of Minnesota, they were very helpful in highlighting improvement opportunities. I noticed that they suggested using high-temperature potassium chloride and increasing the amperage to decrease the time that the product needs to be in the solution. The rectifiers that the company is using are operating around 14 V and 10,000 Amp with their zinc sulfate electrolyte. Would it be a good idea for them to switch to the potassium chloride solution? If so, what kind of resulting rectifier operation will occur?

Thanks,

Jake
Jake Trimpe
University of Kentucky - Lexington, Kentucky, USA
---
June 5, 2013
A. Hi Jake. I didn't immediately see the info on high-temperature potassium chloride plating. If you give me a URL I'll be happy to comment. But the truth of the matter is that few of the improvements suggested in such reports are still in effect even a few years later, and it's not because the shops are too lazy to bother saving bags of money -- so be a bit skeptical about the savings proposed and their long-term practicality. That is another reason why I'll emphasize again that you need to calculate the present plating efficiency before proposing any changes; the calculation is easy, not hard.
Regards,
Ted Mooney, P.E. RET
finishing.com
Pine Beach, New Jersey


This public forum has 60,000 threads. If you have a question in mind which seems off topic to this thread, you might prefer to Search the Site