topic 1143
Titanium: Getting a durable color finish
(1998)
I currently find myself in a position where a low cost solution to the permanent colorization of titanium (while preserving the feel of the natural metal) is required. I am aware of techniques in the jewelry industry, but has anyone found a way to increase the bond of the colorful oxide in a more durable fashion? Any help or feedback on this would be appreciated.
thanks
J Goodings
---
(1998)
I'm somewhat confused by your post. We produce titanium nitride colored stainless steel sheets in various colors. We feel the technology we are currently using is very affordable and use it to cover large surface mass (e.g. stainless steel sheets).
Titanium nitride coatings is a very durable and corrosive resistant finish so much so, that it is use to coat carbon steel cutting tools. The bonding of the oxide to the metal is very technical and if not done properly in the right environment and with the right Ti alloys (sputtering targets) then it could be a problem. Perhaps your experience is with someone that did an improper job.
Our custom vaccum furnances were designed for sheet metal. I'm sure there are others with smaller furnances that can accommodate smaller projects and do it right.
Hope this helps and good luck,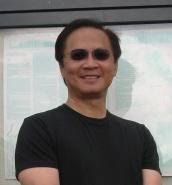 Michael Liu Taylor
specialty stainless steel distributor
Dallas, Texas


This public forum has 60,000 threads. If you have a question in mind which seems off topic to this thread, you might prefer to Search the Site