topic 779
Removing tarnish on brass, copper, bronze
A discussion started in 1998 & continuing through 2017
(1998)
Q. What agent will instantly, on contact remove tarnish from brass/copper/bronze? (I used to use a product called 'Shower Power' but am now unable to find it.)
THANKS!
Carole Burns
---
(1998)
A. Hi Carole,
To remove tarnish from brass/copper/bronze, you may need a formulation consisting of reductive acids, complexing agents, wetting agents and corrosion inhibitors.
Ling Hao
- Grand Rapids, Michigan
---
A. Hi, Carole. Ling is invariably right, and is probably right this time. But I'm guessing that you're a consumer looking for a commercially available spray or polish to remove tarnish from your household items, rather than for a formula according to which you would blend together the acids and agents that he mentions.
There are many copper/brass polishes. The very slowest acting ones like Brasso [linked by editor to product info at Amazon] leave the item the warmest and richest. The very fastest working, like vinegar plus salt (or lemon juice plus salt, or ketchup or hot sauce), leave the item orange and raw looking, and can damage really fine detail. There are probably many ranges in between.
The compromise that I personally use is Revere Copper & Stainless Cleaner =>
It works quite fast and easy while still leaving what I consider a reasonably nice, warm, shine. There are probably several other brands that work very similarly.
Disclosure: this website may receive a commission if you buy products via these links.
Regards,
Ted Mooney, P.E. RET
finishing.com
Pine Beach, New Jersey
Striving to live "Aloha"
---
(1998)
A. To remove the tarnish is not the point, what do you intend to do to prevent it from returning? There are products used in the printed circuits industry that prevent tarnish but on a temporary basis. A varnish or lacquer will help.
Sara Michaeli
chemical process supplier
Tel-Aviv, Israel
---
(1998)
A. To remove tarnish from brass is best to polish it to the finish you want and then use a clear coat. This will keep it from tarnishing.
Sincerely,
Tony Pena
plating shop - Miami, Florida
---
---
(2000)

Q. I would like to clean some copper contacts and connectors. Polishing is not practical. What can I soak then in to remove tarnishing and corrosion?

Trom Dom




- Rochester New York





---

A. Hi, Trom. To bright dip copper you need a solution that contains an oxidizing acid. Nitric acid is pretty nasty stuff, so I'd suggest you go with sulfuric acid plus hydrogen peroxide instead. This is available as a proprietary which contains stabilizers so the peroxide doesn't wastefully decompose too fast. A local plating supply house will understand what you are looking for. Good luck.

Regards,

Ted Mooney, P.E. RET

finishing.com

Pine Beach, New Jersey

Striving to live "Aloha"
---
---
(2000)
Q. I have an old fireplace which is so tarnished/corroded I can barely tell what metal it is. I found one or two spots that reveal the original metal, it has a copper tone to it. The rest of the metal is corroded to dark brown and spots of white (maybe just dirt?). I would love to be able to see the beauty of this 1907 fireplace in it's original state.. any ideas for cleaners, polishers... I can not afford a professional.
Anne Marlow
- Lansing, Michigan
---
A. Hi, Anne. I suspect it's cast iron with copper plating. If so, you will not get it to good condition yourself because most of the plating is gone. But the first step is to test it with a magnet: if it's magnetic, it's steel or iron, so you only options are to paint it or have it replated. If it's not magnetic, it is probably solid brass, bronze, or copper and it can be cleaned aggressively with a strong brass polish.
Your 1907 stuff will not be aluminum, but other readers with newer stuff should not jump to the conclusion that their stuff is not :-(
Good luck.
Regards,
Ted Mooney, P.E. RET
finishing.com
Pine Beach, New Jersey
Striving to live "Aloha"
---
---
(2000)
Q. I recently received a dresser with brass handles from my great-grandmother. The dresser is in perfect conditions, but being that it is old the handles have turned completely black from tarnish and polishing 18 of them is just not effective or efficient. Isn't there anything the brass can be soaked in to be rid of the tarnish? Brasso [linked by editor to product info at Amazon] is just not cutting it!
Cassandra Ayala
- Bakersfield, California
---
(2002)
Q. Hi,
I have an antique brass hanging oil lamp that has been packed away for years. I came across it again when we moved but found it had not only tarnished, but turned green as well. I have tried a lot of things on the board here, but the green always comes back. Is there anything out there that will remove this green finish that has appeared? The green finish, for lack of a better word, looks like when copper ages. I have had the lamp frame tested and it is brass, not copper. Thanks for your help.
Bruce Lindstedt
- Middletown, New Jersey
---
(2005)
Q. I am refinishing a baby grand piano. It is mahogany with brass hardware. What is the best sealer, lacquer and brass restorer?
Joel Delligatti
- West Babylon, New York United States
---
(2005)
A. Hello Joel. There probably isn't really a 'best' anymore than a Chevy, Dodge, or Ford Truck is truly 'best'. If the brass is bright all over or in spots, it is probably lacquered and the lacquer must first be removed with lacquer thinner [linked by editor to product info at Amazon]. Then you can polish it with any of a dozen or more brass polishes. Then you can spray it with lacquer. Lacquer can be ordered in volume from G J Nikolas, or in single spray cans: brass lacquer [linked by editor to product info at Amazon].
Luck & Regards,
Ted Mooney, P.E. RET
finishing.com
Pine Beach, New Jersey
Striving to live "Aloha"
---
(2007)
A. Ok, don't laugh. For heavily tarnished brass soak the item in Coca Cola for a few days (sometimes up to a week for heavy tarnish). It will not remove the tarnish entirely, but will make it easy to scrub off using a stiff brush and either Brasso or Comet cleaner in a thin paste. Follow up with Brasso to brighten finish and then clear coat it for a finish that will last. Note: you may need to change the Coke after a day or two.
Dirk Roberts
- St Louis, Missouri
---
---
October 5, 2008
Q. How do you clean copper heating vents that have been left and are badly discolored? I have tried steel wool by suggestion and also vinegar and salt to try and clean and restore it but it was no go! Any suggestions? It is a floor heat vent that we bought and it sand blasted to clean it up and they told us just to steel wool it but that didn't work! Any suggestions?
Kirsty Kozie
hobbyist - Winnipeg, MB, Canada
---
January 3, 2009
A. Hi, Kirsty. Please see my answer to Anne, above. I believe your situation is the same.
Regards,
Ted Mooney, P.E. RET
finishing.com
Pine Beach, New Jersey
Striving to live "Aloha"
---
March 18, 2009
A. Hello everyone. I know everyone has asked over and over again how to remove the heavy tarnish from brass, but with no real answers that have proved effective. Well now I am going to tell everyone the secret of the pros, and how to do it in three easy steps.

First of all, you need to remove the heavy black staining that is preventing you from getting to the brass to polish it. To do this, you apply Naval Jelly [linked by editor to product info at Amazon] =>
to the brass with a brush. Let it sit on the brass for 5 to 10 minutes, and then scrub off with a toothbrush or a sponge. If it is heavily, heavily tarnished, you might need 2 coats.

Second thing is to fire up the buffing wheel, and then rub a tripoli [link to product info at Amazon by ed.] block on it. Once a little of the tripoli has rubbed off on the buffing wheel, start buffing out all the scratches and scuffs, quickly bringing the brass to a shine.

The final thing to do once you have done the pre polish with the tripoli, is rub a little "Red Rouge" [jeweler's rouge [linked by editor to product info at Amazon]] on the buffing wheel, and then shine your brass up on the wheel with it, to whatever degree of luster you desire.

If you don't have a buffing wheel, you can repeat the entire process, but with using "tripoli", and "Red Rouge" in powder form, and rubbing by hand.
I was about to pull my hair out when I couldn't get a brass fan blade on an antique fan to look even somewhat presentable with Brasso. I was lucky enough to get the local silversmith to tell me exactly what he and every other silver plater, and silversmith uses to get brass to a mirror shine. My black corroded brass fan blade looked like a mirror after about 20 minutes, following this exact procedure.

As far as the products needed. Make sure the Naval Jelly is the pink kind. It will literally melt the black tarnish away with almost no effort whatsoever from you to remove it within 5 to 10 minutes. A buffer wheel is no more than a desk top grinder with a buffing pad applied to one side. You can even have buffing pads on both sides: 1 for the tripoli, and 1 for the red rouge, if you plan on buffing a lot of brass. The tripoli and red rouge can easily and readily be found on ebay for under $20 =>
Travis Joles
- Shawnee Kansas
---
---
May 29, 2011
-- this entry appended to this thread by editor in lieu of spawning a duplicative thread
Q. Hi. We have a copper butter dish and it had a large amount of green stuff on it. I covered it in ketchup and the green stuff turned black/brown and the copper turned pinkish. I scrubbed the black/brown stuff but it won't come of. Does anyone have any suggestions?
Al Hollander
-
Montello, Wisconsin, USA
---
---
August 18, 2011
-- this entry appended to this thread by editor in lieu of spawning a duplicative thread
Q. Our machine shop has brass and copper parts that are used for marketing purposes (take to trade shows, etc) and I would like to know how to make them shine again in a cost-effective fashion. Any suggestions?
Allan Johnson
machining -
Pikeville, Tennessee, USA
---
August 18, 2011
A. Hi, Allan.
The easy way is with a strong brass and copper polish like Revere Copper & Stainless Cleaner.
If this doesn't give enough shine, you will probably have to buff them with a buffing pad on a Dremel tool, a rechargeable drill, or an actual buffing machine. For the buffing compound you can certainly try just copper polish, but you may need to move on on a real buffing compound. Good luck.
Regards,
Ted Mooney, P.E. RET
finishing.com
Pine Beach, New Jersey
Striving to live "Aloha"
---
August 26, 2011
A. Just to advise that if you are in search of a product or some material to remove highly tarnished brass or copper the combination of Vinegar and Iodized salt is the combination to use. This will remove the tarnish from the bronze or copper upon making contact with the tarnished piece. This has been proven. Upon applying you should immediately wash off the contents with water. Please note that the results will be a dull finish. You should use Brasso to get a shiny finished surface.
Oscar Byington
-
San Antonio,Texas USA
---
January 7, 2012
A. Barkeeper's Friend works wonders for removing tarnish from brass and other metals too!
Christina Lawrence
is -
Sacramento, California, USA
---
---
January 18, 2012
Q. What kind of clear coat can be used on brass or copper specifically? Any kind of varnish or shellac, or something special?
Karl Seas
-
Minneapolis, Minnesota, USA
---
February 2012
A. Hi Karl. Brass lacquer may be the best choice since it is formulated for the exact purpose =>
Regards,
Ted Mooney, P.E. RET
finishing.com
Pine Beach, New Jersey
Striving to live "Aloha"
---
---
February 6, 2012
Q. I have discovered that Twinkle or Wright's Copper Polish works wonders on brass. Every time I clean something with brass now, I think of all the hours I spent with SOS pads in the past trying to clean brass. It's amazing how easy it is now to use the above-mentioned products. With a little rubbing, they work really fast. I'm not having much luck with an old bronze chandelier, however.
Nancy Barginear
-
Conroe, Texas
---
---
July 23, 2012
Q. I bought an antique brass candelabra from an estate sale and it appears to have a powdery substance on it. I'm thinking it may be old brass cleaner. How do I remove that? I took a soft toothbrush and warm water and removed most of it, but not all. Any help would be appreciated.

Thank you,
Angela
Angela Nolen
-
Statesville, North Carolina
---
---
December 30, 2012
Q. I have a antique copper sink flange that is way too dark brown. I was told it is solid copper and no finish applied. However, the brown does not come off with copper polish. It is obviously an applied antiquing. There is not a shiny lacquer coating. It's a matte surface.

What can I do to get this back to a natural copper state? I want it to age naturally. It doesn't match my faucet like this.

Thanks.
Sandy S
- Pennsylvania
---
January 1, 2013
A. Hi Sandy. Despite it not looking like a shiny lacquer coating, I think it's very likely to have a matte clear coat on top of the antiquing for durability. And that clear coat is probably a two-component automotive clear coat that you won't easily remove. If you can get the drain fitting out to work on it outdoors, and with goggles and rubber gloves, you can probably get the coating off with noxious aircraft stripper. Once that's off, the antiquing can probably be removed with steel wool or brass wool and brass polish. Good luck.
Regards,
Ted Mooney, P.E. RET
finishing.com
Pine Beach, New Jersey
Striving to live "Aloha"
---
---
Removing tarnish from BRUSHED brass
May 8, 2014
Q. I have several different pieces of brushed finished brass. I would like to remove the tarnish from these pieces, but I have no idea what to use. For polished brass I use a Cape Cod Cloth, or Connoisseurs Polish. But I know from experience that those products will replace the brushed finishes on my pieces with a polished finish.

Any information on good products to use that will restore the luster while maintaining the brushed finish of my brass pieces would be greatly appreciated.
Geoff Vest
Hobbyist - Denver, Colorado, USA
---
March 19, 2015
Q. Hi, my father found a large plaque (we believe it is copper, about a foot and a half in width and height) in the basement where he works after some renovations were done. He thinks it was probably in a sump pump hole for many years and it is covered in a blue-green build up. Some of the writing on it is readable and it is a commemorative plaque for those who fought in the great war 1914-1918 from the local chamber of commerce, but the names aren't readable. we are worried about what to use since we don't want to damage it or wear down any of the details on it. does anyone have any suggestions? (sorry but I don't have a photo of it)
Matthew Lukassen
- Brockville, Ontario, Canada
---
April 2015
A. Hi Matthew. That sounds like something worthy of taking to a conservator because if you rub the names away, they're gone.
Regards,
Ted Mooney, P.E. RET
finishing.com
Pine Beach, New Jersey
Striving to live "Aloha"
---
---
March 30, 2015
Q. I have an old Chinese piece, probably brass or bronze, about 6" in diameter. It has a beautiful, dark green/brown patina. Unfortunately, after spending a long time in storage, it begun oxidizing in several spots, and it is quite severe. How do I remove the oxidation and restore patina? Is it possible for someone who has no experience with this kind of restoration process?
Alex Shekhtman
- Jacksonville, Florida USA
---
April 2015
Don't look at me like that, it's spooky! :-)
A. Hi Alex. Assuming it has no historical value, you can certainly try to restore it yourself. But what I'd try first is simply museum wax ... the waxing process should rub away the worst of the really loose corrosion products, and give a more consistent look to it while deterring future corrosion. If that doesn't make it "good enough" for you, you would need to re-apply a patina solution.
Regards,
Ted Mooney, P.E. RET
finishing.com
Pine Beach, New Jersey
Striving to live "Aloha"
---
April 5, 2015
Q. Thank you very much Ted. Let me give you a bit more info. There are a few spots that "exude" some kind of clear substance, which has a consistency of light syrup. It runs down and corrodes the metal on the way. It is, probably, a chemical reaction that has to be stopped first. I am not at all familiar with museum wax and the application process, but I am afraid it may not stop the reaction.
Should I seek professional help? It is a nice piece, but it does not have much value, so, I would rather do it myself. Any suggestions?

Alex Shekhtman
- Jacksonville, Florida
---
April 2015
A. Hi again. Unfortunately, I can't even guess what that corrosive substance is, or why it's oozing out. Hopefully another reader will have seen something similar.
Regards,
Ted Mooney, P.E. RET
finishing.com
Pine Beach, New Jersey
Striving to live "Aloha"
---
April 23, 2015
A. Castings can be very porous and any trapped chemical can leak out (amongst my foundry partners and platers (brass) we surprisingly call it "leakage") through any crevice it can find once you add the patina. With copper alloys you will get the verdigris (should look and feel like crystals). It is from not properly cleaning and drying out the metal before applying the patina. The acidic water mixture will ruin a piece. You would first have to make sure you dry the piece out, if it isn't already (some people bake the piece). You can then clean it, but it will be really difficult to match the patina - lucky it isn't gold or silver plated.
I have a ton of bronze here with verdigris and often have to use a blend of various paints to match it (cheaper then replating and okay on small spots), same goes with the various bronze colors. If the piece is not valued, I would strip it (media blast) and redo the patina so it matches. You can note the same issue near your water heater when the plumber gets lazy and doesn't clean the joints properly after soldering.

Hope this added something, other then stress.
James Pessy
Art Deco Decor - Irvine, California
---
April 28, 2015
-- apologies, finishing.com misfiled this reply, and didn't post it until June 5
Q. Thank you very much James Pessy! I think you are right in your diagnosis. The piece was sold to me as an antique, it probably is not.
But, it is really good looking and well done. I am planning to dry it in the oven at low temperature, lets say 300 °F, then clean and apply new patina.

It is not a solid piece. The walls feel thick, but it is hollow inside, like a ball. Is it OK to put it in the oven?

Thank you again!
Alex Shekhtman
[returning]
- Ponte Vedra Beach, Florida USA
---
June 24, 2015
A. Before having something professionally repatinated, Briwax for Bronze is a good alternative...

It cleans - but not too harshly - and won't do anything that can't be reversed.

Specifically, that very cool Chinese(?) bronze head - who knows how old it might be - really best not to do anything that can't be taken back!

I like it, anyway! :)
Laurel Smith
Scoutshouse - San Pedro, California USA
---
---
April 28, 2015
Q. I have a leather purse with gold tone hardware that I assume is lacquered brass. Part of it has severely tarnished, showing numerous black dots that do not come off with regular cleaning. Because it really looks awful, I am already willing to try polishing with brass polish, then apply lacquer.

How you'd recommend me do this?
Veneta Sakaliyska
- Plovdiv, Bulgaria
---
June 5, 2015
A. Veneta,
It's always difficult to tell for certain from a photograph, but to me it looks more like a coating that is failing and revealing the metal underneath.

Ray Kremer
Stellar Solutions, Inc.
McHenry, Illinois
---
---
May 26, 2015
Q. Hi:

I could use some help in cleaning up severe tarnish from a 'old' plumber's blow torch. The fuel reservoir and the pressure pumping mechanism cleaned up very well with Brasso.

Then, I discovered that the 'flame' nozzle assembly was ALSO brass. It is so thickly coated it almost looks like cast iron. (But, if you look closely at the bottom of the assembly, where it screws into the reservoir, you'll see some brass trying to shine through.
It seems to me to be a monumental undertaking.

Can you recommend something?

TIA,
Bob
Bob Cesarz
- La Jolla, California, USA
---
June 5, 2015
A. Normally I suggest a mild acid such as citric for getting tarnish off of brass. With how that looks, it might need either a very long soak in a mild acid, or an acid that isn't quite so mild. Phosphoric has a little more kick to it while still not being overly dangerous to work with.

Ray Kremer
Stellar Solutions, Inc.
McHenry, Illinois
---
June 7, 2015

Ray:

Thanks a million. I'll try it.
Bob
Bob Cesarz
[returning]
- La Jolla, California, USA
---
---
June 21, 2015
Q. I have a Pavoni expresso machine which I have stablished that the boiler is of brass, with chromium on the outside to enhance its appearance and to minimise heat loss. unscrewing the lid of the bolier reveals green. Any ideas on how to get rid of it?
Alan Frei
- Teddington, Middlesex, England
---
---
Tarnish on brass tube in precision optical assembly
July 21, 2015
Q. I have a question about removing what I believe is tarnish on brass tubes used in a precision optical assembly. We currently magnetically de-burr these tubes, which removes burrs from the machining process and has the added benefit of scrubbing the ID of our tubes to make them pretty clean. After magnetic de-burring, we ultrasonically clean the tubes in a nitric acid solution. We still have about 10% of our tubes that are dirty after ultrasonic cleaning. We can tell because we clean the ID with a swab moistened with methanol, and the swabs from about 10% of the tubes are dirty after our check. Is there a better solvent/detergent to use for cleaning these tubes?
Paul Van Wagner
- Traverse City Michigan
---
---
Marks in my copper
July 26, 2015
Q. Dear all,

I have recently purchased a lovely victorian copper kettle. I have had great success cleaning it inside from advice on google and this site, I have also made leaps on the outside shine on this beautiful kettle. Using both a lemon/salt and boiling out in vinegar/salt methods then finishing with a commercial polish then kettle is gleaming nicely, however, I cannot remove what I describe as black scars/blemishes found around the kettle. No amount of scrubbing seems to be taking it away, though it looks possible!

Any advice greatly appreciated,

Josh
Josh Ward
- Barnet, ENGLAND
---
August 2, 2015
A. Hi Josh,

Sound to me like black copper oxide from excessive heating or burnt on carbon from a yellow flame from a fire or stove. Any chemical treatment is likely to need aggressive chemicals and not recommended for home use. Also there is no guarantee of success. I would try rubbing with a fine emery paper. Use the finest grit that will do the job. You will have to polish out the scratches left by the emery to get a uniform finish. Test the routine on an inconspicuous area first!

Harry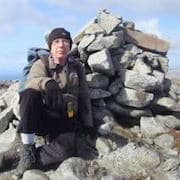 Harry Parkes
- Birmingham, UK
---
August 4, 2015

Thank you very much for your response. I will try this and let you know how I get on!

Cheers,

Josh
Josh Ward
[returning]
- Barnet, ENGLAND
---
August 6, 2015

Harry - thank you very much for the advice.

I ordered some "micromesh" abrasive sheets and have done the job perfectly.
A bit of elbow work with this removed all the blemishes and the tarnish, but then a traditional polish has buffed it up to a remarkable finish, though how long for I don't know!

Thanks again Harry, very happy kettle here!
Josh Ward
[returning]
- Barnet, ENGLAND
---
August 8, 2015
Good. Thanks for letting me know Josh

Harry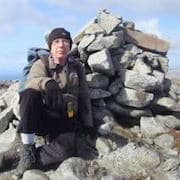 Harry Parkes
- Birmingham, UK
---
---
October 5, 2015
Q. Hi!
Do you have any suggestions for how to clean and polish 44 year old brass door handles that haven't ever been cleaned?
Thank you!
Mary
Mary Pass
- California USA
---
October 18, 2015
Q. We are getting Black marks on the Brass Nozzle after buffing (Polishing) and even after cleaning in acid and need help in removing these stain marks.
We have done vacuum impregnation on the finished castings to achieve 100% hydro leak proof but later on after buffing these parts, the black stain marks sometimes green are appearing after 48 hours and even after multiple trials, we have failed to solve the issue. Please guide us.
Ninad Sherawala
- Ahmedabad, India
---
---
November 13, 2015
I am trying to clean a large fireplace hood (17' x 15') made of copper. It was installed in the 1960's. I was told it had a chemical patina finish applied. The owners now want it brightened up , cleaned and sealed. Can chemical patinas be removed? How? I'd appreciate any ideas!
L. Campion
- Rockford, Illinois USA
---
---
January 17, 2016
Q. We recently purchased some bronze stamped door knobs from the 1890-1910 era. They have cleaned up fairly well using the lemon/baking soda/salt solution. To get out some more stubborn spots, is it safe to use steel or copper wool (fine)?
Nancy Ziegelmueller
- Chicago, Illinois USA
---
January 18, 2016
A. Nancy,
Personally I would stay clear of steel wool to avoid the possibility of introducing fragments of iron to the surface that may become rust later on. Copper wool ought to be fine, since bronze is part copper already.

Though of course the other thing to remember, while mild chemical cleaning doesn't muck up the surface much, abrasive cleaning will leave the surface marked up with scratches that may have to be further polished to restore the original surface appearance. If you actually start with a fine grit polish, that may be enough to remove your spots if they are not deep.

Ray Kremer
Stellar Solutions, Inc.
McHenry, Illinois
---
January 19, 2016
A. Good day Nancy.

Ray has offered some good advice regarding abrasives and the use of steel wool. I have used the mainstream kitchen SOS pads (with a bit of salt, to supply the abrasive quality), and thoroughly washed/rinsed the items with dish soap to deal with the iron from the pads.
Guess what?
Try car wax as a regular application to buff/provide a protective surface coating to retard any oxidation/discolouration of the bronze=copper and tin.
Hope this helps.

Regards,
Eric Bogner
, Lab. Tech
Aerotek Mfg. Ltd. - Whitby, Ontario, Canada
---
January 19, 2016

Thank you so much! I will try those options.
Nancy Ziegelmueller
[returning]
- Chicago, Illinois USA
---
---
June 1, 2017
Q. I have just inherited a beautiful old BRONZE STATUE. I am frightened to try anything to clean it. Do you have any suggestions to safely clean this beautiful statue? This statue is probably over 100 years old so I'm sure there is no type of sealant on it but I'm afraid to just use a Brasso-type product since it is so old.
Nancy martin
- Washington, New Jersey, USA
---
June 2017
A. Hi Nancy. We certainly understand your concern, and many other readers have the same concern. Plus, what some readers might consider a nice cleaning, you or other readers might consider ruinous of a patina you had envisioned preserving. So, after 50+ postings on the subject just on this one page, your only realistic choices seem to be to either take it to a professional metal conservator (http://www.conservation-us.org/membership/find-a-conservator/guide-to-finding-a-conservator) if you can afford it and it's worth it, or to try something yourself based on what you've read.
You are not likely to get a reply like: "Do this, it cannot hurt your statue but will clean it" :-(
Sorry.
Regards,
Ted Mooney, P.E. RET
finishing.com
Pine Beach, New Jersey
Striving to live "Aloha"
---
June 14, 2017
A. It depends on what you mean by "clean".

If you just want to get the dust off, a wet rag will do fine, I'm sure.

If you want to remove the patina/tarnish and "restore" it to a new-ish shiny bronze appearance, then I would stay away from abrasives like Brasso and use a dilute solution of some mild acid like citric.

But if it's a "beautiful old bronze statue" it's probably better off keeping its natural tarnish that it has earned over the years.

Ray Kremer
Stellar Solutions, Inc.
McHenry, Illinois
---
June 20, 2017
Good conservation practice would be
1/ Soft brush to remove dust with a vacuum cleaner near but not touching the piece. This may be enough and go to 4
2/ Pure water. Hard water will leave drying stains
3/ But, again, only if you have to. Dilute soft soap and a slightly harder brush (toothbrush), again in pure water. Rinse and dry with warm air
4/ Possibly once a year a thin (THIN) application of museum grade wax. Also called Renaissance wax or micro-crystaline wax. Readily available on the internet.
Furniture polish will not do

Ban Brasso and other metal polishes from the house and never think of it again! You would totally destroy the age patina that is so valued by collectors and the value of your piece would be enormously reduced.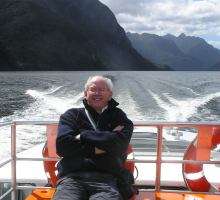 Geoff Smith
Hampshire,
England
---
---
July 13, 2017
Q. I JUST BOUGHT A BALINESE BRASS STATUE WITH SOME DISCOLOURATION AND GREEN FEET AND STAND. Have tried baking soda with apple vinegar. Looked good when applied wet but when dried it appeared like a white light powder over it. Also tried the Worchester sauce -- no good. I got Brasso and it leaves this white light powder affect over it, leaving it very dull and not looking like brass. Have tried a light mesh and brush scrubbing it out and it has still got some white light like about it. I think maybe someone else before tried and just left it. I also tried hard rubbing with a soft brush and puffing it up but it will not shine it has a dull look about it with different looks of brass - not happy not sure how to bring it back to its original glory -- happy for advice.
al nesbitt
- newcastle nsw australia
---
July 20, 2017
Q. Hello - our newly installed (solid) bronze screening for our new screen porch (3 weeks ago) was unfortunately sprayed by concrete workers with a concrete cleaner, which contains phosphoric acid and sulphuric acid. Screening now has rust (brown), tarnish (blue) and mottling (whitish) marks - mild soap and water and extra rinsing with water will not remove the stains.

Tried the flour/salt/vinegar paste in small area, but I'm still seeing spray marks (not sure if recipe has correct ratio for the purpose - 1:2:3) Is there anything I can try that may remove, restore or even out the colour? Or do we have to replace all the screening? Any other suggestions to save our bronze screens?

Thanks for your help!
Elisabeth Foley
- Toronto, Ontario, Canada


This public forum has 60,000 threads. If you have a question in mind which seems off topic to this thread, you might prefer to Search the Site