topic 771
Reclaiming gold and nickel
(1998)
am looking for information/books/pamphlets on the recovery of gold from rinse waters and used plating baths. we currently use electrowinning, but would rather find a precipitation method. drawback is that the baths and rinses contain cyanide.
also, am looking for ways of reclaiming gold and nickel (electrolytic and electroless) from printed circuit boards. am aware of cyanide based systems for the removal of gold, but am interested in other process.
thank you for your help and the use of this resource.
Chuck Pantusa
---
(1997)
I used to work for a precious metals reclaimer/refiner and have done or supervised reclaim as part of my job at a couple of companies.
Whether or not it makes sense to reclaim gold in house has a lot to do with the volume and concentration of the material as well as whether you have the right kind of wastewater treatment system to handle the nasty stuff left over after the reclamation.
I could probably write a book about the methods and chemistry but I don't think there is a big enough market for it.
We send our stuff out to a refiner because it isn't worth the effort required to reclaim in-house.
Bill Vins
microwave & cable assemblies
Mesa (what a place-a), Arizona
---
(1999)
Reclaiming precious metals while destroying cyanide can be done using a Cemelec Cell (British invention). We have been using this for over 3 years and typically we reduce solutions to 0.1g/l gold and less than 1 g/l cyanide (which can be diluted and treated with hypochlorite) also works with gold stripping solutions,palladium nickel, rhodium & silver.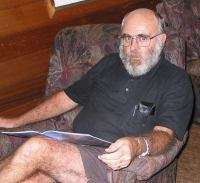 Bob Lynch
plating company
Sydney, Australia
---
December 22, 2008
Hi. I recently attended a great talk on the Gold Bug recovery cell by PMPC. And while Chuck says he would prefer chemical precipitation, I think I would agree with Bob that for certain operations like recovery of gold from dilute rinses, specially designed electrolytic cells just seem to be a better approach.
Regards,
Ted Mooney, P.E. RET
finishing.com
Pine Beach, New Jersey


This public forum has 60,000 threads. If you have a question in mind which seems off topic to this thread, you might prefer to Search the Site