topic 670
Brush plating of rotogravure plates
(1996)
What type of metals and surface finishes are required for rotogravure press/plate? Are there any standards for metals used in this printing process?
Comments please.
Mike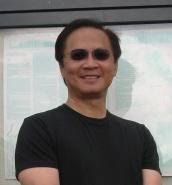 Michael Liu Taylor
specialty stainless steel distributor
Dallas, Texas
---
(1996)
Mike, is this for a repair operation or for new. We repair them all the time using brush plating. The finishing is the most important thing to remember when finishing any printing roll or cylinder. You should be able to hold your tolerances to within 0.0005" otherwise you could have printing later on. Most roto cylinders are finished with Cr. A good source of info is Max Dotwyler. They make plating equipment especially for roto cylinders. Good luck, Tom.
Tom Sivula
plating shop - Harbor City, California


This public forum has 60,000 threads. If you have a question in mind which seems off topic to this thread, you might prefer to Search the Site