topic 613
Stripping and refinishing a shotgun
(1996)
I am interested in an old shotgun which is a family heirloom. Can someone tell me how the metal is stripped, prepared and treated to give it a new finish.
Dave Wells
---
(1996)
Hello Dave
You didn't mention what is the situation with the shotgun but I believe it full of rust and dirt and has quantity of oil on it.
My suggestion is the following process :
A. Remove oil with any solvent you have, preferred chlorinated one.
B. Remove Rust by any acidic solution preferred; Inhibited Phosphoric Acid Commercial Product.
C. Accomplish Manganese Phosphate Treatment.
D. Oil with long time Oil Preservative.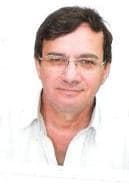 Yehuda Blau
YB Plating Engineering and Quality - Haifa Israel
---
Hi Dave. As Yehuda notes, we don't know your current situation and this shotgun may be plated, although that is probably unlikely. Yehuda apparently presumes it has a manganese phosphate finish; I think it's more likely to be black oxide. You can review our FAQ: Black Oxide vs. Cold Blackening, but the best thing might be to take it to a gunsmith where they can probably tell you exactly what you are dealing with, show you some samples of various refinishing so that you can choose, and advise you on what to avoid (I am not a firearms expert but I understand that some old guns had certain solders in their construction that can be destroyed by certain types of finishing, for example). I think you will find letter 982 helpful & interesting, and there are many other threads on this subject. Good luck.
Ted Mooney, P.E.
finishing.com
Pine Beach, New Jersey


This public forum has 60,000 threads. If you have a question in mind which seems off topic to this thread, you might prefer to Search the Site