topic 590
Can't get sufficient Magnesium phosphate build
(1996)
Is anyone out there experienced in magnesium phosphate? We are trying to phosphate a steel casting but are not having any luck. Our customer requires .0003-.0006 of buildup. When we put this much phosphate on the part, the phosphate builds with large crystals, which is not acceptable. We have tried a grain refiner, which helps keep the grain structure small, but then we cannot get the thickness to build up to .0003" when we do this. When we sand blast the parts, we have better success, but our customer will not pay for this. We have tried long and short HCl acid pickles and tried degreasing the parts to shorten the alkaline cleaner time (supposedly this causes larger crystal growth), none of these have helped. Any help would be appreciated.
Keith Rosenblum
plating shop - St. Paul, Minnesota
---
Are you using a proprietary manganese phosphate? Some years ago when I was with the equipment division of a plating supplier we put several Endurion lines in at General Motors plants, if I recollect properly. As I say, I was concerned with the equipment rather than the process at that point, but you just wouldn't believe the millions of pounds of parts that went through those lines for break-in period protection, year after year. I have to believe the process was satisfactory.
Ted Mooney, P.E.
finishing.com
Pine Beach, New Jersey
---
(1996)
Ted
If you did not notice, the question is about Magnesium Phosphating and not Manganese Phosphate and this is a big difference.
A. Concerning your question, you can change the acid ratio of the phosphating bath. Reducing the acid ratio will reduce the coating weight of the result. Another possibility is to reduce the working temperature of the bath.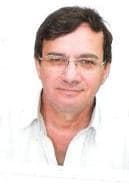 Yehuda Blau
YB Plating Engineering and Quality - Haifa Israel
---

Oops! You're certainly right, Yehuda; I'm so unfamiliar with magnesium phosphating that I misread it as manganese phosphating without giving it a second thought. Sorry.
Ted Mooney, P.E.
finishing.com
Pine Beach, New Jersey


This public forum has 60,000 threads. If you have a question in mind which seems off topic to this thread, you might prefer to Search the Site