topic 570
Electropolishing of metal disks to .005 micron
(1996)
Is it possible to electropolish metal disks to a surface roughness smaller than 0.03 micrometer (e.g. 0.005 micrometer) ? Thank you
Achim Knoll
- France
---
(1996)
Achim,
What substrate are your metal disks made of?
We received new surface roughness tests on our mirror-polished stainless (double-sided). The surface roughness was measured using AFM (Atomic Force Microscopic). The scanned areas were done in nanometer (one thousandth part of a micrometer). A micrometer = one millionth of a meter or 0.00003937".
The results of the tests reveals the following:
Rms (Rq) = 0.653 nM
Mean roughness (Ra) = 0.702 nM
This was done on a mechanically polished No. 8 stainless steel. If you like, I can send you a sample for evaluations.
We are very interested in obtaining comparison figures with electropolishers. Any of you out there that like to share...here's your chance.
Regards,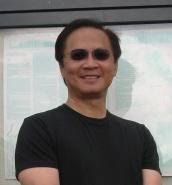 Michael Liu Taylor
specialty stainless steel distributor
Dallas, Texas
---
December 1, 2008
Hi, Achim. There are are a couple of issues here: First, what is this .005 micrometer -- is it an Ra reading, an Rms, or what?
Second, there seems to be confusion about electropolishing vs. mechanical polishing. Electropolishing tends to not be a competitive technology to mechanical finishing, but a complimentary one. It dissolves away any asperities, leaving a smooth "ocean swells" finish as opposed to the "plowed field" of mechanical polishing. It's purpose of to provide minimal tooth, and no place for contaminants to hide. But without mechanical polishing for an overall smoothness and planarity, it is possible that the finish might not meet the requirements of the component.
Regards,
Ted Mooney, P.E. RET
finishing.com
Pine Beach, New Jersey


This public forum has 60,000 threads. If you have a question in mind which seems off topic to this thread, you might prefer to Search the Site