topic 564
Measuring the thickness of copper/tin/zinc on steel
(1996)
I am looking for a method for measuring the thickness of a copper/tin/zinc ternary alloy on a steel substrate. I would prefer a non-destructive method!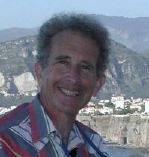 Art Kushner
Anaheim, California
---
(1996)
Art,
If the ternary alloy you are trying to measure is consistent in its composition (and it should be if it's what I think it is), calibrate an XRF using tin standards. Measure some parts and get the thickness readings at known spots. Then get these parts cross-sectioned. I'll bet that the real thickness is about 3.5 times the thickness given by the XRF.
Why? The XRF is measuring the mass of the metal, not its true thickness, and the alloy I suspect you want to measure is about 28 percent tin. Pure tin is X thick, "diluted" tin is 3.5 X thick.
Let me know if this works.
Bill Vins in sunny Mesa (what a place-a) Arizona, USA
Bill Vins
microwave & cable assemblies
Mesa (what a place-a), Arizona
---
(1996)
Depending on the thickness of the plating, you can probably use a paint thickness gage designed for ferrous substrates. Although I have never tested mine on plating, I have proved to myself that it will measure 1 mil brass shim stock placed on a ferrous substrate. To make sure of your measurement, you should calibrate the instrument using the real substrate and a plating of known thickness.
Andy Brush
finishing equipment - Strongsville, Ohio


This public forum has 60,000 threads. If you have a question in mind which seems off topic to this thread, you might prefer to Search the Site