topic 530
Electropolishing the inside of a 12,000 gal stainless tank
(1996)
We have a reservoir containing chemicals. The surface now has a 30 microinch Ra roughness average and we would like a mirror finish. How would we go about finishing it? Any specific steps? Any wheel should not destroy whatever finish we already have. Thank you.
Laurent S Vesier
- Bear, Delaware
"the opinions are those of the author and not of Rohm and Haas company."
---
Laurent:
A vessel of this general description can certainly be electropolished to a very fine finish, provided the tank design and mechanical preparation are suitable. We would like to have more details about the specifications required before commenting specifically.
With regards,
Ed Bayha
Metal Coating Process Corporation - Charlotte, North Carolina
---
(1996)
Laurent:
Please define the mirror-polished stainless requirement. As mentioned in your post, current surface is at 30 microinch. What would the optimal surface roughness be in microinch that your reservoir required?
If it is already built, electropolishing may be the best way to go about it. Good luck.
Regards,
Mike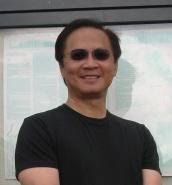 Michael Liu Taylor
specialty stainless steel distributor
Dallas, Texas


This public forum has 60,000 threads. If you have a question in mind which seems off topic to this thread, you might prefer to Search the Site